Two earthquakes, moderate this time, rattled the island of Evia again on Saturday and despite the low magnitude they were felt in Greek capital Athens as well.
A 3.9 R earthquake occurred at 12;35 p.m. and was followed by another tremor of 3.8 R magnitude six minutes later.
Both earthquakes had more or less the same epicenter, respectively 8 km and 9  east-south-east of the village Zarakes
Zarakes was the epicenter of several earthquakes last week with the strongest being 5.2 R.
#Earthquake 24 km SE of #Alivéri (#Greece) 20 min ago (local time 12:51:43). Updated map – Colored dots represent local shaking & damage level reported by eyewitnesses. Share your experience via:
📱https://t.co/LBaVNdVFgz
🌐https://t.co/5KycTbbhof pic.twitter.com/RlM9H17iMg

— EMSC (@LastQuake) December 3, 2022
The new tremors on Saturday caused new concern to locals as the area has an intense seismic activity since November 29.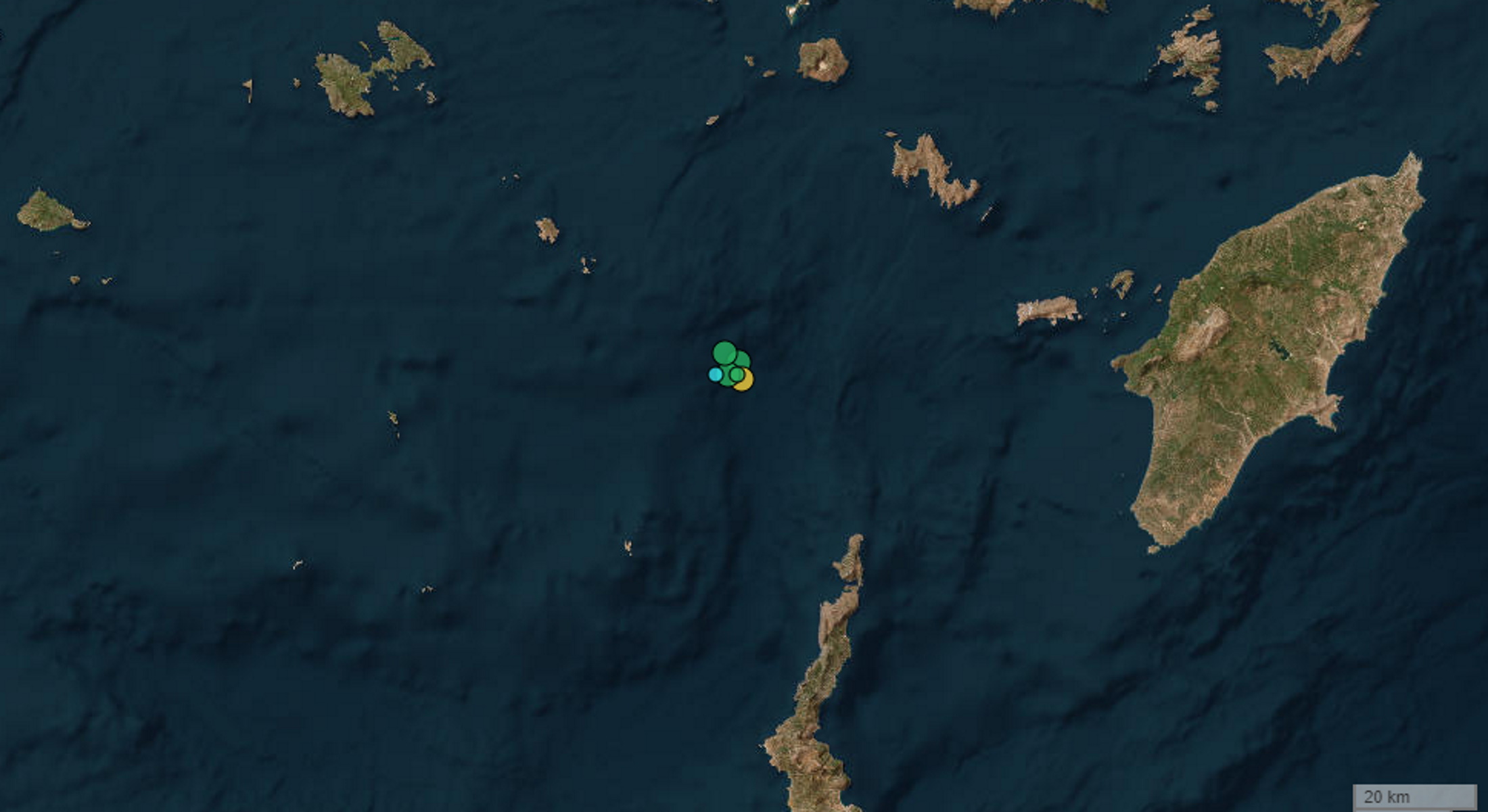 Meanwhile, an earthquake with magnitude 3.8 on the Richter scale rattled the islands of south Dodecanese at 3:14 p.m. Saturday.
Its epicenter was in the sea area 45 km south-west of the island of Tilos and its focal depth was 17.1 km.