A moderate earthquake in Evia was felt also in 57km away Athens late Wednesday afternoon. Several seismological institutes report different magnitudes ranging from 4.3 to 4.4 and 4.7 maximum on the Richter scale.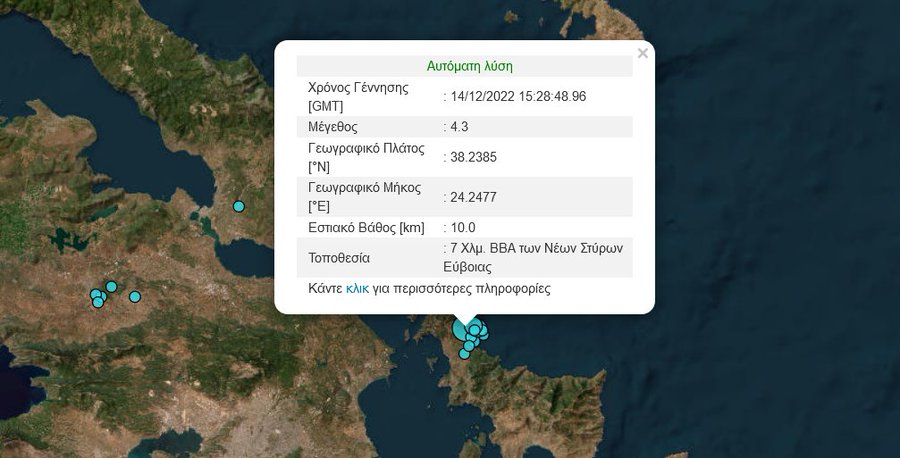 The earthquake occurred at 5:28 p.m. on December 14, 2022.
Its epicenter  was 7 km North-East of Nea Styra, near Marmari, and had a focal depth of 10 km.
No injuries or material damages have been reported, so far.
The tremor at least in Athens was without noise, of short duration and had several furniture pieces shaking for a few seconds.
Since the end of November, the island of Evia was the epicenter of several earthquakes with the strongest being 5.2 R.