Egypt 's President Abdel Fattah al-Sisi issued a Presidential degree demarcating the maritime border of the country to the West, that is with Libya.
With the drawing of a straight line, al-Sisi unilaterally determines the maritime borders with Libya, practically cutting through the illegal Turkey-Libya memorandum on the Exclusive Economic Zone (EEZ) in the Mediterranean Sea.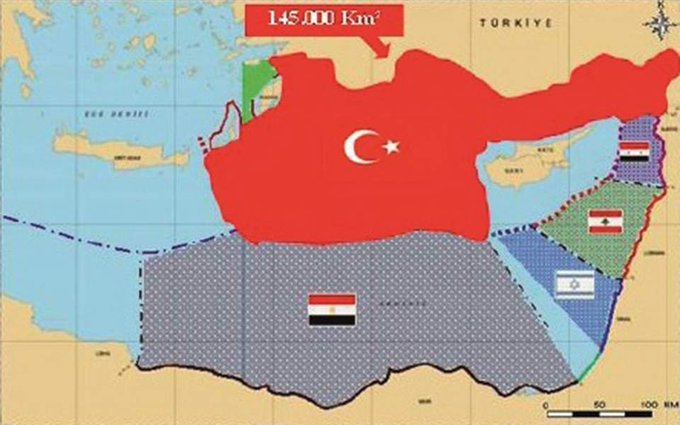 Coordinates on the Presidential decree
Al-Sisi's Decree comes after the partial demarcation of an Exclusive Economic Zone between Athens and Cairo signed in 2020, as well as the signing of the new intergovernmental agreement Memorandum of Understanding on Cooperation in the Aeronautical and Maritime Search and Rescue Sectors signed in November 2022.
actions which, in practice, also nullify the illegal Turkish-Libyan memorandum.
Egyptian media recall that in October, Egypt and Greece strongly condemned the hydrocarbons agreement between Turkey and the Tripoli government.
Greek media cheer that "with this move, Egypt practically ignores every point Turkey included in the texts of 2019 and October 2022 signed with the government of Tripoli" and that "Egypt moves along the lines of the Athens-Cairo agreement in 2020.
PS Drawing maritime or land boarders does not have any legal meaning if they are drawn unilaterally. Otherwise every ruler could grab a …ruler and draw his own borders according to personal liking.
Egypt pictures via source