Temperatures in Greece will rise significantly between Tuesday and Thursday, January 17-19, the weather service of the National Observatory of Athens meteo.gr forecast on Monday.
Maximum temperatures will exceeding 20 degrees Celsius locally.
Forecast Temperature Jan 17-19, 2023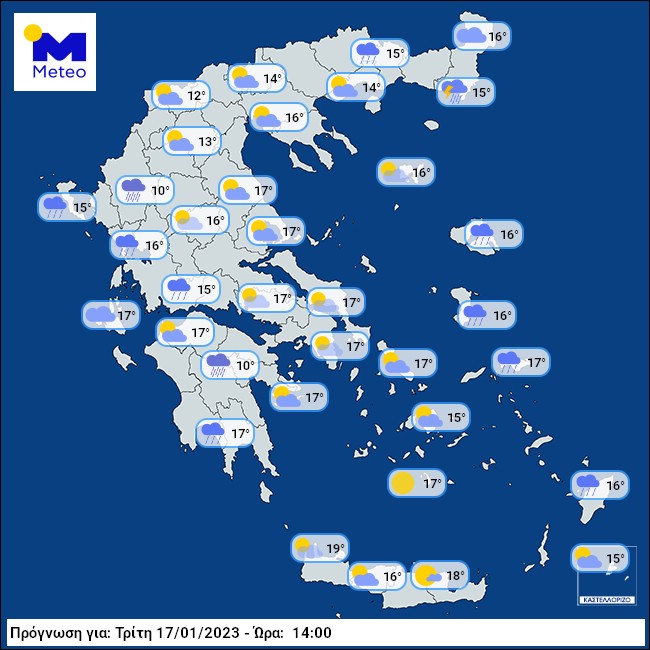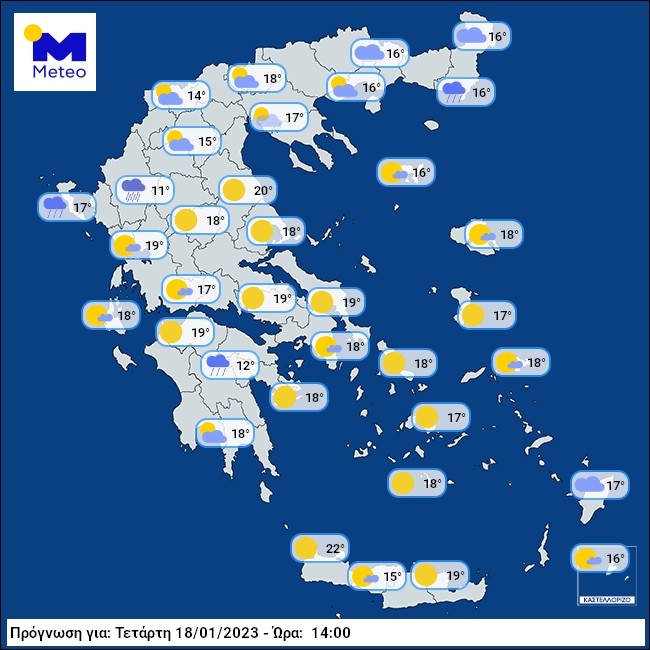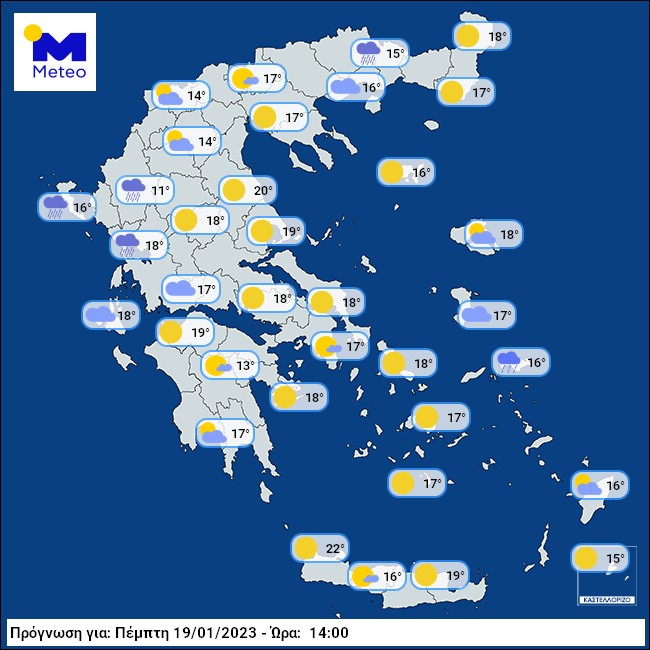 South winds and Sahara dust
Southern winds blowing with intensity of up to 6-7 Beaufort on Wednesday and 7-8 B on Thursday, will not only affect positively the temperatures but will also carry increased quantities of Sahara dust from North Africa to Greece.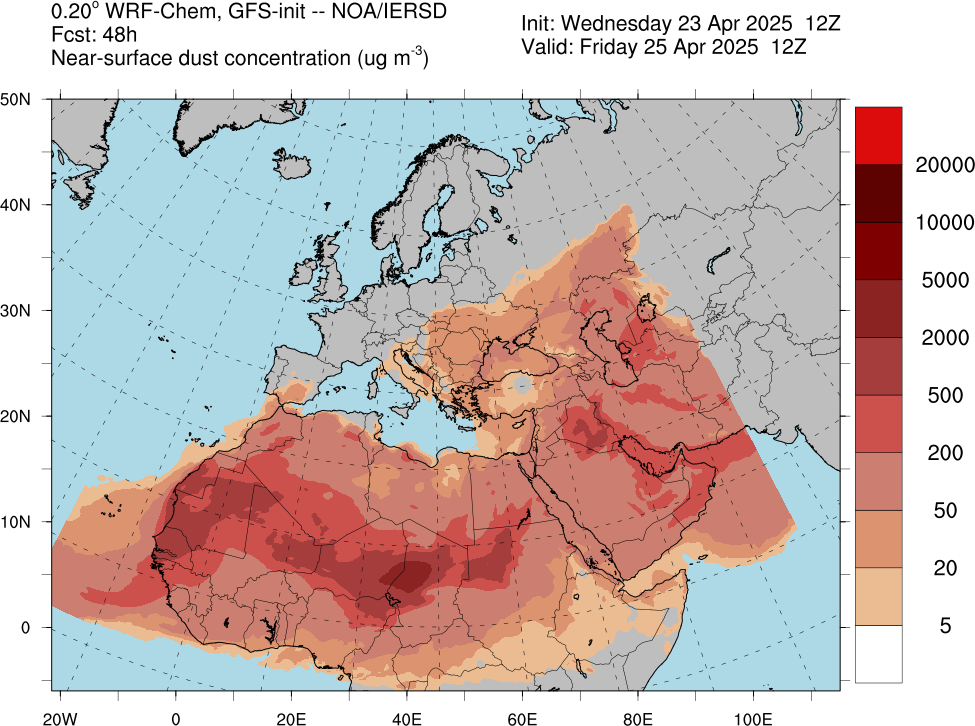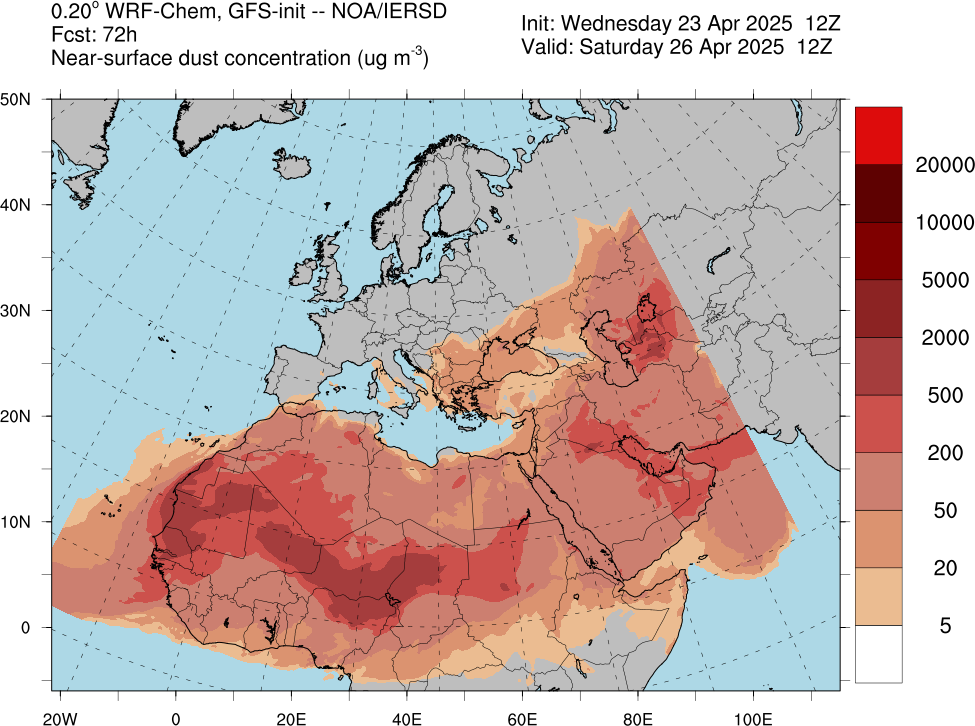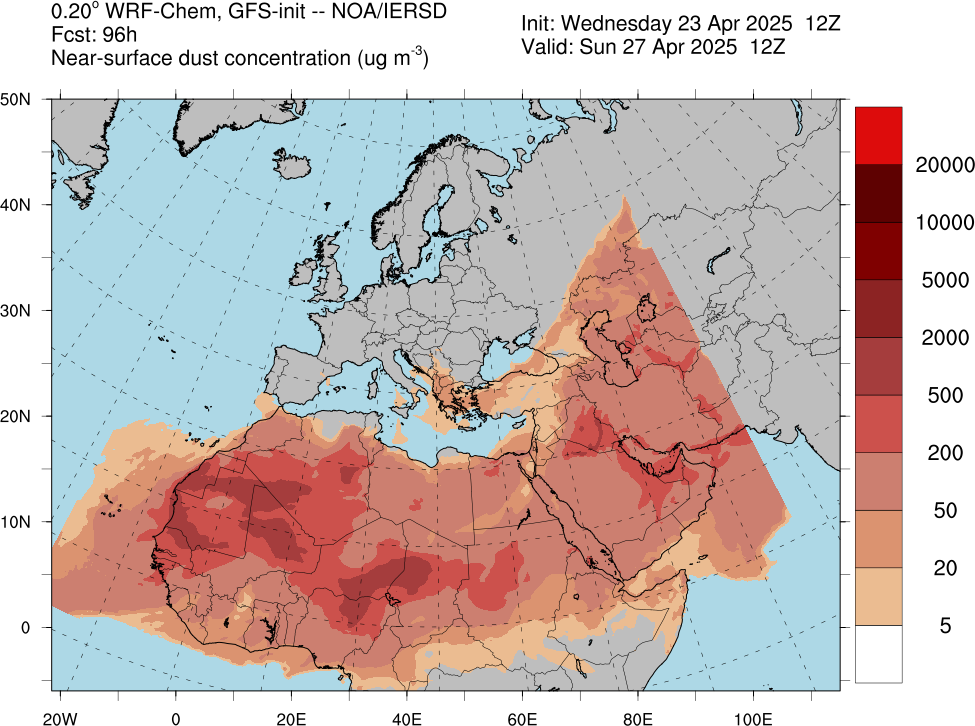 Note that intense southern winds usually affect also the sea traffic.
If you plant to travel by sea, check with local port authorities and travel agents.
Weather forecast source: meteo.gr