Greece's National Meteorological Service EMY issued an emergency bulletin on Sunday afternoon, warning of weather deterioration with heavy rainfalls and storms, strong winds and possible hail.
The bad weather front is forecast to hit Greece from Sunday afternoon, April 16, and affect mostly regions in the West and the North and thus until Monday afternoon, April 17, 2023.
According to forecast by the metro service of the National Observatory in Athens, the worst day is forecast to be Monday, the day when thousands of Greeks are expected to return from the Easter weekend to their homes.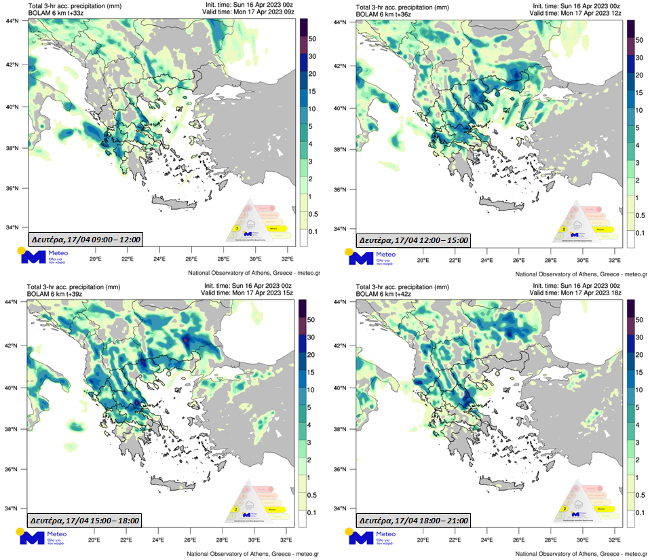 Weather Warning analytically
A. Sunday (16-04-2023)
a) from the afternoon hours in the Ionian, Epirus and western Sterea.
At night, the phenomena in Epirus and western Sterea will weaken.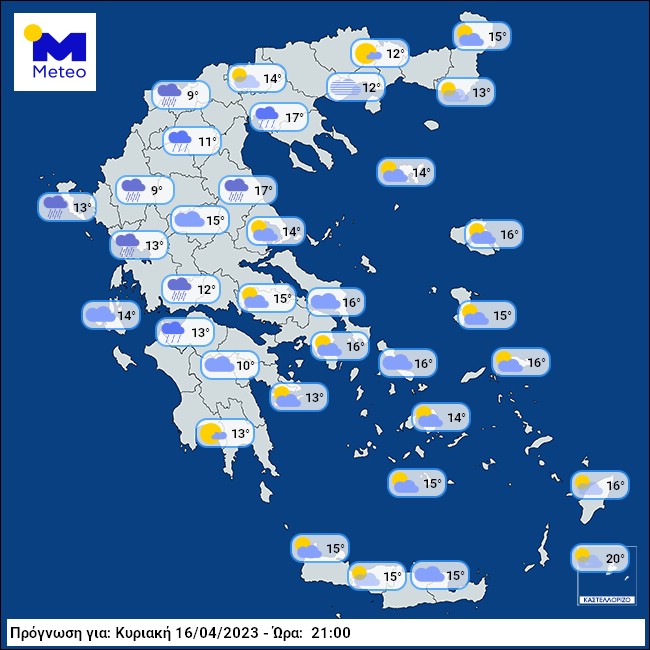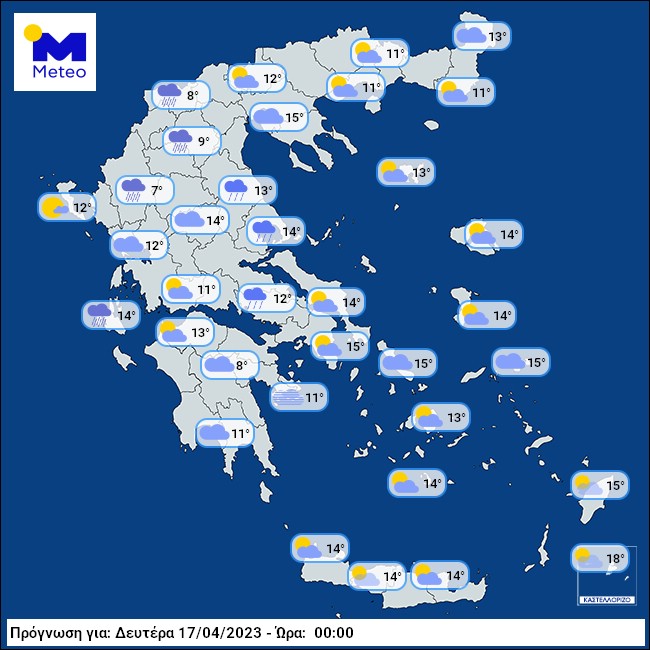 B. Monday (17-04-2023)
a) until noon in the Ionian Sea, in the western Peloponnese and in some places in the western Sterea.
b) until the afternoon in central and eastern Macedonia.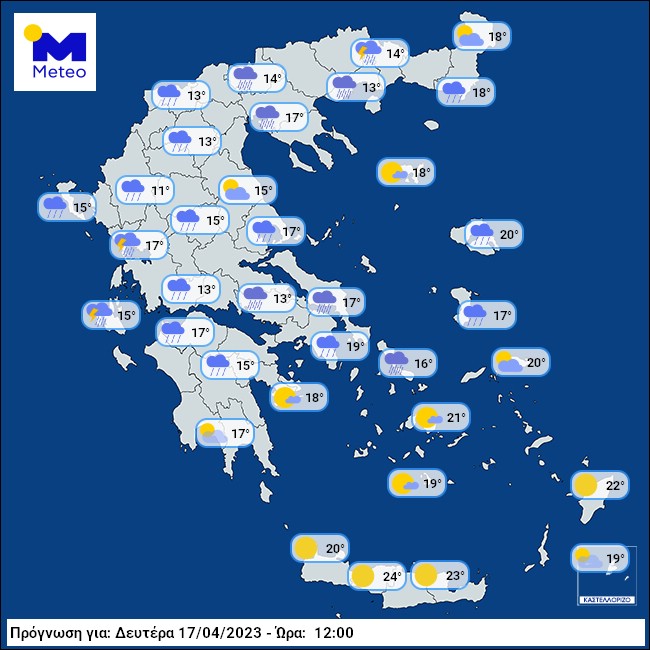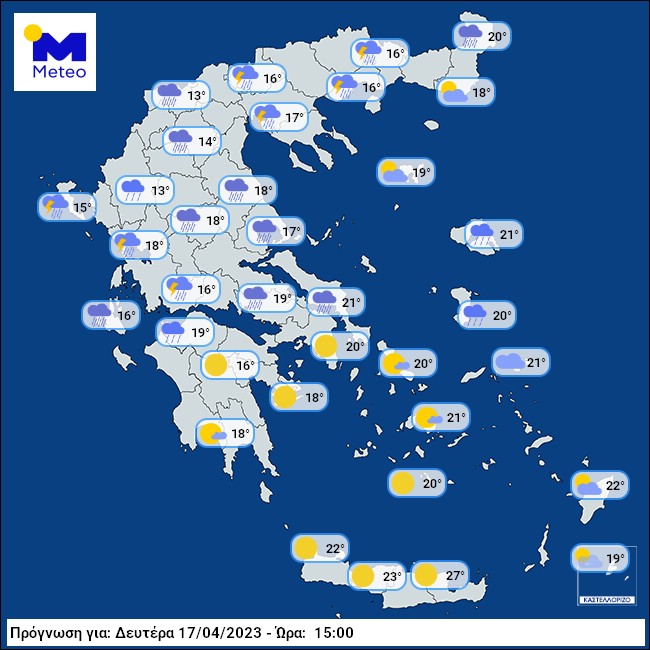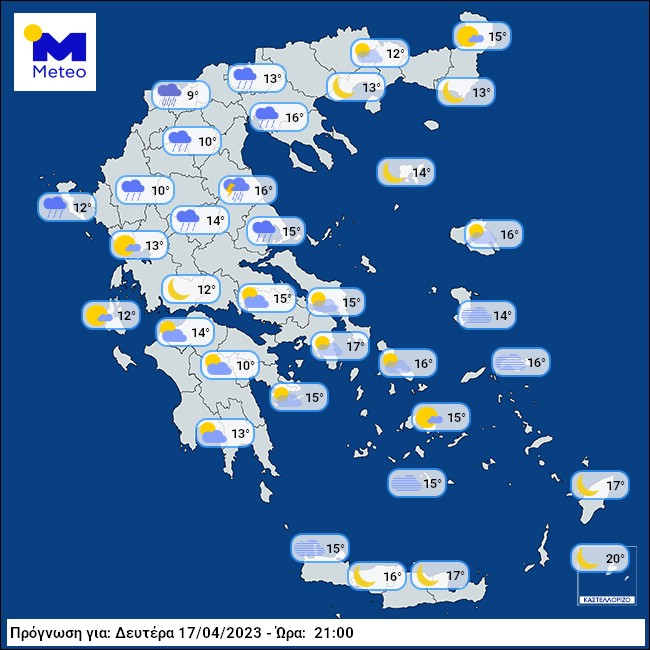 sources: emy, meteo.gr/maps