Greece's National Meteorological Service EMY issued an emergency bulletin warning of a weather deterioration with very strong rainfalls and thunderstorms.
The bad weather front will mostly affect the Greek South islands Crete, the Cyclades, the Dodecanese and the eastern Aegean.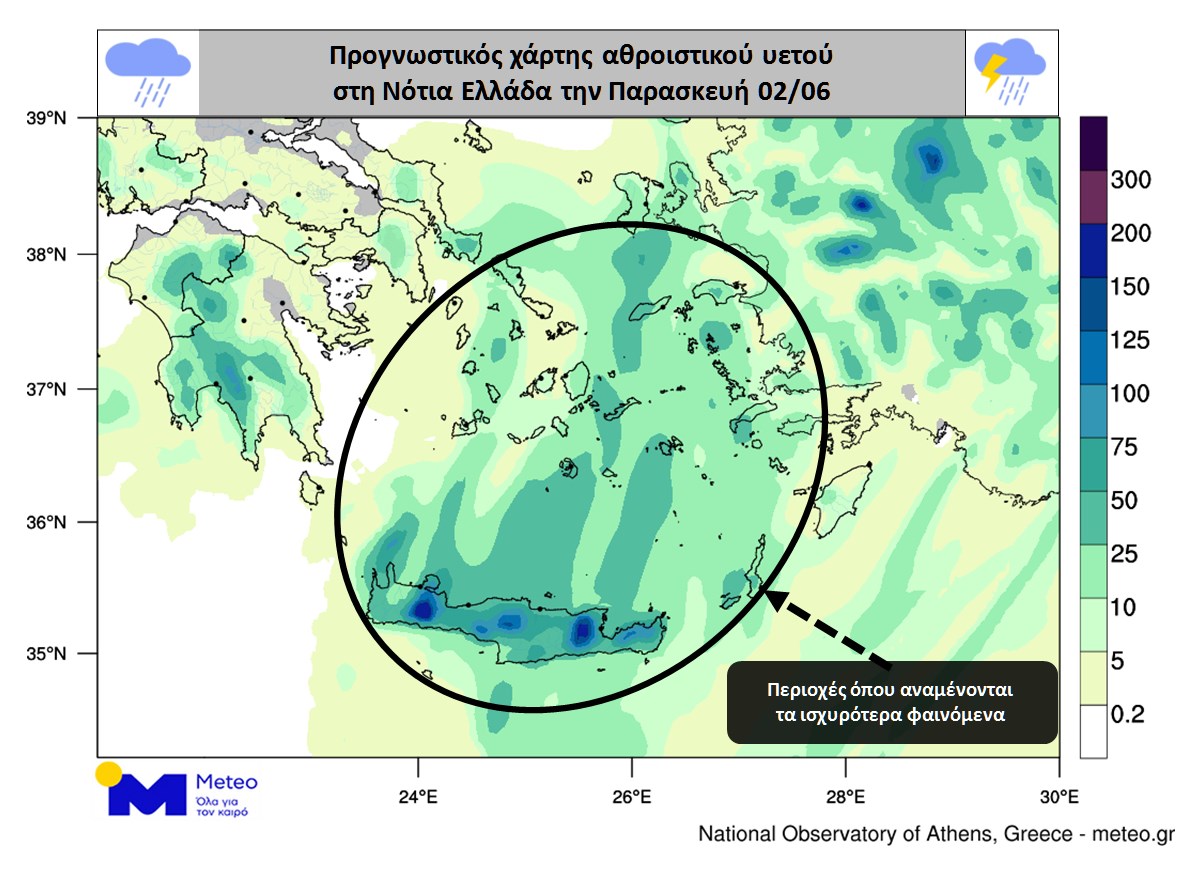 The deterioration is temporary from the morning hours of Friday, June 2, until the night.
The phenomena are forecast to last until late afternoon and weaken from the West, while they will be limited to the Dodecanese in the evening and subside during the night to Saturday, June 3, 2023.
According to meteo.gr service of the National Observatory of Athens,affected during the day will be parts of the eastern mainland, including Athens and south Evia, with the phenomena being less intense.
Unstable weather in the rest of the country with rainfalls and temporary storms in the mainland and possible intense phenomena locally in Peloponnese.
Note that heavy lighting struck the area of Messaras, Crete, in the night from Thursday to Friday.
Indicative forecast maps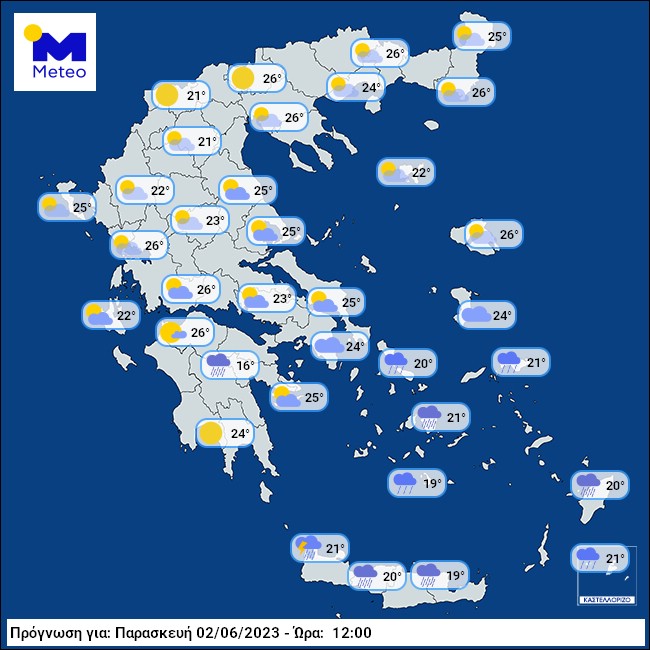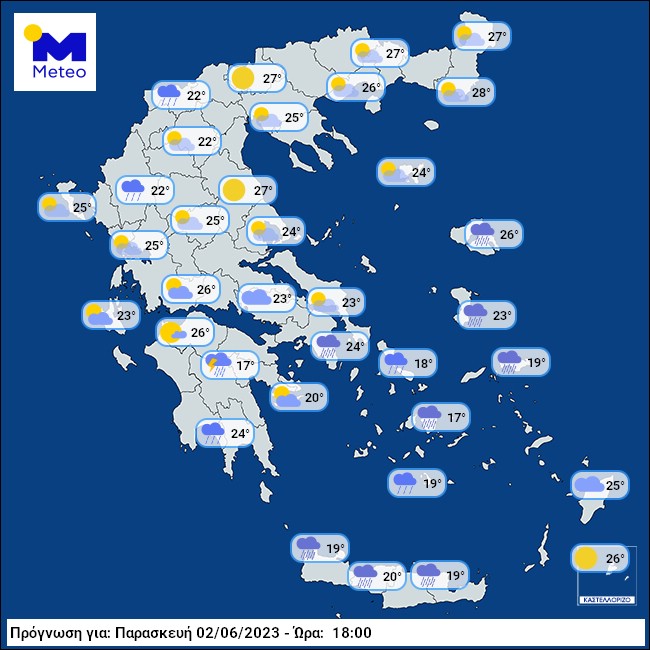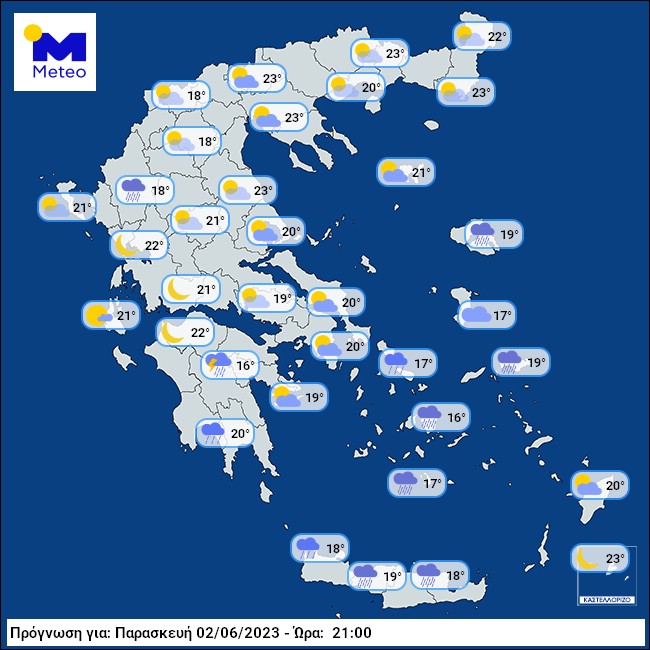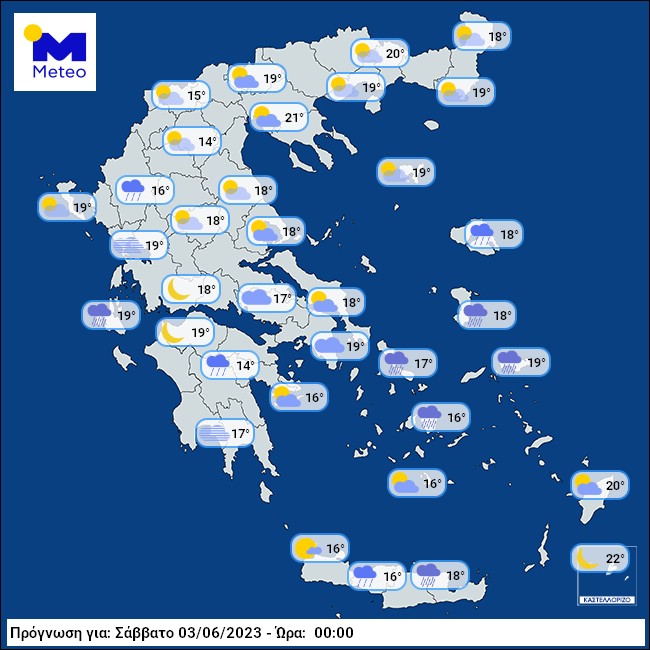 Weather improvement on Saturday, June 3.