An earthquake measuring 4.8 on the Richter scale occurred early Thursday afternoon in Atalanti, central Greece. Due to its low focal depth at 13.6 km it was felt in Greek capital Athens as well some 98 km away.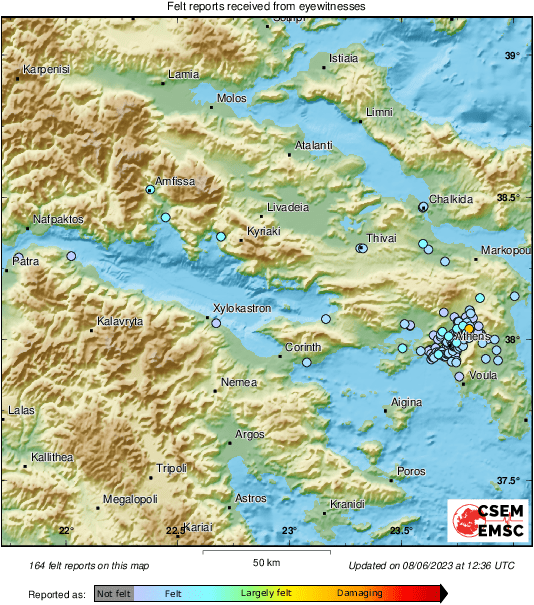 The epicenter of the tremor was locate 9.5 km South-West of Atalanti in Fthiotida and 18 km North-North-East from Livadeia in Viotia prefecture.
According to preliminary information, the initial magnitude was given as 4.7 R and had a focal depth of 2 km.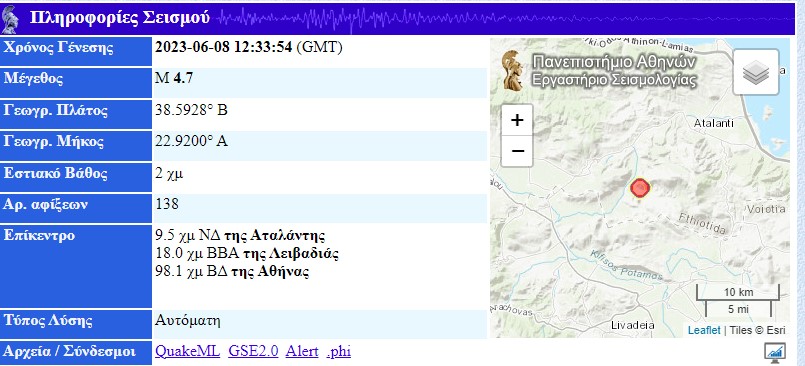 No injuries or material damages have been reported so far, half an hour after the tremo at 3:34 p.m. Thursday.
worth noting that several seismological institutes give different magnitudes with the latest to record the earthquake in Atalanti with 4.9R.
Τhe earthquake occurred in the known fault line of Atalanti and the head of Earthquake Protection and PLanning Efthimios Lekkas told newsit.gr that "seismologists are closely monitoring the phenomenon.
Lekkas added that no problems have been observed in the area.