Unions and social organizations will launch a nationwide 24-hour strike on Thursday, September 21, 2023, to protest a labor bill currently discussed and soon to be voted at the Parliament.
It is interesting that the private sector union umbrella GSEE does not participate in the strike.
Participants are: the Athens Labor Center, public sector union ADEDY, hospital workers POEDIN, communist party union PAME, Labor Centers throughout the country, as well as dozens of sectorl and operational unions.
So far, public transport workers as well as and seamen unions have not announced whether they will join the protests.
Αir Traffic controller said in a statement that they will join the 24h strike.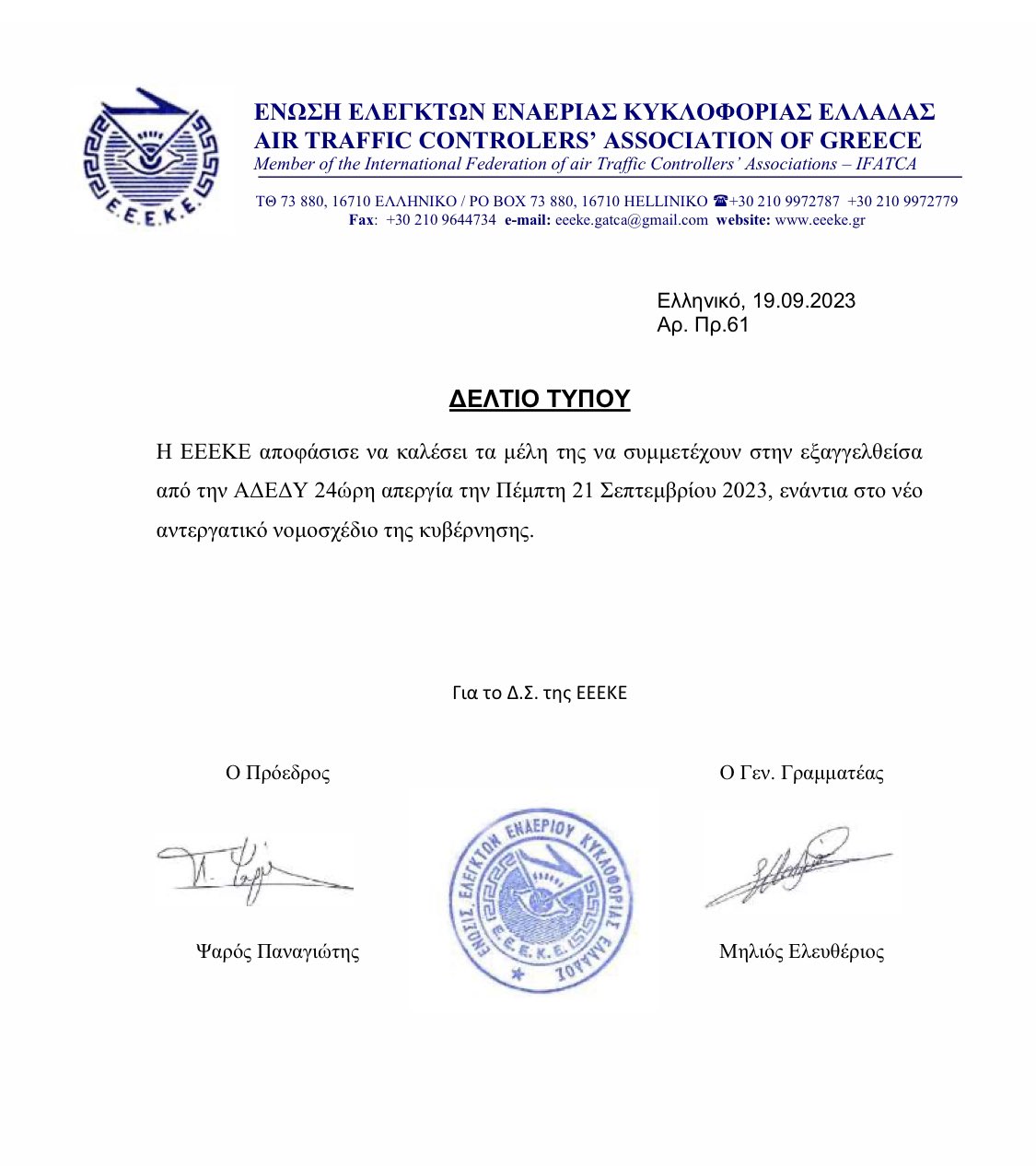 The GSEE, which rejected the proposal to declare a 24-hour All-Worker Pan-Hellenic strike, and filed together with the other social organizations its objections to the labor Bill, which mainly concern the trial period of work, work for successive employers and "zero contracts."
On September 21 protet gatherings and rallies have been planned in several cities of the country such as Athens, Thessaloniki, Patras, Chalkida, Chania, etc.
Gatherings in Athens:
A.D.E.D.Y. calls for a protest rally in Klathmonos Square, at 10.30am.
The Athens Labor Center calls for a "unifying strike meeting" in Syntagma Square at 11 am.
The strike rally called by PAME will take place at Syntagma at 10.30 am.
KTG will keep you inform if transport and ferry workers will join the strike.