A truly rare phenomenon in Greece: Aurora Borealis was visible mainly in the northern parts of the country, mainly in Macedonia,on Sunday night, November 5, 2023.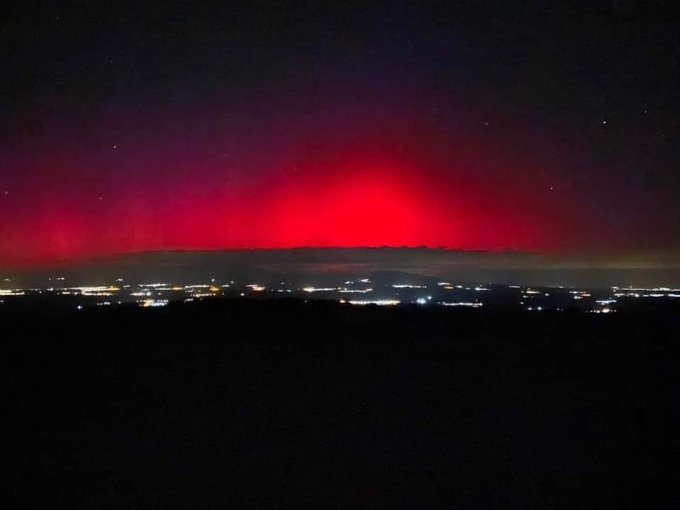 The impressive celestial phenomenon occurs very rarely in the European south and left young and old in central Macedonia, Serres, Pieria and Thessaloniki stunned about the spectacular sight.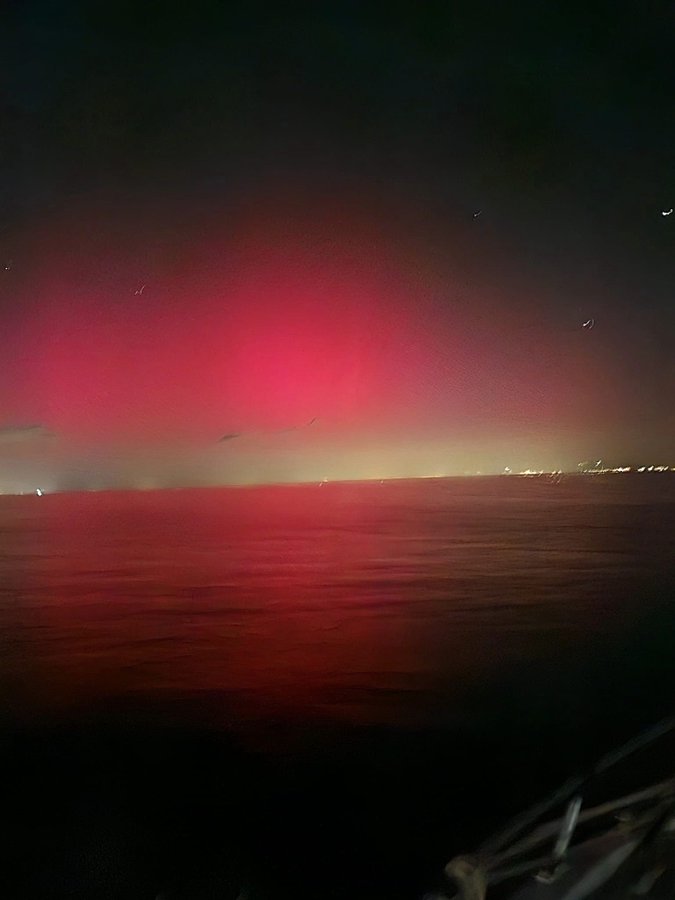 This phenomenon occurred due to a particularly strong G2 geomagnetic storm (solar flare), which is currently in progress in the Northern Hemisphere,director of the National Meteorological Service. Thodoris Kolydas posted.
📌ΕΜΦΑΝΙΣΗ ΒΟΡΕΙΟΥ ΣΕΛΑΟΣ ΣΕ ΟΛΗ ΤΗ ΒΟΡΕΙΑ ΕΛΛΑΔΑ
✅Το σέλας είναι το ωραιότερο φυσικό φαινόμενο που γοητεύει και εμπνέει τους ανθρώπους απ' την απαρχή του κόσμου.
✅Πλήρεις ιστορικές αναφορές -Λαογραφίαhttps://t.co/VlbumsrWGw pic.twitter.com/y9OByEstlh

— Theodoros Kolydas (@KolydasT) November 6, 2023
The phenomenon will not be visible in Greece also on Monday, November 6, as the geomagnetic storm weakened to G1 category, Kolydas noted.
it should be recalled that G2 geomagnetic storms trigger power grid fluctuations and minor impacts on satellite operations. In this sense, cable TV was not available for almost one hour, while many TV channels simply disappeared from the Greek screens.
The astronomic event was visible also in many Balkan countries, too.
Massive Aurora Right now if you are at a dark part of the earth. Awesome Negative Bz = great for the Aurora. Will it last through the night for North America and Europe? We'll see . . . Google Soft Serve News for details. pic.twitter.com/3WpdUucxoK

— Aurora_Alerts (@Aurora_Alerts) November 5, 2023
A similar phenomenon occurred also last spring, however, it was visible mainly central Europe.
In contrast to Aurora Borealis in the northern countries that mostly appears in blue and green light, the phenomenon in the Balkan was red and yellow.
For more information about the development of the phenomenon on November 5-6, 2023, check at NOAA, the US Space Weather Prediction Center, here.
When the Northern Lights appeared in Attica sky
On October 25, 1870, the Athens Observatory received a telegram from Lefkada sent by P. Vatsaxis and informed about it by describing his observation without mentioning the aurora or knowing about it: "At 6:55 a.m. it appeared above the clouds until the constellation Ursa Major I had a fiery glow with a central body bright as far as the horizon…".
On January 25, 1938, an aurora phenomenon was observed in the area over the island of Spetses in the Saronic Gulf..
On March 24, 1940, an authentic testimony of the appearance of an aurora over Athens was recorded and officially published by the Astronomy Laboratory of the University of Athens.  Many Athenians claimed, among others, that "divine veils" covered Athens. According to Professor K. Maltezos, this appearance is considered the most brilliant appearance of the phenomenon since 1870 in the Greek area.
During the magnetic storm of November 20, 2003, an aurora appeared in Athens, which has been photographed. The next day it made headlines in NOAA announcements.
sources: koutipandoras.gr, meteo24news.gr, X/Twitter