A little girl is sitting on the hard, cemented ground. Packed in warm clothes, wearing a knitted cap. The child, no older than ten years old, is a little beggar. One of the many in one of the most popular shopping streets on Athens, Ermou. People pass by, they maybe throw a coin to the girl's small rattan basket.
But here come four police officers. Tall, serious and rigid. Following the book of law…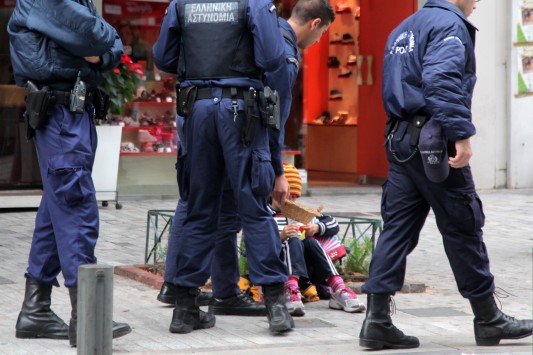 One policeman grabs the rattan basket and shakes it it front of the child. A threaning gesture, the child must go away.
The little girl stands up and goes. Helpless and silent in front of the law…
 source: newsit