Greek state bond yields fell to 2006 levels in the domestic electronic secondary bond market on Friday, with the 10-year benchmark bond yielding 4.065 pct, very close to the 4.015 pct level recorded in March 2016 – as low as in 2008.
This development pushed the yield spread against the 10-year German Bund below the 4.0 pct level to 3.765 pct. The spread was last below 4.0 pct in July 2006.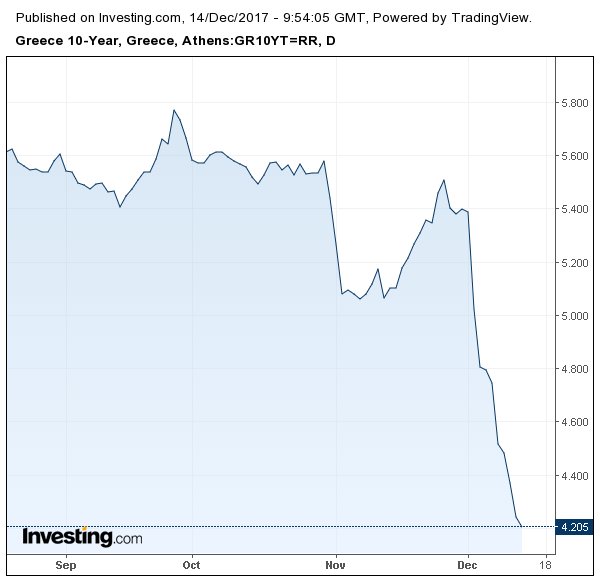 A Financial Times report said that, contrary to the course of the Athens Stock Exchange, Greek state bond yields were down around 3.0 percentage points so far this year (the 10-year bond yielded around 7.0 pct in early 2017).
Greek Economy and Development Minister Dimitri Papadimitriou, in comments made to Bloomberg said that recent credit rating upgrades by Fitch, S&P and Moody's supported Greek bonds and contributed positively to a successful completion of a bond swap programme worth 25.5 billion euros.
PS the country is soon out of the crisis. But how about the average Greeks? hope can wait….