Under stringent security measures and in cooperation with the Greek Armed Forces 410 tones of explosives are being currently transshipped from cargo vessel Andromeda to commercial vessel Captain Christos. The huge operation in the port of Herakleio, Crete, is taking place in the presence of  experts on explosives.

According to local media, the reload is been done with dock workers in cooperation of the port authorities.
The procedure is reportedly to last 4 to 5 hours.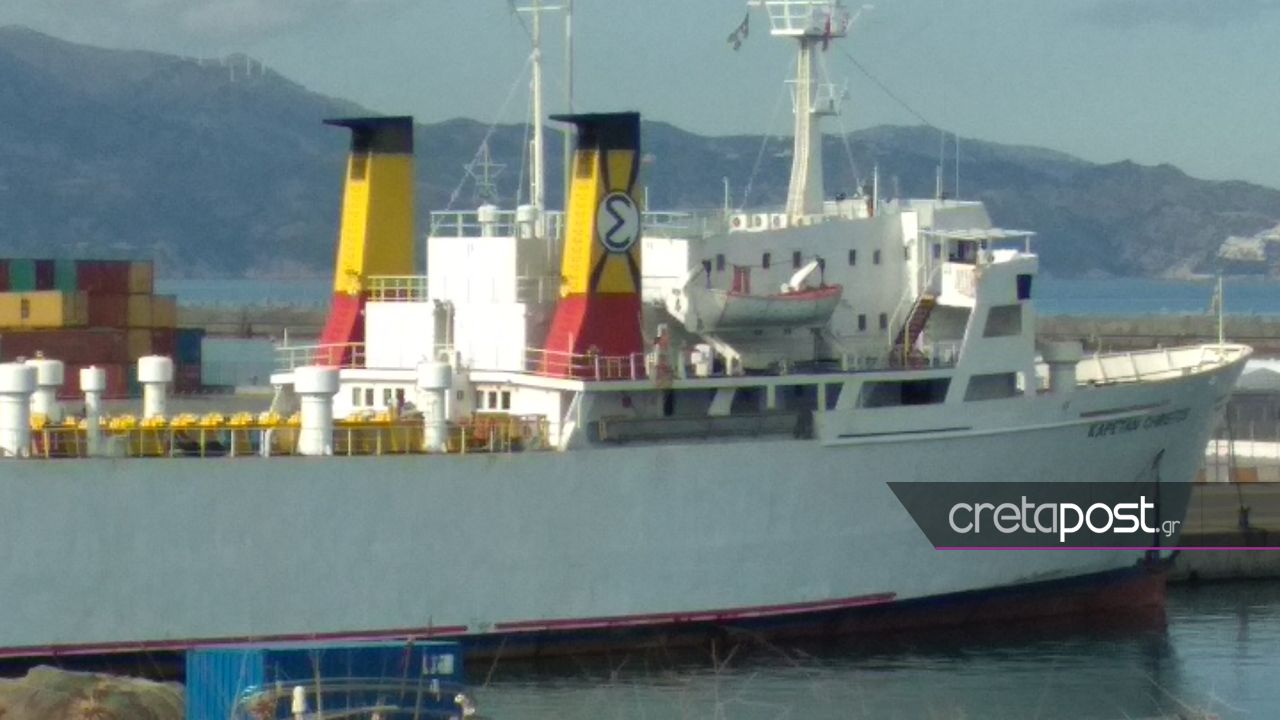 Captain Christos is to bring the load to a port in Northern Greece and from there the explosives are to be transported and stored to a military camp in the town of Serres.
The local community had immediately demanded the removal of the dangerous load for security reasons.
Last week, Greek authorities seized general cargo vessel Andromeda sailing off the island of Crete allegedly bringing 410 tones of explosives to Libya violating the arms embargo.
In the meantime, a Greek court ordered that the 8-member crew of Andromeda will remain in custody.
Coast Guard officials have reported that the ship with explosives would break the embargo and end up in Libya without anyone being able to block anything for the recipients.