Singer Despoina Vandi broke her cooperation with Notis Sfakianakis after his statements praising extreme-right Golden Dawn. Vandi's decision to break her cooperation contract came just hours after Sfakianakis statement that the "only party that could properly govern Greece was Golden Dawn," on Thursday.
Sfakianakis repeated his support to Golden Dawn on Friday saying "it is necessary to support GD," adding "Of course, they are not fascists, nobody has the right to put in jail the party leader. Tell them to go f***!"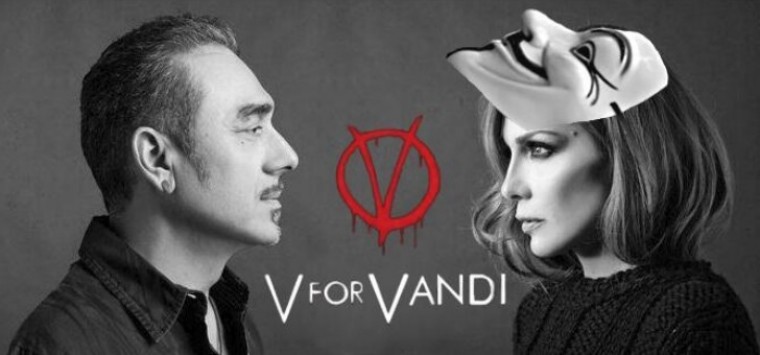 uploaded by newsit.gr on Saturday lol
It's not the first time that Sfakianakis express his support to the right extremists, but it is the first time he does so after the party leader and two lawmakers were remanded custody for building an illegal organization.
Despoina Vandi announced her decision to break her cooperation with Sfakianakis on a live stage show with a post on her Facebook page.
"Currently I feel that the things that divide us are more than the things they unite us. I step back with sadness. also my parents were migrants."
Vandi's decision was hailed in Greek internet with many people expressing their support to the popular singer.
Withdrawing from the joint project will cost Despoina Vandi quite a lot of money. The show was to start in the first week of December.