Scroll Down for the latest Updates and News! An international rescue operation under bad weather conditions is taking place in order to evacuate 422 passengers and 55 crew from ferry Norman Atlantic that is ablaze. According to Greek state NERIT TV, 42 passengers have been rescued and were transported to other ships as by 12:20 o' clock noontime. It is not clear if there are any casualties, whether some people had jumped into the sea.
A fired broke in the lower car deck of the ferry at 4 o' clock in the morning. The fire apparently quickly went out of control  and the captain sent a distress signal when the Norman Atlantic was  35 nautical miles northwest from the island of Corfu, between Italy and Albania. Strong winds of 8 to 9 Beaufort are blowing in the area.
Among the passengers are reportedly children and seniors. From the 422 passengers 234 are Greeks, while the majority of the other nationalities is Turkish. From the 55 crew members, 22 are Italian, 34 are Greeks and the captain is Italian. 222 vehicles have been reportedly in the ferry.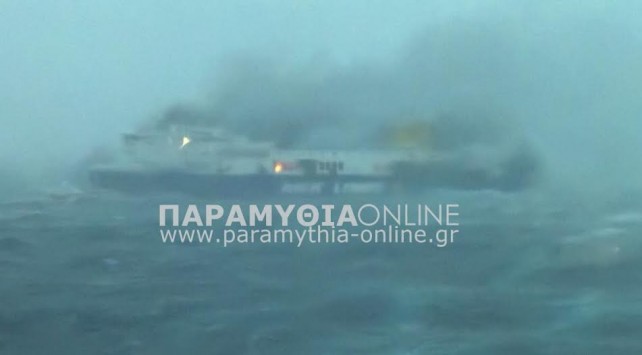 When the fire broke out and alarm rang, passengers got out from the cabins and reportedly rushed to upper decks. According to unconfirmed reports, panic broke out, some passengers managed to get into the rescue boats, some jumped into the sea.
Greek and international media contacted several passengers on the ferry, who report of their horrifying experience.
"Our psychology is broken," a lorry driver told earlier news website Newsit.gr. "The weather is getting worse, and rescue ships cannot come closer," the driver said adding that the fire was not under control and that all people were praying that other ships would rescue them.
Another passenger told Mega TV, "we smell smoke in the cabin, we got out. Panic broke out when the deck with the rescue boats got fire."
Some passengers told Greek media that there was no co-ordination so that passengers could safely get on the boats.
      Italian rescuers
Seven ships, rescue helicopters and a C-130 aircraft are taking part in the search and rescue operation.
Norman Atlantic had left the port of Patras in Western Greece at midnight and was sailing to the port of Ancona in Eastern Italy.
The ferry has been chartered by Greek shipping company ANEK. A statement issued by ANEK this morning, said that the Norman Atlantic is a Ro-Ro passenger vessel, under Italian Flag, owned by Italian shipping company VISEMAR.
Roll-on/roll-off (RORO or ro-ro) vessels are vessels designed to carry wheeled cargo, such as automobiles, trucks, semi-trailer trucks, trailers, and railroad cars, that are driven on and off the ship on their own wheels or using a platform vehicle.
UPDATES
12:00 noon Greek Maritime Minister Miltiadis Varvitsiotis described the rescue operation as difficult.
13:00 According to latest information, an Italian open sea tugboat is expected to reach Norman Atlantic at 2 pm local time in order to pull the burning ferry. The process to bond the tugboat with the ferry is expected to last 4-5 hours.
13:10 Greek Coast Guard spokesman: "Only one rescue boat with 150 passengers managed leave the burning ferry. From these 150 passengers, only 42 were rescued on deck of ship Spirit of Pireaus."
Due to strong winds and high waves even the rescue operation from rescue boats to aiding ships and ferries seems extremely difficult.
13:10 Italian Prime Minister Matteo Renzi twitted that he is in close contact with Greek PM Antonis Samaras on the issue.
13:28 Two firefighting boats have been deployed from Patras and Igoumenitsa to the burning ferry. The boat from Igoumenitsa is expected to reach Norman Atlantic …soon.
13:33 Pope Francis has prayed for the rescue of Norman Atlantic passengers
13:35 Rescue operation center in Rome: A total of 56 passengers have been rescued. 47 are on The Spirit of Piraeus, 7 are on an Italian helicopter and 2 are in a helicopter from Malta.
13:39 The rescue operation is been coordinated from Rome as the burning ferry is in Italian territorial waters.
13:48 Italian @RaiSuedTirol uploaded a picture of a capsized rescue boat. Rai is the Italian state broadcaster
 13:50 A list of passengers and their nationalities is expected to be released soon, ANT1 TV reported.
Apart from Greeks and Turks, also Germans and Britons might be on the Norman Atlantic, according to several media sources.
13:55 British Ambassador in Athens, John Kittmer twitted that they were "in close contact with the Greek authorities to establish if British nationals are on board" of Norman Atlantic.
14:03 According to unconfirmed reports the fire started between two trucks.
14:13
unconfirmed Scenario: first extinguish the fire with firefighting boats, then pull the Norman Atlantic with tugboats – Most likely the ferry will be pulled to a port in Albania as it is the closest land.
The operation is expected to last several hours, while the risk is that the ferry may sink.
 14:23 According to Italian media: fire not under control, but flames lower. An Italian rescuer has claimed that the ferry has taken some degree of leaning.
14:26 Rescue operation center in Rome has reportedly decided to rescue the passengers still on board of Norman Atlantic with the aid of Super Puma Helicopters.
14:30
Norman Atlantic is 13 nautical miles east of Albania coast, 36 nautical miles east from Italy's coast and 51 nautical miles north of Othonoi island, north of Corfu in Greece.
14:31 One tugboat returned to the island of Corfu due to extreme weather conditions, ANT1 reported.
14:44 According to German media (Sueddeutsche Zeitung @SZ) 18 Germans are registered passengers on the Norman Atlantic. The number has been reportedly confirmed by the German Foreign Ministry and the Greek authorities.
14:48 No official list of passengers and crew has been published so far.
14:50 Athens News Agency (@amna_news): Three children are among the 8 rescued passengers taken to Apulia, Italy, port of Lecce.
14:57 Rescue operation with Greek, Italian & Albanian authorities continues amid strong winds, heavy sea & cold temperatures.
15:01 Greek state NERIT TV: another 14 people have been rescued with the aid of two Italian helicopters. The people were taken to Cruiser Europa.
Total number of rescued: 56 + 14 = 70
15:10 Video footage from Norman Atlantic in rough sea
embedded by
Embedded Video
YouTube Direkt
15:13 Video footage: passengers rescue amid rough sea.
embedded by
Embedded Video
YouTube Direkt
15:20 A representative from charterer ANEK said that the Norma Atlantic is not leaning.
15:22 One Greek Super Puma is flying towards the ferry to take part to the airborne rescue operation.
15:23  The ferry is drifting towards the Albania coast, where the weather conditions seem slightly better with winds blowing with 6 Beaufort. However after 7 pm, winds are expected to blow stronger again with up to 7-8 B.
15:28 it is understood that 2 British nationals and 2 Ukrainian women are on board of the ferry.
No official passengers' list published until now.
15:37 Private Mega TV showed the wife of a crew member, a cook, outside the Maritime Ministry. She said, she had absolutely no information and that's why she went to the Ministry to get some information about her husband's fate.
Crew – testimony: Cook "We will burn like mice"


The wife of Alexandros Tzioutziotis told media that she had spoken with her husband on the mobile phone and that their last contact was at 11:30 am.

"He told me that the situation was unbearable, the he could not breath, and that God should help them otherwise 'we would burn like mice.'. The woman said further that she called the shipping company many times but that nobody answered the phone. Therefore she decided to go to the Ministry to obtain more information.
15:44 According to Italian Navy: 111 passengers have been rescued. 367 passengers and crew still on board of Norman Atlantic and on the one lifeboat.
15:49 Greek Super Puma began rescue of passengers, state TV reported.
15:51 Albanian Minister of Defense told his Italian counterpart in a telephone conversation that all Albanian ports were open to the Norman Atlantic.
16:07 +++ 130 passengers have been rescued so far.
16:10 List with rescued passengers of Greek nationality here. Several on board of The Spirit of Piraeus, 3 in Lecce, Italy.
16:12 Several Greek websites have published a list of passengers and crew and their nationalities.
16:14 Rescued passenger testimony: "We walked on a burning floor"
Speaking to private Skai TV, rescued passenger "Mrs Athina" said that she and her husband were in the cabin, when they began to choke due to the fire smoke. "At 6.30 in the morning, while we were sleeping in  the cabin, we felt a strange smell. No alarm rung. Our cabin was on the 6th level. We opened the door to see what is happening, we saw a lot of smoke. The floor was red, burning. We walked on a burning ground before we went on the lifeboat. As we moved away, we saw the ferry on fire."

She said that "the alarm rung much later." Conditions were reportedly equally difficlult in the lifeboat, together with 40 other people  struggling wiht the waves," Mrs Athina said. Together with some other rescued passengers she is a a safe place, media report.
16:25  Greek media report that the passengers were wearing life-vests and had towels to protect themselves from the smoke.
16:30 KTG understands from several media reports that the captain originally tried to extinguish the fire with own means but as this was impossible he sent a distress signal asking for help.
16:32 Media report that the rescue operation will last at least another four-five hours due to bad weather conditions
16:51 One person dead and two missing after two merchant ships collide in rough seas off Italian Adriatic coast.
A Turkish ship sank after colliding with a vessel carrying a Belize flag in poor visibility about a mile from the Italian Adriatic port of Ravenna, a coastguard official said on Sunday.

Rescuers have saved four of the 11 crew members aboard the Turkish ship and have located and are trying to assist four others, the coastguard said.
 16:56 Passengers and crew evacuation operation is being intensified ahead of the night. According to latest information an Italian warship is sailing towards the Norman Atlantic to facilitate the speed up of the passengers' and crew members' evacuation with helicopters.
So far 140 passengers have been rescued, among them 25 Greek and 44 Italian nationals.
17:07  The Norman Atlantic was last inspected on 19. December 2014. According to a  document published by Greek websites and quoted by state NERIT TV, the ferry had some deficiencies in life-saving measures.

According to the document issued by the Center for Ship Inspection in Patras, the Norman Atlantic had to enhance: 

–

SAR Co-operation plan for passenger ships

   Other life-saving appliances




–

E

vacuation plans




–

Emergency lighting etc


– Closing devices 

watertight

doors
The ship had two months time to fulfill the requirements.
17:40 Italy announced that the rescue and evacuation operation will last all night.
Greek Coastal Guard announced that so 149 people have been rescued so far. 329 people, passengers and crew, are still on board of the Norman Atlantic.
 18:00
Greek state NERIT TV reported of "one dead and two people injured"  – More details soon.
18:40
Greek Coast Guard spoeksman Nikos Lagadianos confirmed the information that
one man was dead
. According to some
Greek media
, the man was trapped in the slide board when he tried to escape together with his wife, while state TV said the man had fallen into the sea. The identity or the nationality of the man has not been known but Greek media report that his wife was rescued and was airlifted to the Italian port of Brindisi.
The injured are claimed to be a soldier and a passenger.
So far 158 people have been rescued.
Video: earlier on Sunday
 19:15
19:16
Italian coast guard confirmed two injuries: one soldier, one passenger apparently injured during the rescue operation but no more details known.
19:25
Greek media report that the dead man is  Greek. Official confirmation by Coastal Guard is due.
19:27
"Choppy seas and strong winds are hampering the rescue."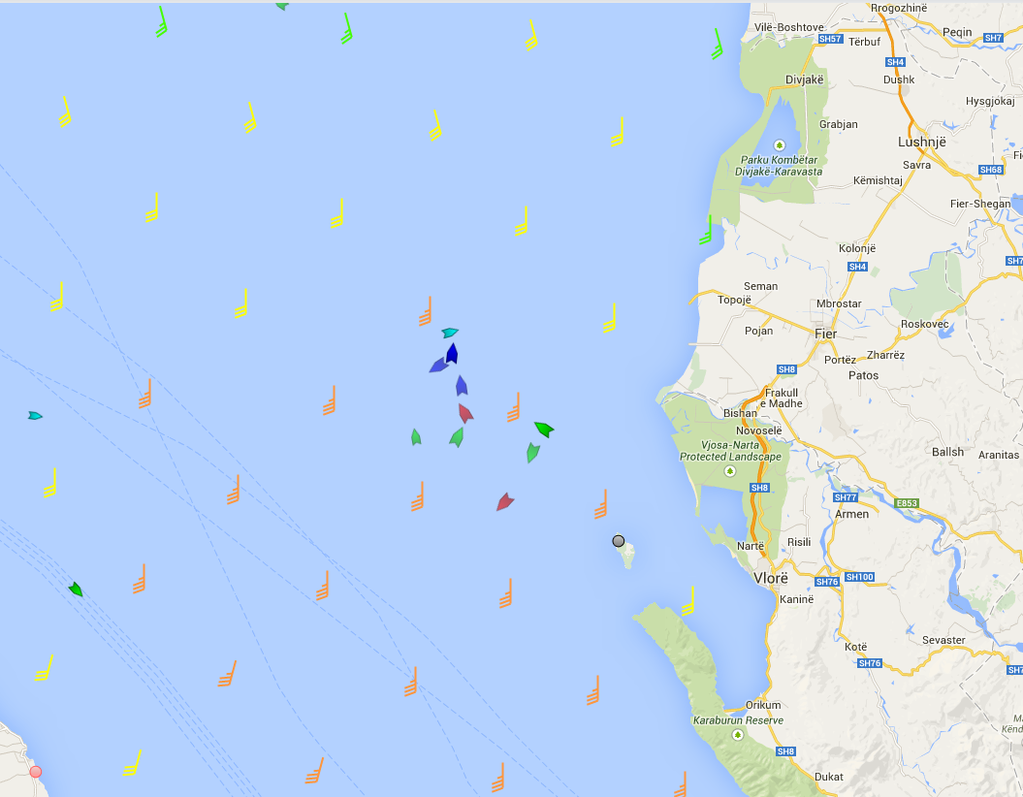 19:30
14 hours of distress
The fire on Norman Atlantic is still burning even though not so strong as earlier on Sunday.
165 people have been rescued and airlifted to other ships or ports in Italy, are under medical care. Among the rescued are several young children with hypothermia symptoms.
313 people, passengers and crew members, are still on board of the burning ferry, exposed to low temperatures and distress, inhaling air full of smoke.
Italian and Greek helicopters are airlifting the stranded passengers amid bad weather conditions and rough sea. The evacuation operation is expected to continue all night.
Passengers have told Greek television channels that the ferry had a grade of leaning.
Let's hope the best for these 313 souls and their rescuers.
Greek Maritime Ministry:
21:00
Greek Maritime Minister Miltiadis Varvitsiotis press conference:
– confirmed that the nationally of the dead is Greek. The man was trapped in the escape stairs.
– the number of rescued is 165 people
-fire is partially under control
– if necessary there will be a mass evacuation
-ten commercial vessels are currently in the area
– it will be a difficult night
-there is no information about missing people
– The Norman Atlantic informed about the fire short before 6 a.m.
Greek Defense Minister Nikos Dendias:
-the ferry has a 7 degree leaning due to the water thrown to extinguish the fire
Video: rescue operation
embedded by
Embedded Video
YouTube Direkt
21:35
165 people have been airlifted to safety, one Greek died, four people have been injured during the rescue operation: 2 passengers, a soldier of the Italian Navy, a diver.
 From the rescued 39 are on board of cargo ship Aby Jeannete, 51 are on board of  ship Europa Cruise, 49 on board of ship Spirit of Pireus – 25 of them are Greeks.

9 people have been taken to Lecce, Italy, one passenger is on a ship sailing to Brindisi.

The Greek Maritime Ministry has yet to publish more lists with the names of survivors.
313 people are still trapped on board of the burning Norman Atlantic.
The rescue operations continues despite bad weather conditions.
Contradicting information claim that the ferry is to be pulled either to Italy, where the weather conditions are getting better or to Albania which is closer.
Greek Maritime Minister said that there might be "mass evacuation if necessary".
live blog sources:  sources & pictures: Greek television channels, newsit.gr, paramythiaonline.gr, independent.co.uk and others.
 UPDATES 29. December 2014
The evacuation continued all night with Italian and Greek helicopters working non stop to rescue passengers and crew from the burning ferry.
By 11 a.m. Monday morning, 329 people have been rescued and airlifted to safety, while 149 are still on board.
One Greek man died while trying to escape together with this wife. He got trapped in the slide stairs. Two passengers, one soldier of the Italian Navy and one diver got injured during the rescue operation.
On Monday morning, Italian state RAI broadcaster the information that 4 people were dead on board of the ferry. The first information claimed that they were found dead in the car deck but later a Turkish survivor told media, that they were found inside a life boat. Allegedly the lifeboat burned down.
01:03 pm
Greek Maritime Minister Miltiadis Varvitsiotis confirmed short before 1 o' clock, that "4 dead were collected from the sea".
The number of dead rises to 5.
A Ministry spokesman said that a helicopter is going to collect the bodies and that details about their identity will be released as soon as available.
29. December 2015
The evacuation operation concluded at 02:15 pm local time on Monday.
The Italian Navy tweeted at 2:15 pm
 In a huge rescue operation with the involvement of Italian and Greek helicopters, commercial ships and ferries and the cooperation of Albania, 473 people were airlifted to safety.
5 people lost their lives: one of them is Greek, the nationalities of the four have not be revealed until now.
4 people were injured. Among the injured is one Greek with burned hands. Media reported that he was in the car deck when the fire broke out. One soldier form the Italian Navy and one diver were also injured during the rescue operation.
The horror disaster ended after Italian and Greek rescuers fought to save lives amid bad weather conditions and rough sea.
The fire broke out in the car deck at 4:30 a.m. on Sunday. The Norman Atlantic sent a distress signal one and a half hour later. The rescue operation started some time later.
05:14 pm
Greek and Italian media report of another two dead people. The media cite a Tweet uploaded by the Italian Coast Guard
At the same time fears are rising that several people may had a tragic end as the official number of the survivors does not match with the number of the passengers and crew.
According to Greek Coast Guard spokesman:
total number 478 people – crew 56 + passengers 422

rescued 432 people (passengers + crew) +1 the captain = 433

dead 7 people

The spokesman said that the Search & Rescue Center in Rome is crosschecking the passengers' and crew's list of the shipping company with the list of the survivors.

Special units are still searching in the lower decks of the Norman Atlantic.
The number of currently missing persons is some 38 people…
Video: Rescue Operation shot by Greek Super Puma helicopter
10:05 pm
Confusion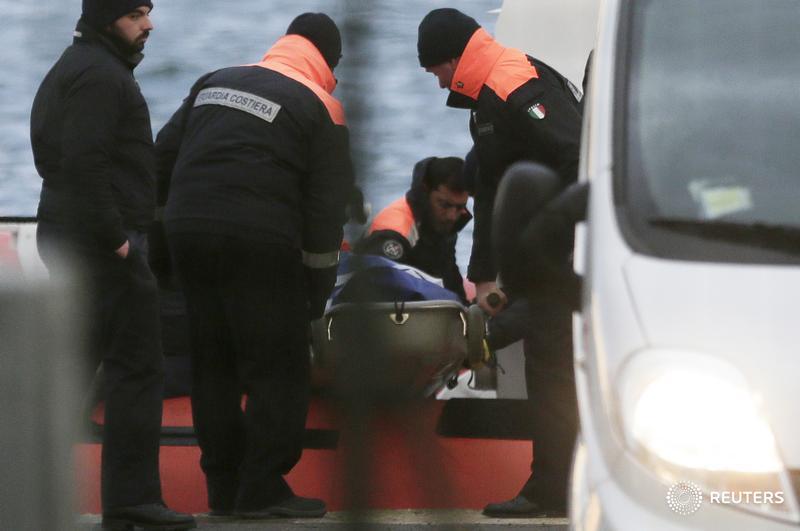 Death toll has risen to 10 people. Three bodies have been recovered in the last hours, Greek media report.
There is confusion about possibly missing persons as Italian and Greek authorities have different numbers of passengers in the Norman Atlantic.
While it was clear on Sunday that on the burning ferry there were 478 people in total (422 passengers + 56 people crew ), now Italian authorities say that there were 458 in total on board and that 427 have been rescued and 23 are missing.
On the other hand, the Greek side claims, that 432 people have been rescued, while 36 are still missing.
The confusion prolongs the distress of families who have not contacted their beloved ones since Sunday morning or earlier.
Many survivors are sailing on board of three to four commercial ships that had rushed to the spot of the burning ferry. Other were airlifted to Italian ports with helicopters.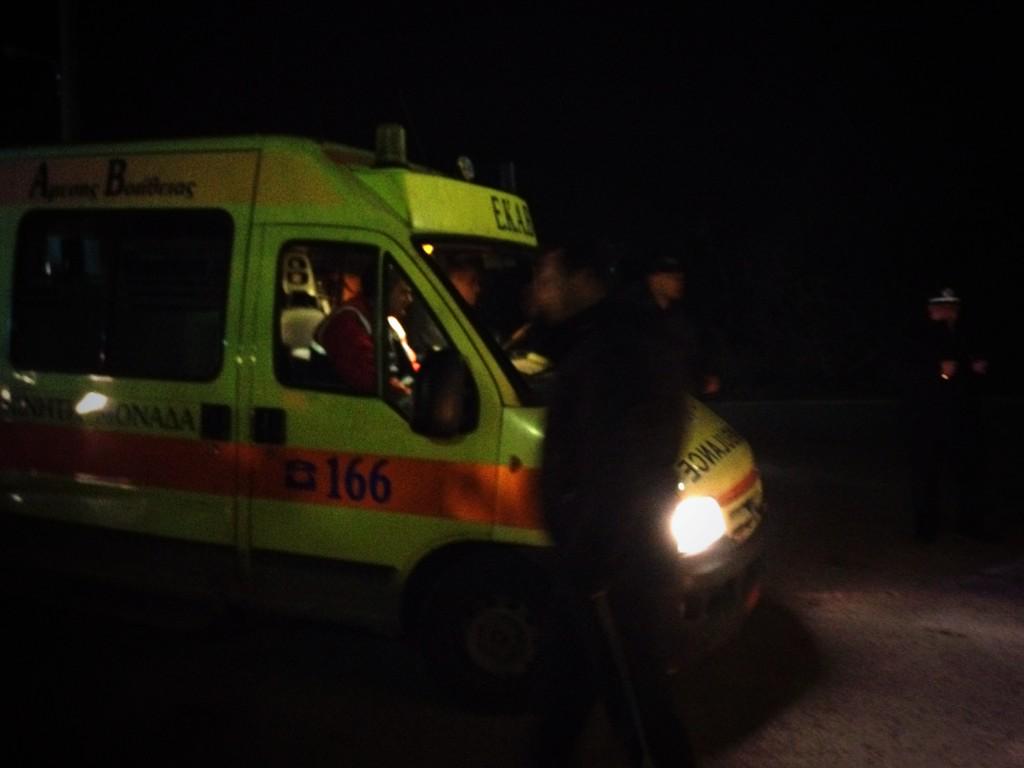 Military helicopters C-130 carrying

40 Greeks and 3 foreign nationals

rescued from the ferry fire landed in Elefsina military air base approximately at 10 pm. Many relatives of survivors went to Elefsina to either welcome their beloved ones or seek information about their relatives who were on board of the burning ferry.
Ferry Cruise Europa arrived at the port of Igoumenista tonight, carrying 69 survivors. 35 Greeks, 4 French and 7 Turkish nationals disembarked at the port and were taken to local hospitals. The ferry with 23 more survivors is to continue to Patras port.
Tuesday, December 30th 2014
10 pm
Death toll has risen to 13.
Still 23-40 people missing. 32 Greeks have not contacted their families.
236 Greeks have been reportedly rescued.
There is is confusion between Greek and Italian authorities concerning the total number of passengers and survivors.
 Check occasionally for UPDATES by Refreshing Page
Thank you for reading KeepTalkingGreece.com