A victory for a labor injustice. Exactly two years to the date of the over-night death of Greece's public broadcaster in the name of austerity and  mass lay-offs, ERT went back On Air on Thursday morning. The revived ERT started with the national anthem and a news program at 6 o' clock in the morning. Like in the good old times…
Video: First program of revived ERT
The return of the ERT was one of the top priorities of Prime Minister Alexis Tsipras's promises before and after the elections.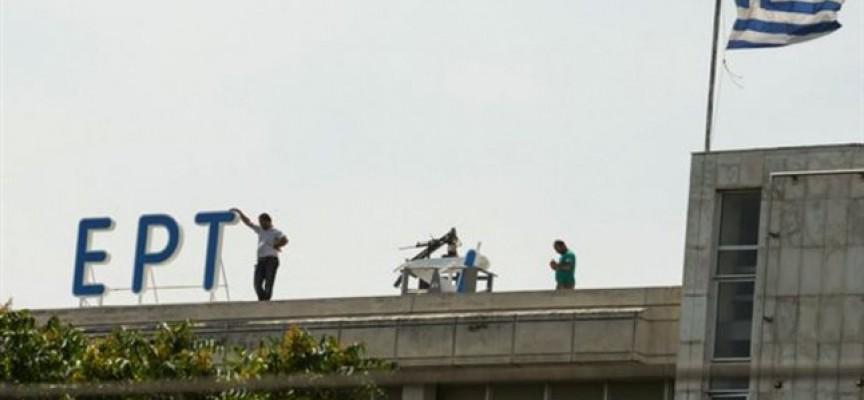 On June 11th 2013, the ERT lights suddenly went out due to an unexpected decision by Nea Dimokratia, PASOK and Democratic Left coalition government. The Samaras' coalition had to fulfill the Troika's demands dictating among others mass lay-offs in the public sector. The ERT personnel were an easy target for the government, to add 2,000 lay-offs on this obligation papers to the Troika. With just one strike, more than 2,000 people became jobless.
The over-night laid-off personnel occupied the ERT premises, other staff continued to broadcast a opposition program from the ERT radio premises in Thessaloniki. One fine morning, the Samaras' government sent riot police squads to empty the ERT Headquarters from the occupiers.
ETRt personnel that sought justice for the over-night lay-offs turned to justice and the courts ruled that they had to be rehired.
"A heaven of waste"? Really?
The act to literally exterminate the Greek Public Broadcaster since 1938 triggered a wave of outrage among the public and of course, the fired employees. The government tried to justified its radical decision with "ERT was a heaven of waste", "a center for corruption and cronyism and nepotism", "ERT had huge budget and thus financial loses" and other non convincing and inexcusable excuses when everybody in Greece knew that both PASOK and Nea Dimokratia were pushing their own party supporters to the job-security at the public broadcaster.
Not that all ERT staff was hired due to political criteria, of course. There were first class journalists and other personnel, but the former Public Broadcaster was also famous for paying "golden contracts to golden boys and girls."
Later reports showed that the ERT had in fact gains and not losses, and the whole system was funded by the people's subscription of a €4.25- fee per month imposed to electricity bills.
The fee for NERIT was first 3 euro per month and is now 5, I think.
From ERT to DT to NERIT to ERT
Anyway, Greece remained without public broadcaster and radio for a couple of months, then the government decided to establish a transition broadcaster DT (Public television). Money was spent for the new official logo and other bureaucratic issues, personnel was hired with short-term contracts.
Then the establishment of a leaner broadcaster NERIT followed with new logos, new expenses, new staff hiring. Some of them were former ERT employees, some were picked up with some questionable criteria. For example, a university graduate with PhD in Whatever-Science would meet more criteria and be higher on the hiring list than a journalist with 20 years of television or radio experience.
On Thursday morning, the new ERT went on air with a heavy load: the rehired former ERT-personnel and the NERIT personnel. And the government has to solve this issue, somehow…
It is certainly a tough – if not 'impossible' – decision for a left-wing government to send to unemployment people when one in four Greeks is out of work, when the number of jobless in the media sector is estimated to be more than 4,000 journalists with this number referring only to Journalists' Association members, when a lot of young and old journalists struggle to make a living for some 500 euro a month working 10-12 hours per day for websites, mostly without labor rights, and many workers have to wait for several months to get paid.
The government's intention to ask private television stations broadcasting nationwide to pay for their frequencies, have the television station owners go angry and threaten with mass lay-offs.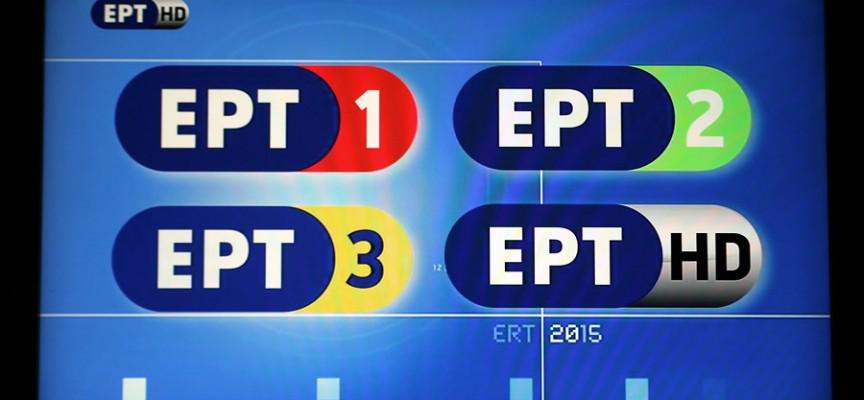 Opposition criticizes "ERT to be a SYRIZA' propaganda tool"
The new ERT came under the fire of the Greek opposition but for the wrong reasons. ND criticized that the new "ERT would be a propaganda tool for SYRIZA,", claiming that "ERT is a government broadcaster without objective information." As if it was not a propaganda tool both for PASOK and Nea Dimokratia governments.  Hardly any Greek who had happened to have switched to ERT or DT or NERIT news program can forget that the statements by previous government's officials would absorb almost half of the one hour prime time news program. In the same length wave, there was no 'objective and neutral information in the hard times of signing Memorandums of Understanding and imposing non-stop austerity measures.
And here I have to stress that under the SYRIZA-Independent Greeks coalition government, both NERIT and the semi-official Athens News Agency have started to bring in more balanced news and opinions that Greeks were eager to listen to. That is a more thorough information than the one being promoted by the private television channels, endlessly devoted to pro-austerity for the last 5 years.
This morning the ERT opened its news program with a topic considered as a No-No by the mainstream mass media: the EU-funded Voucher programs for jobless and the delays in their payments.
Blame it to anti-austerity SYRIZA, blame it to whatever you want. Prime Time News commentators at NERIT/ERT give a more thorough perspective about the Troika/Institutions – Greece negotiations and Pro-contra measures than the "Yes to austerity" monotony and the permanent scare-mongering promoted by the private television channels.
More information on ERT shutdown here.