A powerful explosion shook the area around Victoria square in downtown Athens  short after 9 o' clock on Thursday morning and left behind one women dead and 6ive people injured – one of them in serious condition.
The explosion occurred in the basement of a fast food restaurant while some 20 customers and unknown number of personnel were inside.
Video: the first moments after the explosion
Several vehicles of the fire brigades rushed to the point, evacuated people and managed to extinguish the fire.
Paramedics gave first aid to injured, ambulances transferred them to nearby hospitals.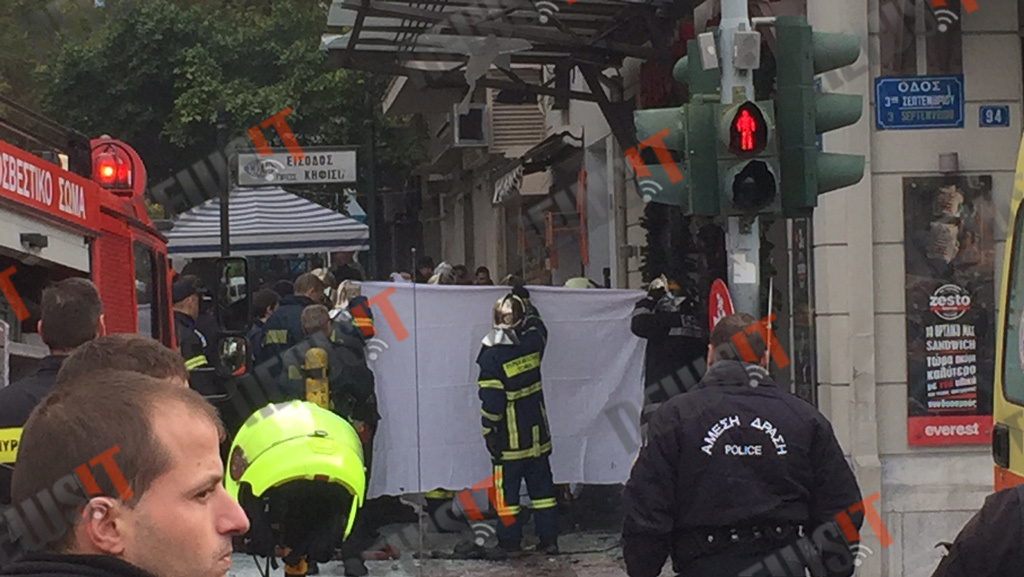 Initially the media reported of one missing person.
When the fire was extinguished, the firemen found the body of a woman in the basement area, where the kitchen, the accounting office and the toilets were located.
It is still not clear, whether the dead, a woman in her early 40s, was an employee of the fast food restaurant or from a business next door, as the basement has been totally destroyed, so the operation chief of the fire brigades.
Damaged were also nearby shops, parked cars and motorcycles.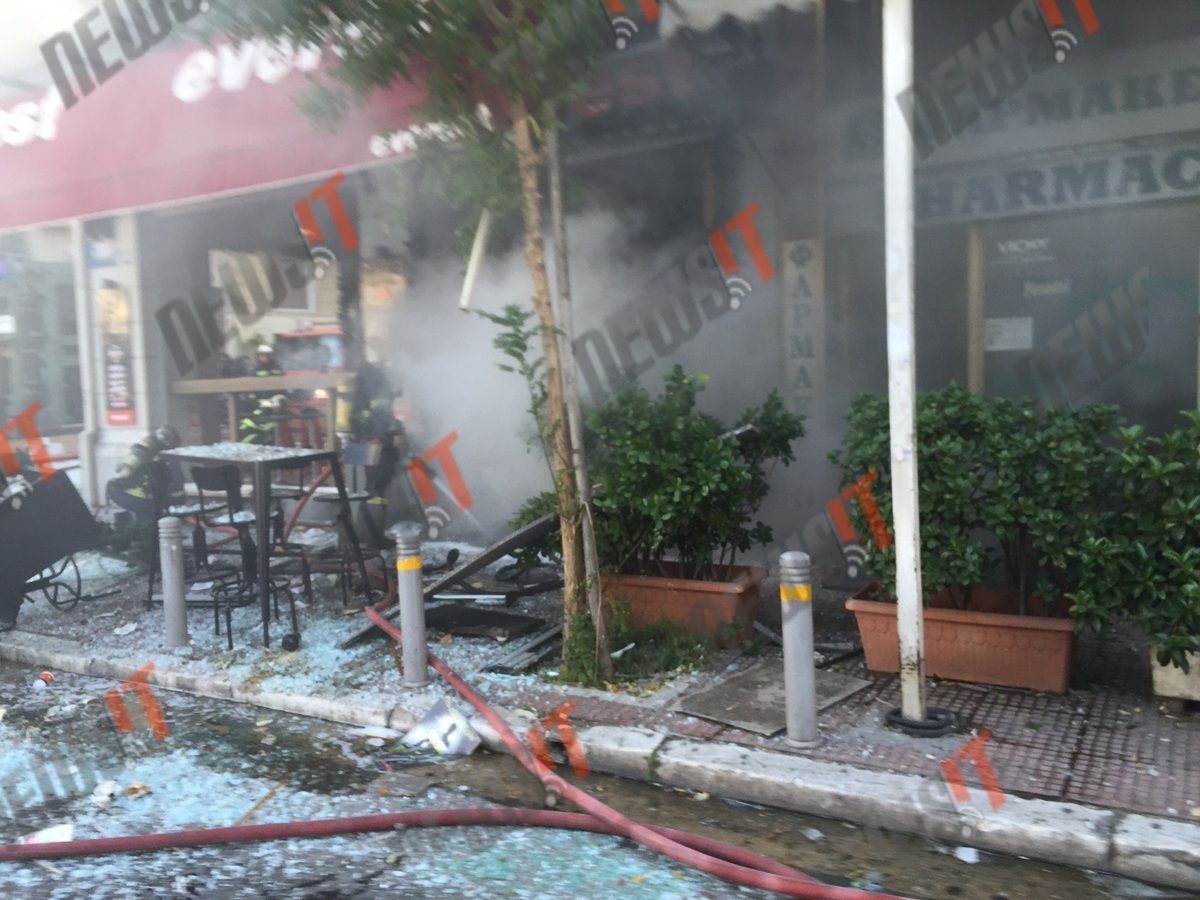 Eye witnesses, customers who were sitting outside, reported of  "a strong wind, like a came from inside the restraint" then one explosion; some spoke of two explosions occurring one after the other.
People started running in panic, some were bleeding, many fell down screaming.
A customer said that he was inside the cafe when "the explosion threw us out"
Some went to nearby pharmacies to receive first aid.
The reason for the explosion has not been clear yet. Greek media initially reported of  a "propane gas bottle that exploded", later of "works being conducted in the natural gas network." However, it looks as if the fast food restaurant had had the gas supply cut since last summer.
According to latest information, one of the injured, a man was conducting some technical work in the basement. He is said to be seriously injured.
Investigation continues.
UPDATE 2. Dec
Media reported that the cause of the explosion was most probably leak of Freon, a cooling agent for refrigerators, during maintenance works.
sources: skai tv, ert tv, ant1 tv, newsit.gr etc