After long delays and set backs, public transport means in Athens finally are ready to introduce new system of tickets for commuters, the smart cards and smart tickets. The new system goes into effect on 1. October 2017. However, the use of old paper tickets and some monthly cards are still possible as the new smart tickets (ATH.ENA TICKET) cannot be currently charged with reduced prices (commuters over 65, students etc) or are not available at all.
Smart Tickets
The smart ATH.ENA TICKET is not a ticket that can be used only for one route of 90 minutes. It can be charged again and again at the ticket sales points or at automatic machines and can be used until it is worn out.
Tickets can be purchased at all Metro and ISAP stations with ticket selling points, at two tram stations (Syntagma, Agia Foteini), at OSY stations (Airport, Othonos str. Syntagma).
But also at the automates set at all Tram, ISAP and Metro stations. A full list published from OASA is here (in Greek)
The ticket has to be validated in the public transport means or at the special devices in train stations.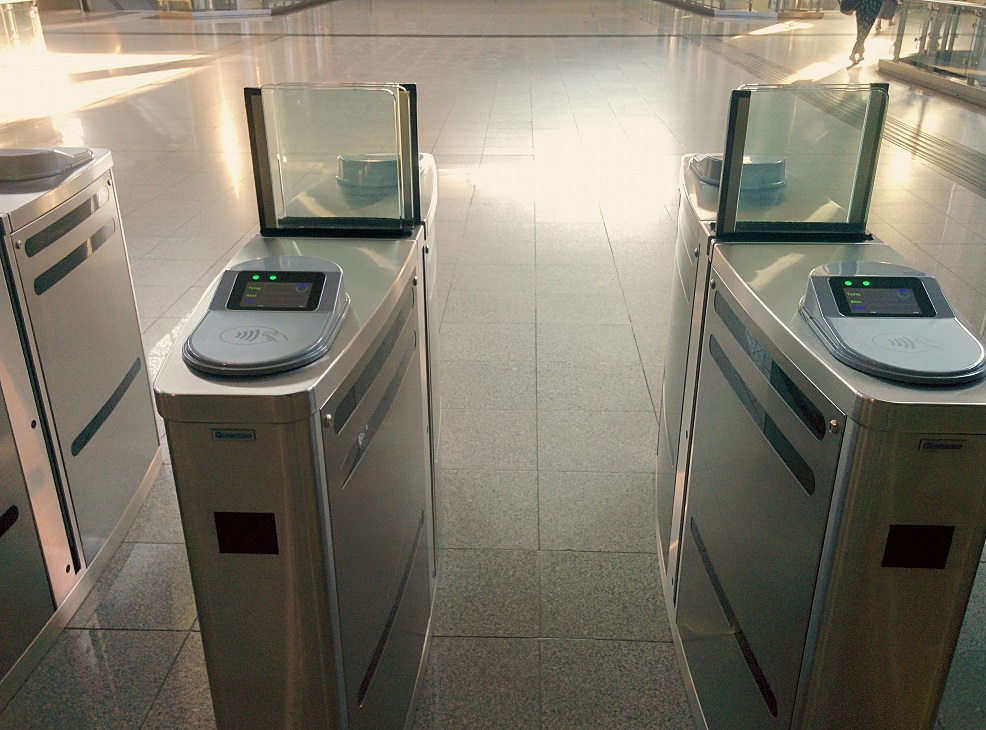 Just bring the ticket in contact with the device.
Smart Card
Smart Cards can be purchased at sales points at eleven metro stations and at two tram station
For the purchase of a personalized smart card, commuters will need their ID card or passport, their social security member (AMKA/verification through official document) and a picture. They are permanent and can be charged any time.
Foreigners do not need AMKA.
Cards can be charged for 30 days (30 euro), 90, 180 and 360 days.
They are valid not according to calendar month (as before) but form the first day they are used. Example: if  card is purchased on 12 Oct card and is first used on Oct 14 it can be used until Nov 13. More details here (in Greek)  – Foc rouse, you can ask when you issue a monthly card.
Non-personalized smart cards do not require pictures or other identification documents and are available for multifare purchase.
They include packages for :
5 tickets (€7)and 10 tickets + 1 for free (€14 ), an one-day unlimited pass(€4.50), a three-day unlimited pass (€9) or a five-day pass (€22).
Tickets and cars can be used for all buses (except those for/from the Athens Airport), Tram, Metro (not for/from Airport), Trolley buses, urban train ISAP and Proastiakos for Piraeus -SKA and Koropi-Magoula.
The ticket charging automat machines have instructions apart from Greek also in six foreign languages including English, German, French, Italian, Arabic and Russian.
KTG has understood that the purchase of one single ticket will not be possible. However the one-route ticket price remains at 1.40 euro and is valid for 90 minutes.
When I last checked five days ago, the purchase of smart tickets was not possible at the Tram stations yet.
I say to say an extra Thank You for the valuable and detailed information by AthensTransport.com
The whole system seems simply complicated and the public transport organizations have not initiated any single campaign to inform the public.
Meanwhile, ticket and cards issuers have complained that the system does not function as it should and they have closed the ticket selling point at Kallithea station of ISAP. They demand an extra allowance for "unhealthy work" and it was decided with a ministerial decision in 2013.
PS I can see grannies and grandpas watching the buses and the trams just passing by…
Good luck.