Santa does not bring presents only to humans. In Irakleio on the island of Crete, he entered the local aquarium and brought presents also to fish!
Santa's sleight is not being pulled by reindeer but by sea horses.
You can meet diver Santa in CRETAquarium until 6th January 2018 –
Santa normally appears dives into the Aquarium between 12 o' clock noon and 1 o' clock.
He is part of several events organized by the Hellenic Center for Maritime Research (CRETAquarium) in Gournes by Irakleio.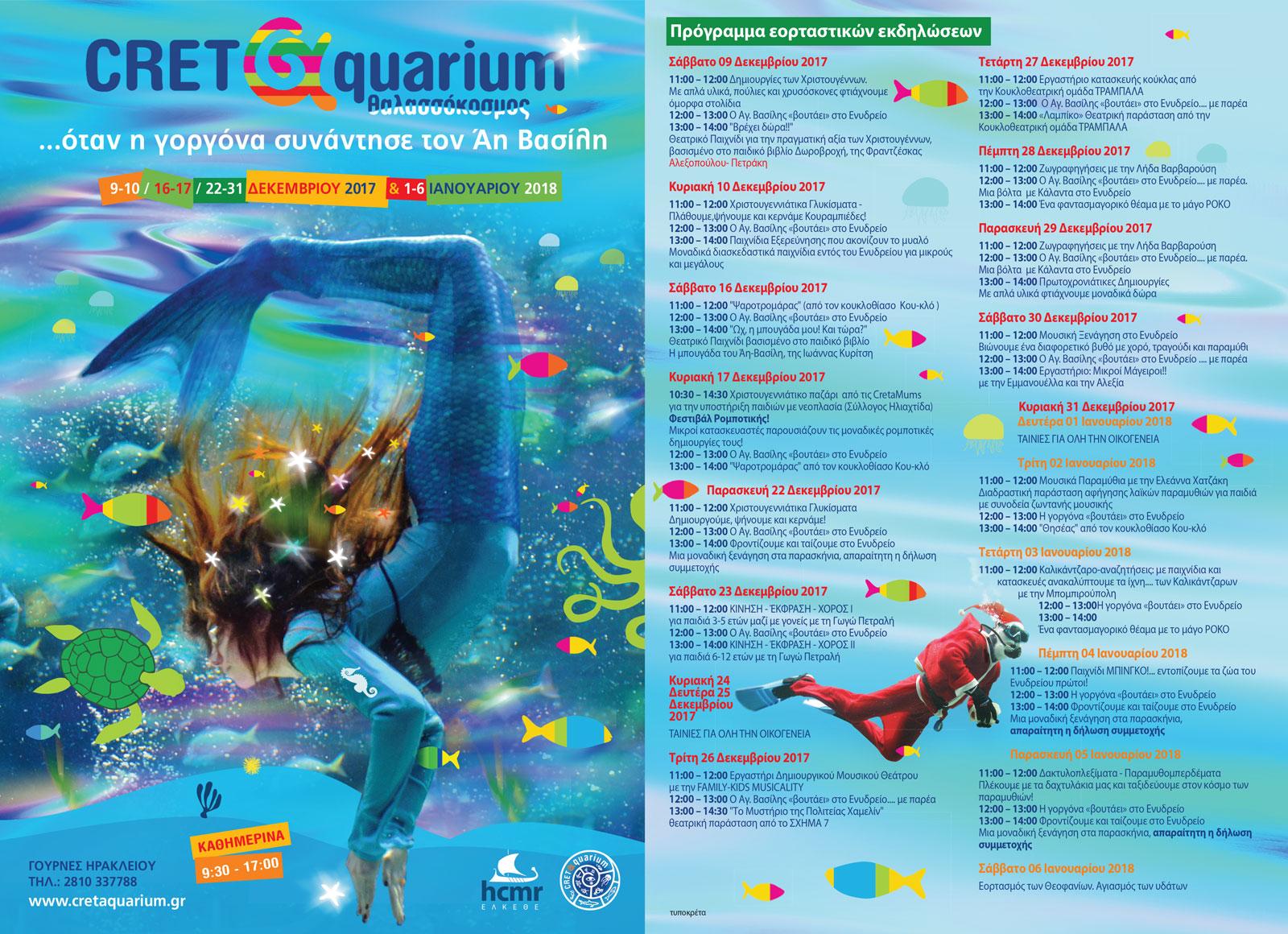 For more information click here CRETAquarium (in Greek)
Enjoy!