Thousands of Greeks have flocked from many regions to the country's second biggest city, Thessaloniki, to join their voices against the use to term "Macedonia" by the Former Yugoslav Republic of Macedonia.
Not only people from the area attend the rally but also more than 500 buses were hired to trasnfer protesters from Athens and other cities.
Protesters in front of the monument of Alexander the Great
Organizers had hoped that at least 30,000 people would join the protest, however now they speak of 100,000 demonstrators – or even more.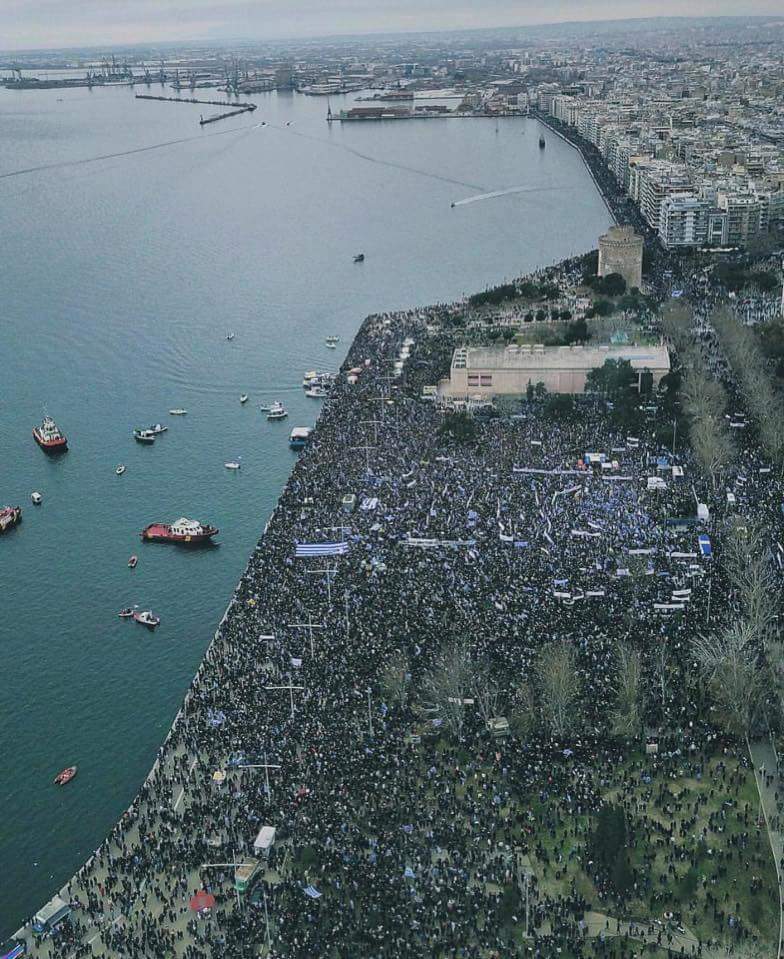 Lawmakers from opposition parties New Democracy and Centrists' Union but also from Tsipras' junior coalition partner Independent Greeks reportedly attend the rally.
Live stream
Although the leadership of the Church of Greece had said that it does not support the  protest, Bishop of  Thessaloniki, Anthimos, was the first among dignitaries to arrive at the rally.
Anthimos described the rally as "confession of the national faith" and underlined "Macedonia is Greece and Greece is Macedonia."
Protesters chant slogans like "Hellas – Hellas – Macedonia", "No to double name – No to new treason."
Many are holding Greek flags and banners with Macedonian symbols.
Some are dressed in traditional uniforms, and some ancient Greek warriors uniforms or weird costumes.
.
Joining the protest on horse.
Among the key speakers are journalists and a former Chief of Greek General Staff.
Some speaker was cheered when he urged the crowd to never vote for "any politician that surrenders Macedonia to the Slavs of Skopje."
More than 1,000 policemen are deployed to hinder clashes between protesters and opponents.
The rally started at 2 p.m. local time.
According to police, some 90,000 people participated in the rally and 284 buses brought protesters form other regions to Thessaloniki.
More on the issue and the Greek-FYROM negotiations here.