The bright side of royal life: Prince Charles and wife Camilla enjoyed relaxed moments among the commoners in downtown Athens on Thursday morning, the second day of the official visit to Greece. Traditional sesame ring 'koulouri', donuts, a flower bouquet and cold coffee without plastic straw. Wearing cuff links with the Greek flag, Prince Charles and wife Camilla strolled through Ermou street in downtown Athens
After visiting the 11th century church of Kapnikarea in Athens' top commercial street Ermou, the Prince of Wales and the Duchess of Cornwall  walked in the area, enjoying Greek sunny moments and delicacies.
The Prince bought a traditional sesame bread ring, koulouri, while the Duchess expressed the wish for a doughnut.
A pastry shop nearby had arranged a stand with traditional freshly baked donuts, Loukoumades.
Although there was a rich assortment, loukoumades with chocolate, loukoumades with this, and that , the royal couple preferred it simple and tasted the traditional version with honey and cinnamon.
The royal couple sat down at a cafe to enjoy a refreshment. They ordered hot traditional Greek coffee as well as cold freddo cappuccino. Plastic straw? No, thanks, I am an ecologist Prince Charles reportedly said. The Prince is known for his sensitivity towards environmental issues, while the UK plans to ban all plastic straws.
Passing by a flower shop, he picked up a flower bouquet for his wife.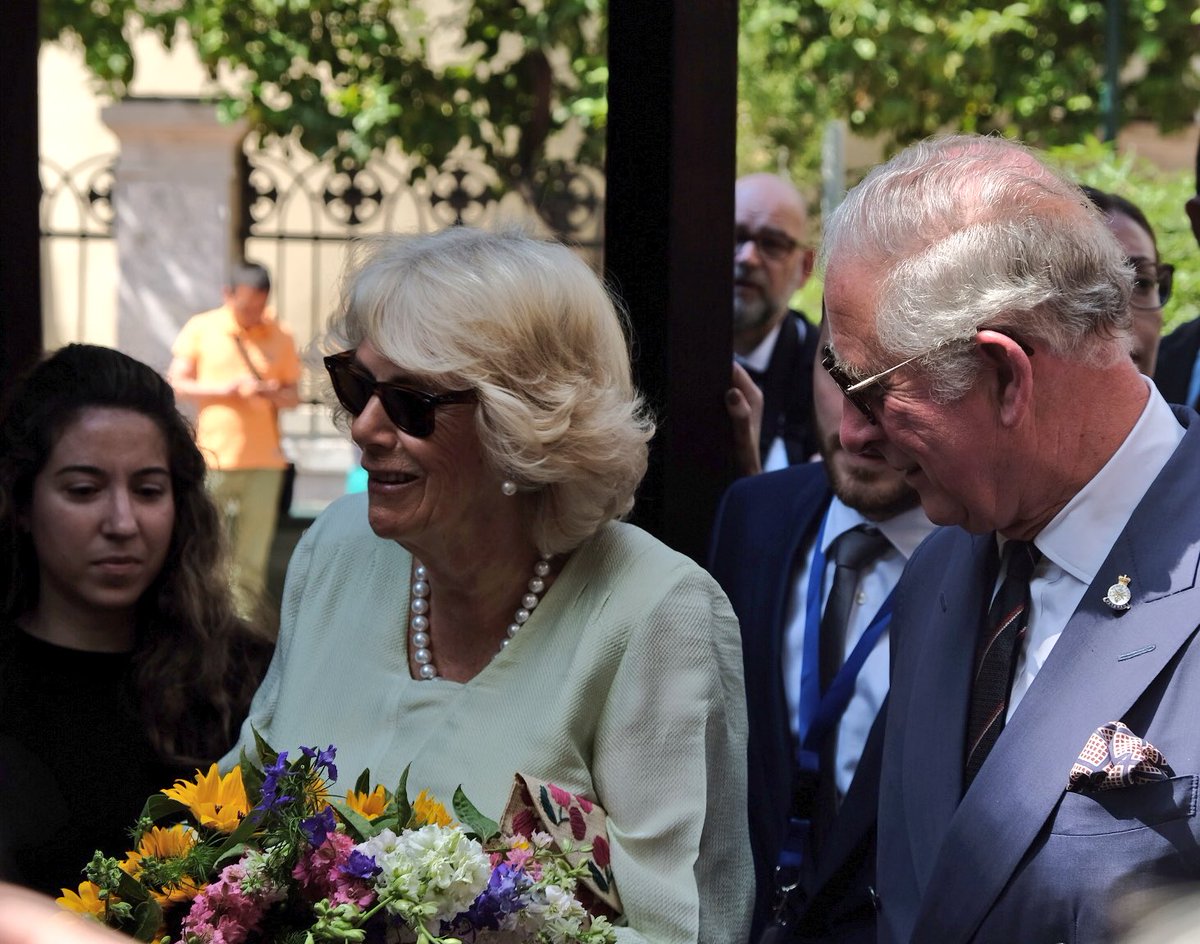 The couple shook hands with locals, passersby, shop owners and workers.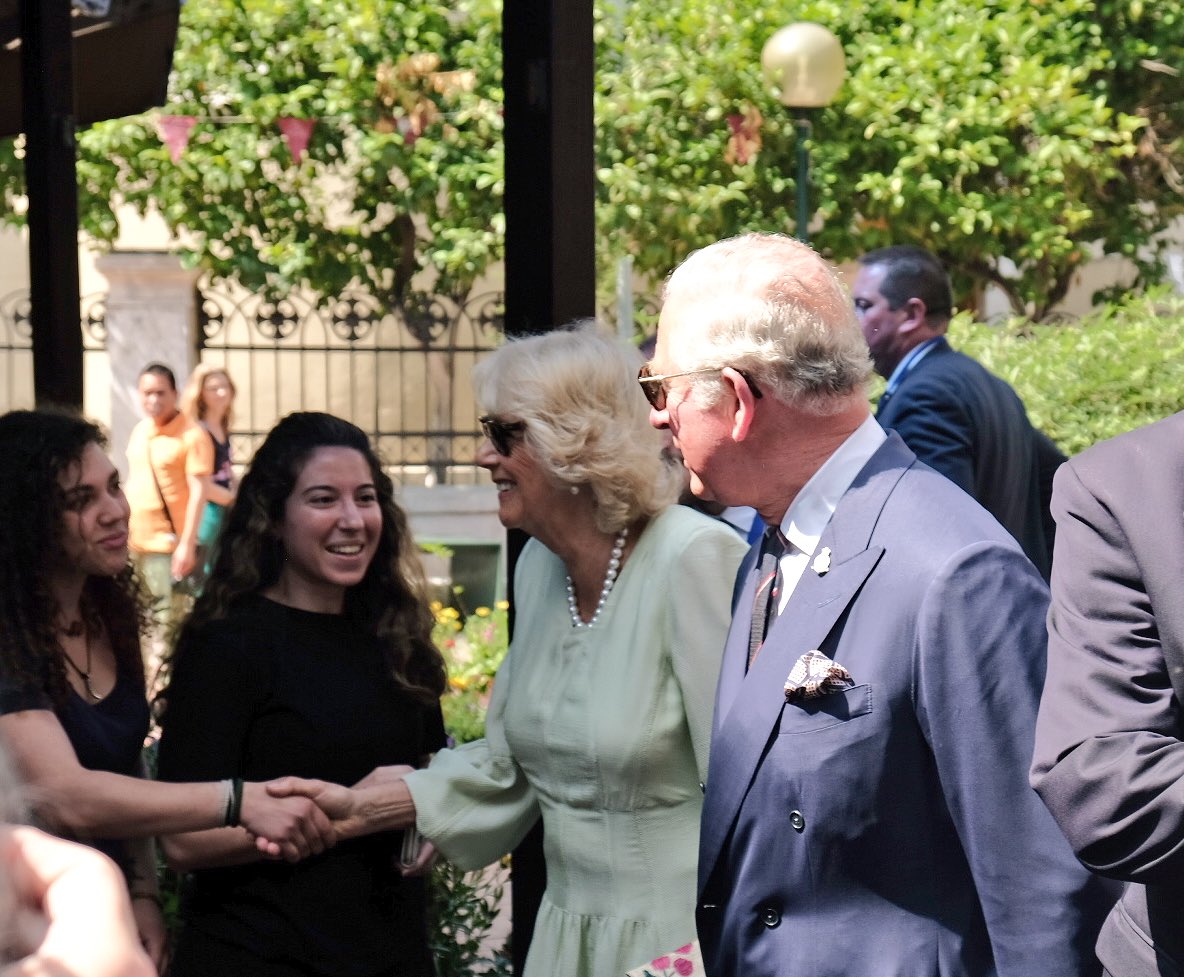 Some locals reportedly shouted "We love you!"
Nice surprise! The Prince wore cuff links with the Greek flag.
Video: The Royal Couple in downtown Athens.
Of course, some media wanted to know whether the British royals paid for the delicacies and the flowers. The koulouri seller politely avoided the relevant question just saying the koulouri cost 50 cents and the doughnut one euro, and that the Prince asked him how many he sells per day.
Greeks are famous for their hospitality. Who would charge a Prince for a koulouri, a doughnut, a flower bouquet and a couple of coffees?