An earthquake measuring 5.4 R stroke the island of Rhodes and surrounding areas at 4:30 Thursday afternoon, January 24th 2019.
Please, note that several seismologic institutes give different magnitude from 5R to 5.5R. The Greek Geo-dynamic Institute gives the magnitude with 5.4R.
The epicenter of the tremor was in the sea area, 59 km south-west of Rhodes. it focal depth was at 10 km.
The tremor was felt in all the islands of the Dodecanese as well as in the broader area of the East Mediterranean Sea like in Turkey and Cyprus.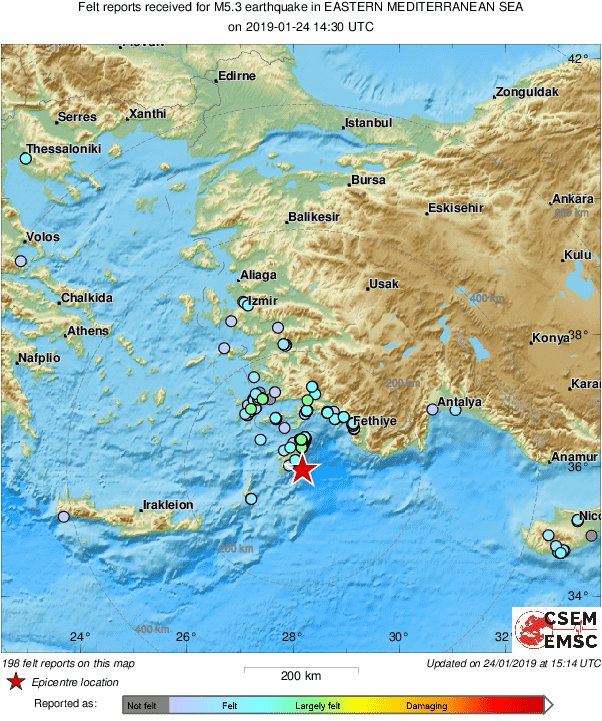 Eyewitnesses said that the tremor was "powerful but of short duration."
There are no reports about injuries or material damage.
It was the third earthquake in the area in the last few days. Tuesday night, an earthquake measuring 4.6 R had stroke the island.
Greek seismologists are reassuring and stress that earthquakes of such magnitude help defuse energy and eliminate the possibility of a major earthquake.