Greece's National Meteorological Service (EMY) issued a Red Alert weather warning over a prolonged heatwave forecast to hit the country with temperatures reaching up to 44 degrees Celsius in the shade. Some meteorologists speak of even up to  45° C locally.
According to the EMY, masses of warm air are moving towards Greece from North Africa will cause a significant rise in temperature from Tuesday, July 27, 2021. The heatwave is forecast to last for a week, until Tuesday, August 3. Its peak is expected from July  29 until August 3.
EMY forecast
Tuesday, July 27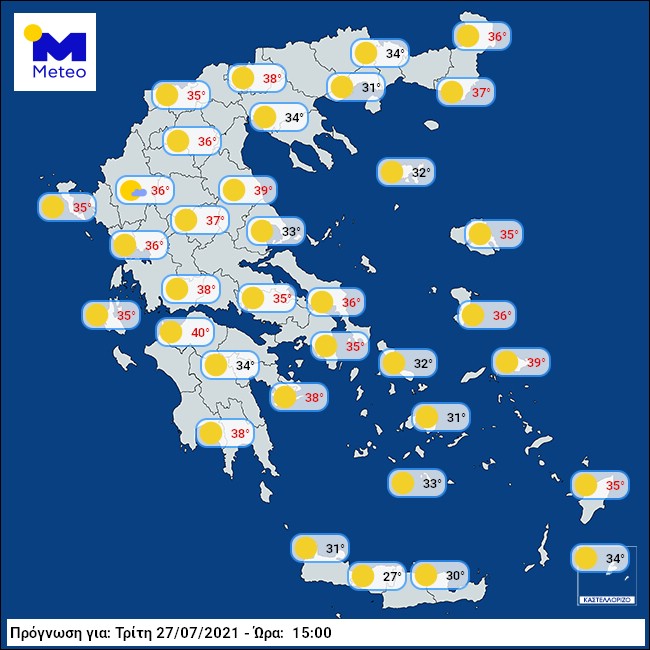 Temperatures will be particularly high in the west, center and north of the country, with highest temperatures expected in the inland parts of Epirus and Thessaly up to 39-40 degrees Celsius and in central Macedonia up to 38-39 C.
The Ionian Islands: up to 35-36 C.
Wednesday, July 28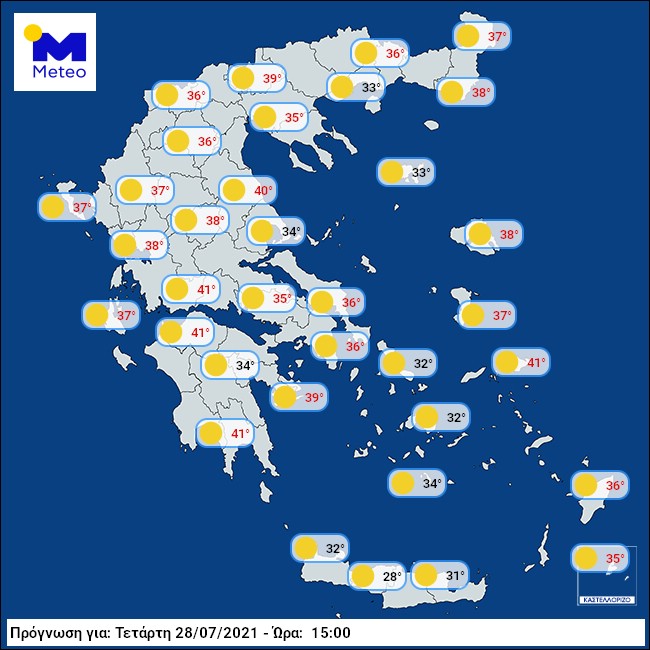 Affected from the heat wave will be most of the country. Temperatures up to 40-41C will in western Central Greece and Thessaly and up to 39-40C in Central Macedonia and the inland of Epirus.
Temperatures will reach up to 37C in the Ionian, eastern Aegean Sea and the Dodecanese islands.
The high temperatures will continue across the country reaching 41-42C in western Central Greece and Thessaly, and 40-41C in Central Macedonia and inland Epirus.
Temperatures on the Ionian Islands will range from 38-40C and 37-38 C in the eastern Aegean and the Dodecanese islands.
Friday-Tuesday, July 30 – August 3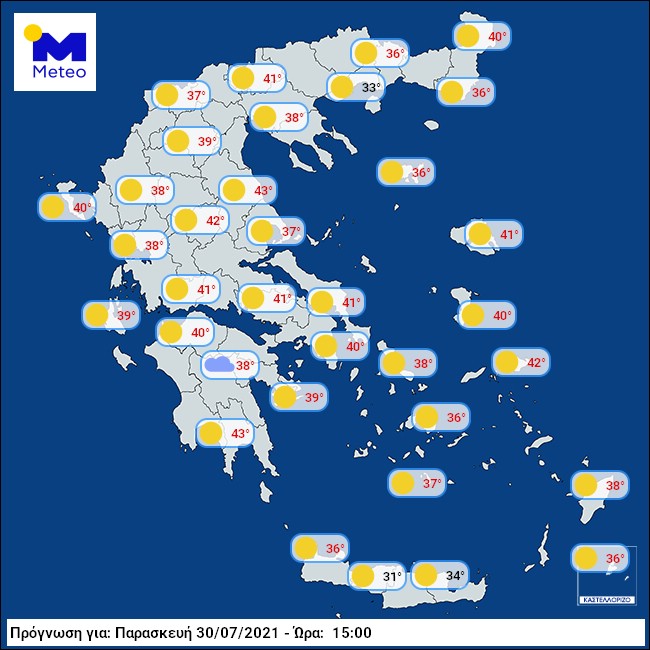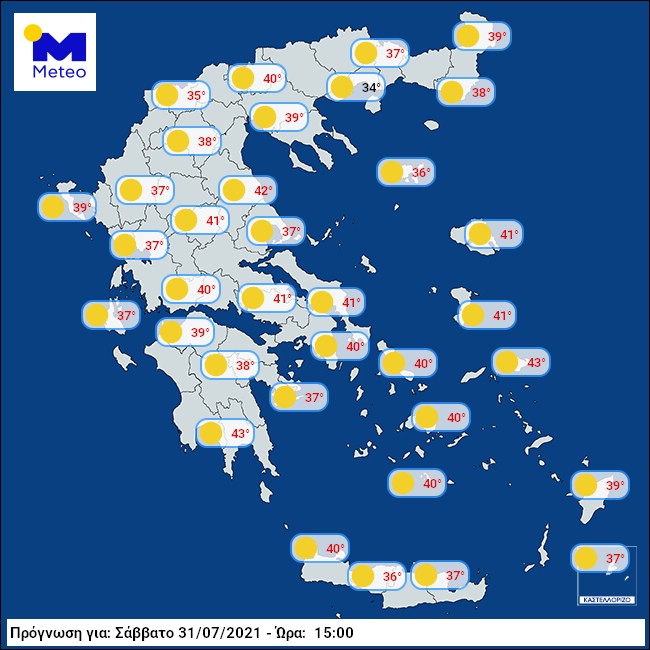 From Friday (30 July) until Tuesday (3 August) temperature will increase, with a maximum of 43C forecast in some mainland areas.
Overnight temperatures are expected to be at least 25-26 degrees Celsius.
Athens up to 41-42 C on Friday and Saturday, forecasts meteo.gr.
EMY notes that the Red ALERT warning may be updated if necessary.
It is the third heatwave this summer and this one will strike with unprecedented temperatures like it happened in 1987, media report.
PS Take all precautions especially if you belong to vulnerable groups, check with elderly neighbors and put bowls of fresh water for the strays.