Greece's National Meteorological Service (EMY) issued a new warning of a weather deterioration with strong rainfalls and thunderstorms accompanied locally by hail and powerful winds.
The phenomena will affect western, central and northern Greece on Sunday and Monday, October 10-11.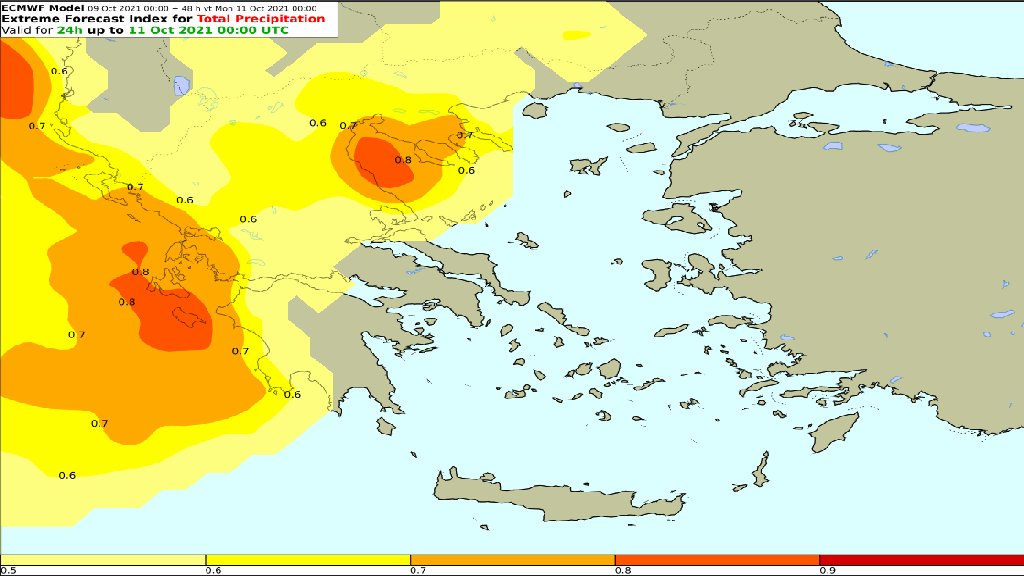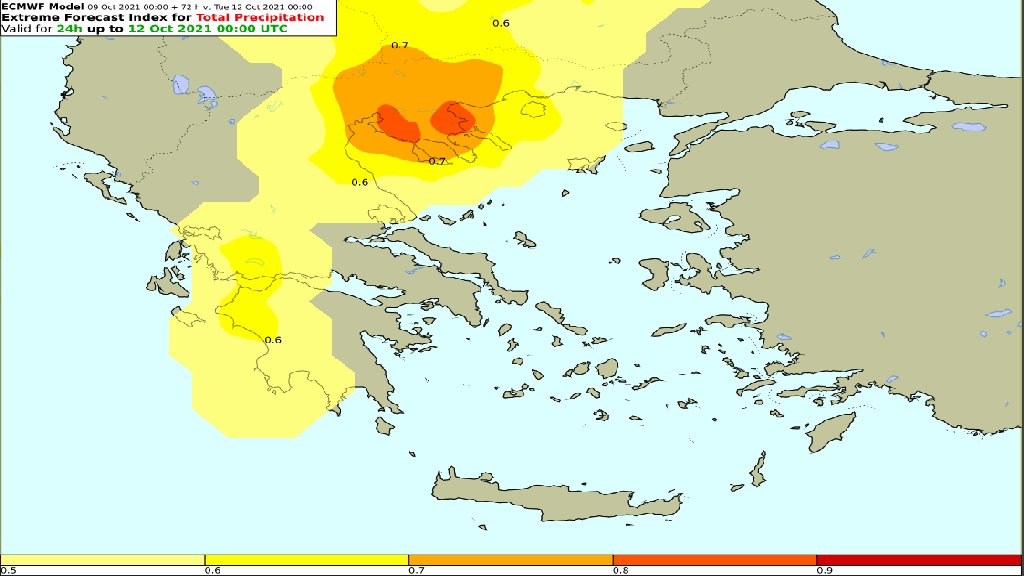 Wind up to 7-8 Beaufort in the Ionian Sea.
The weather phenomena are forecast to be especially intense on Sunday and affect also Athens and Attica and the areas in Evia that were heavily damaged by the forest fires in summer.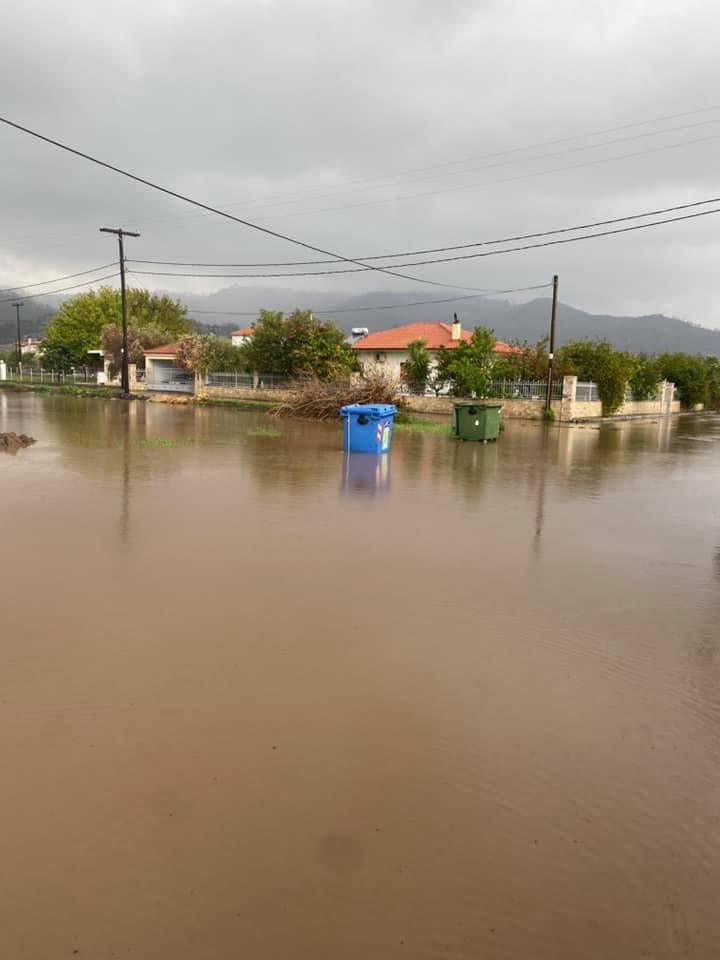 Significant rainfalls in northern Evia as well as in eastern Thessaly and the Sporades islands were recorded until Saturday afternoon, Oct 9. Pictures from Mantoudi-Limni-Agia Anna on Saturday, via @ThePressProject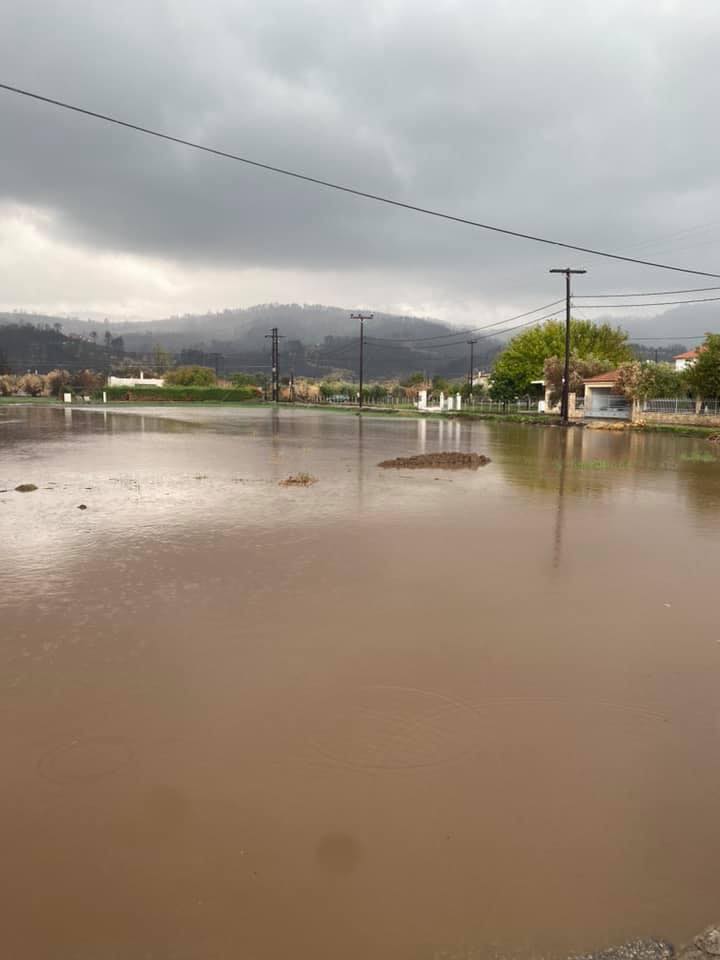 The bad weather front coming from the West will have a short break and the weather will deteriorate again in the middle of upcoming week.again, meteorologists have forecast.
Weather Warning Forecast Oct 10-11, 2021
Sunday, Oct 10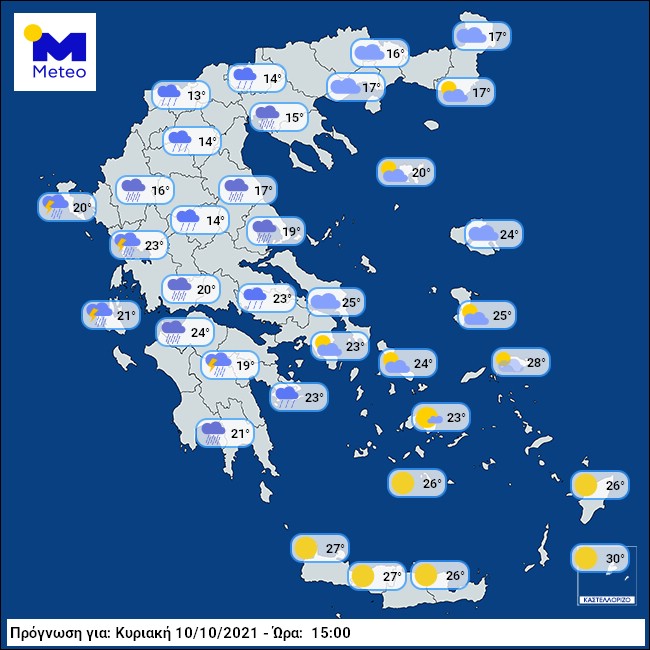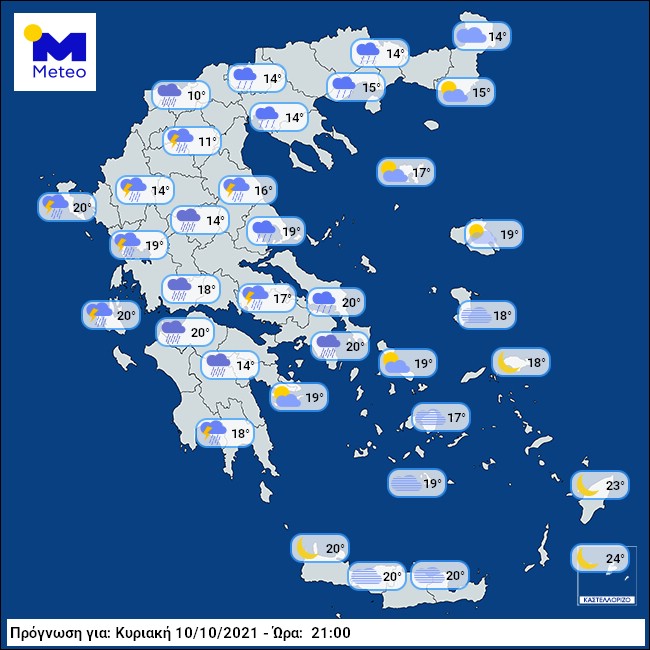 From noon hours: Ionian islands, Macedonia (mainly Central), eastern Thessaly and Sporades. Gradually also Epirus, western Sterea and western Peloponnese.
Monday, Oct 11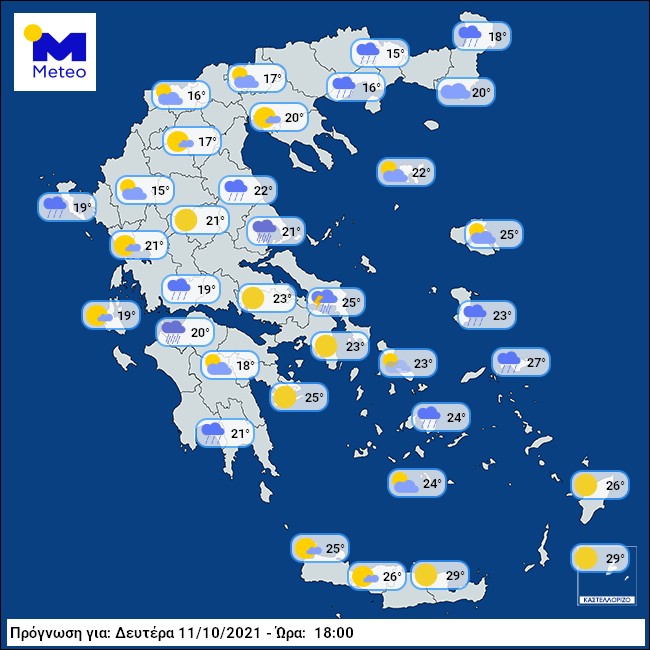 From the morning hours: in the above mentioned regions and will extend also to central Sterea and western Thessaly.
The phenomena will weaken by noon in the west and central Greece and by the afternoon also in Macedonia.
According to the latest forecasts, the weather will show a new deterioration in the middle of next week, EMY noted.
Forecast Oct 12-14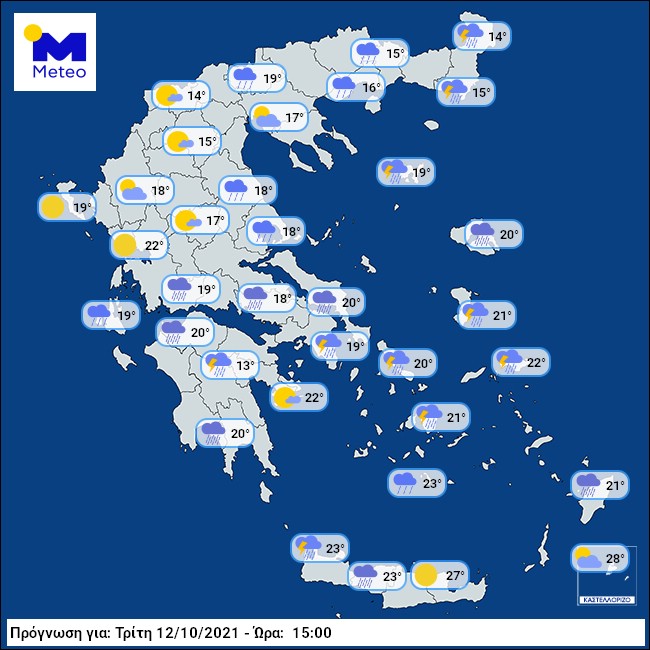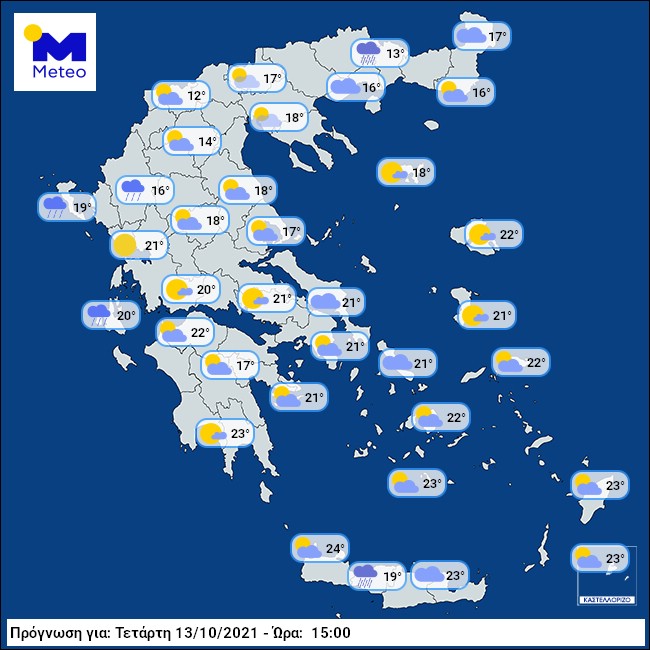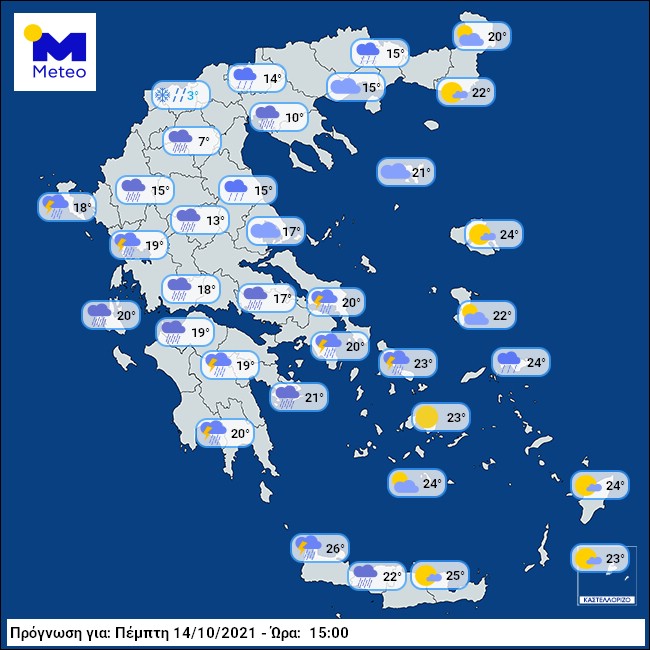 According to some meteorologists, the bad weather front is expected to last until upcoming Friday.