Greece's National Meteorological Service EMY issued a weather warning on upcoming bad weather front with main features the heavy rainstorms and stormy south winds forecast to reach 8 Beaufort.
According to the EMY weather warning, the bad weather from comes from the West and will move to the East, mainly in the North.
EMY's weather warning in details:
Heavy rainfalls and thunderstorms
Friday, Nov 26: from the early morning hours will affect the Ionian islands, gradually in Epirus, western Sterea, western Peloponnese, eastern Macedonia, Thrace and the north Aegean Sea.
The weather phenomena may be accompanied by hail, locally in western Greece.
They will gradually weaken in the West from the afternoon, while they will be limited to north-eastern Aegean and at night.
Saturday, Nov 27:  a new wave of bad weather with heavy rainfalls and thunderstorms will affect the Ionian islands, the western mainland in the afternoon as well as the northern and eastern Aegean and Thrace at night.
Stormy south winds
Stormy south winds will be blowing with intensity of 8 Beaufort in the open seas on Friday, Nov 26.
From noon on in the West and from evening in the East they will turn to west-south-west winds and will weaken.
According to the forecast data available so far, rainfalls and thunderstorms will continue also on Sunday and Monday, Nov 28-29, 201, with breaks in western Greece as well as in the north and eastern Aegean, the EMY weather warning notes.
Weather Forecast Map Nov 26-29, 2011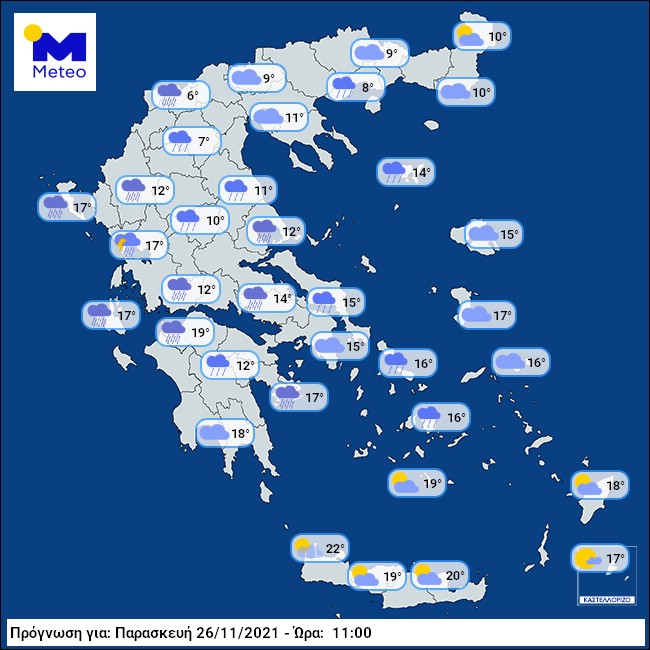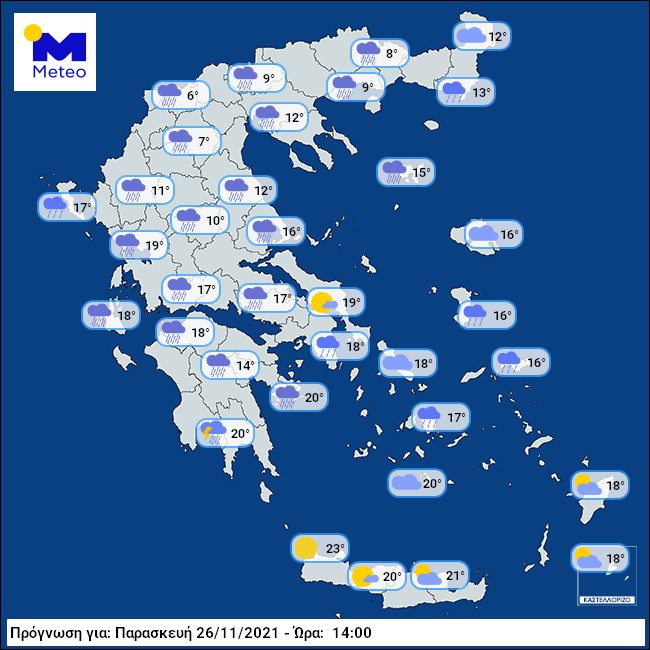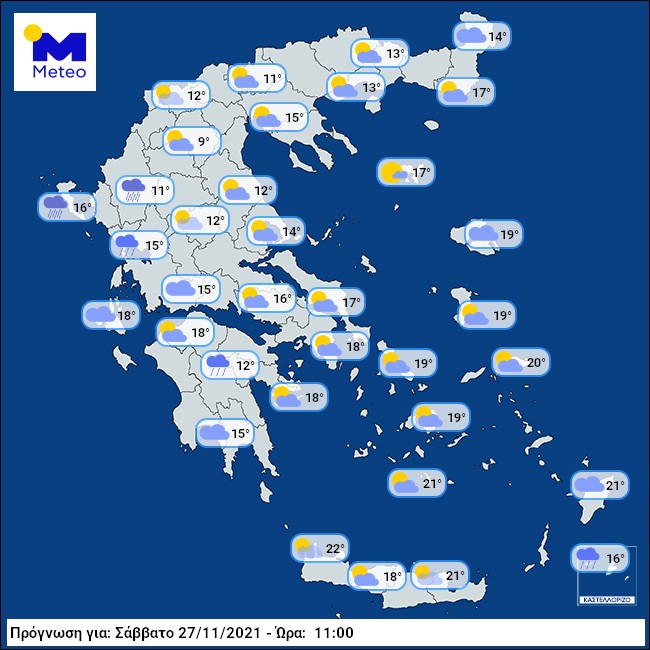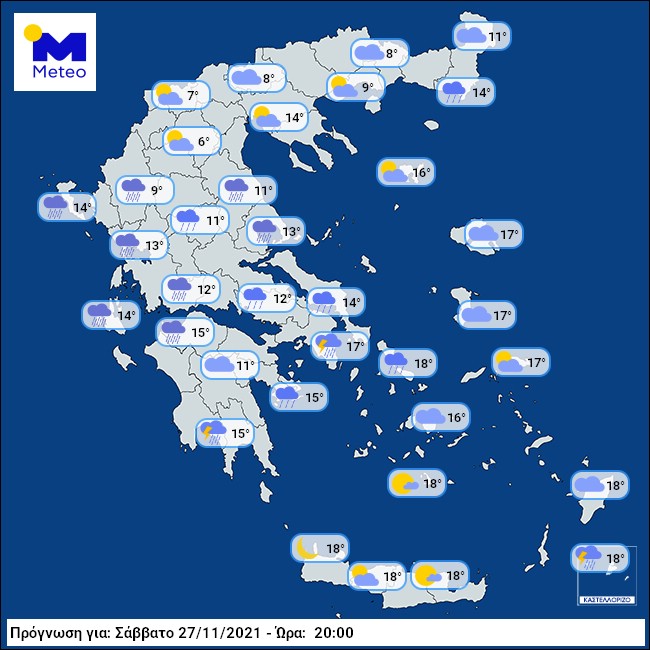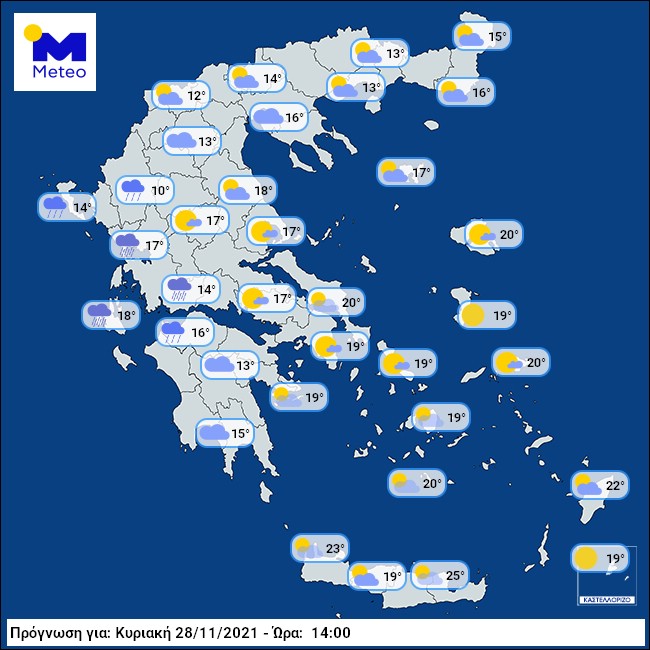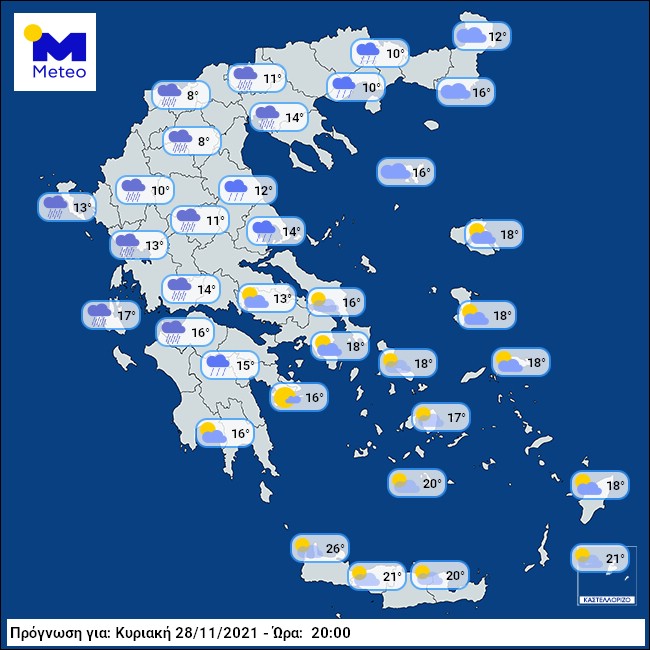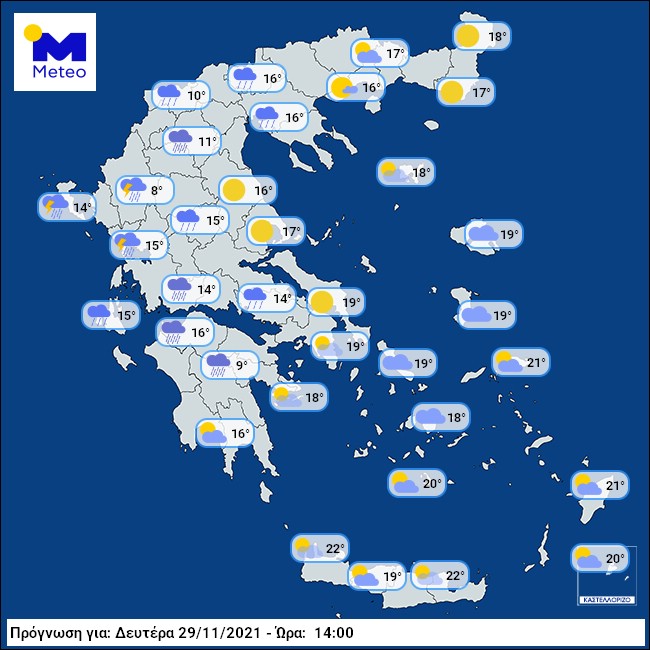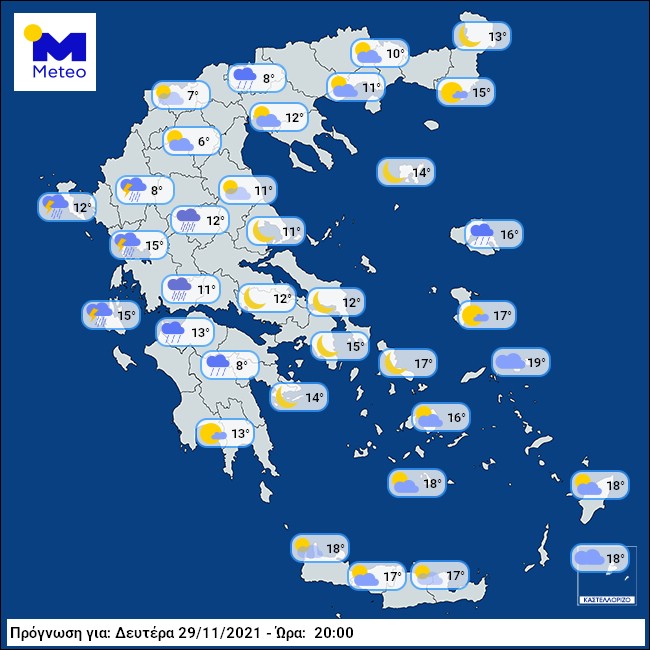 Additional source: meteo service