Greece' National Meteorological Service issued a warning of a bad weather front with main characteristics heavy rainfalls and thunderstorms and stormy winds.
Τhe bad weather front is coming from the West and will hit first the Ionian islands on Friday morning, December 3, while the phenomena including hail are forecast to be more intense with hail fall of big size from the afternoon between 2 p.m. and 8 p.m. in the evening as the meteo service of the National Observatory of Athens shows: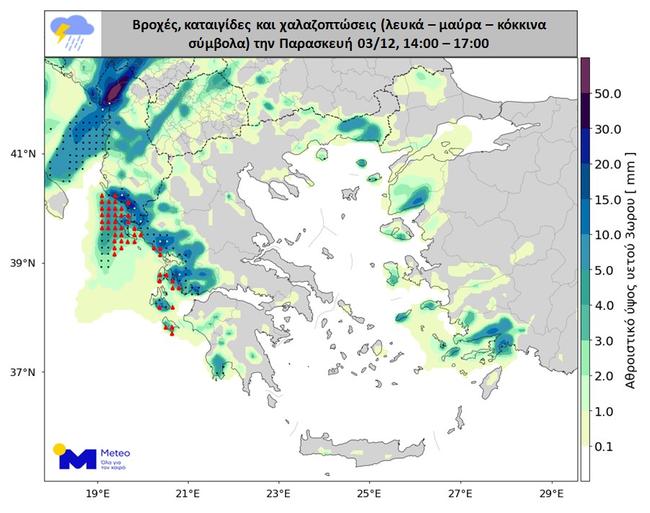 red dots: hail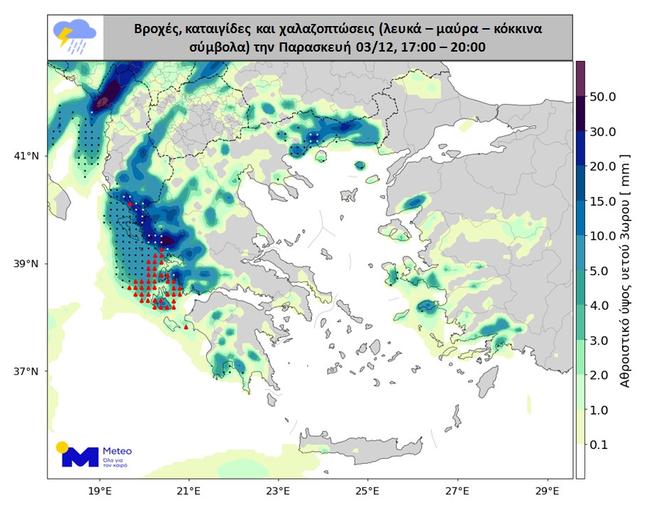 Weather Warning Analytically December 3-4, 2021
Heavy rainfalls and thunderstorms will affect
from early morning hours of Friday until Saturday noon: Ionian islands, western Sterea, western Peloponnese
from Friday afternoon until morning hours of Saturday: eastern Macedonia, Thrace and possibly temporarily also central Macedonia
from Friday afternoon until Saturday night: islands of the eastern Aegean Sea and the Dodecanese
from Friday night to Saturday night: the Cyclades and Crete
Stormy south winds will reach up to 8 Beaufort in the open seas – Ionian Sea and South of Crete – starting on Friday; they will gradually turn to north winds on Saturday and will weaken later.
Attica and Athens: Local rainfalls and sporadic storms in the evening hours of Friday; the phenomena will continue with intervals until noon hours of Saturday.
Forecast maps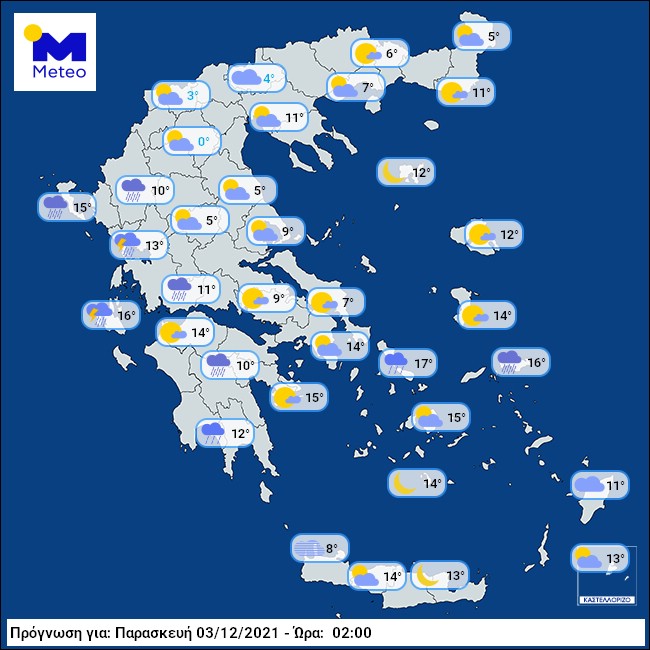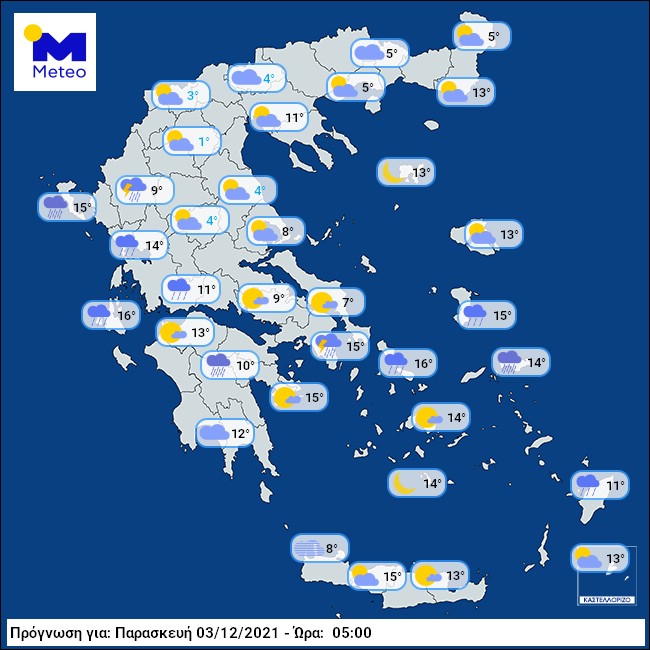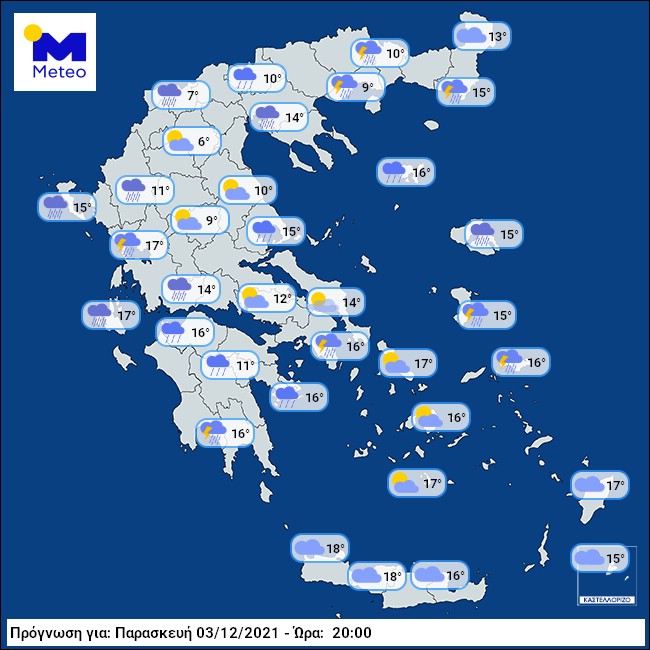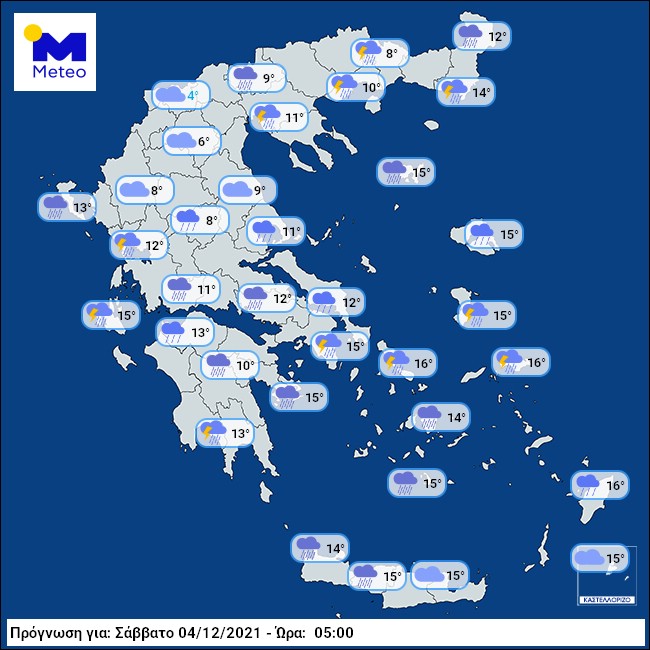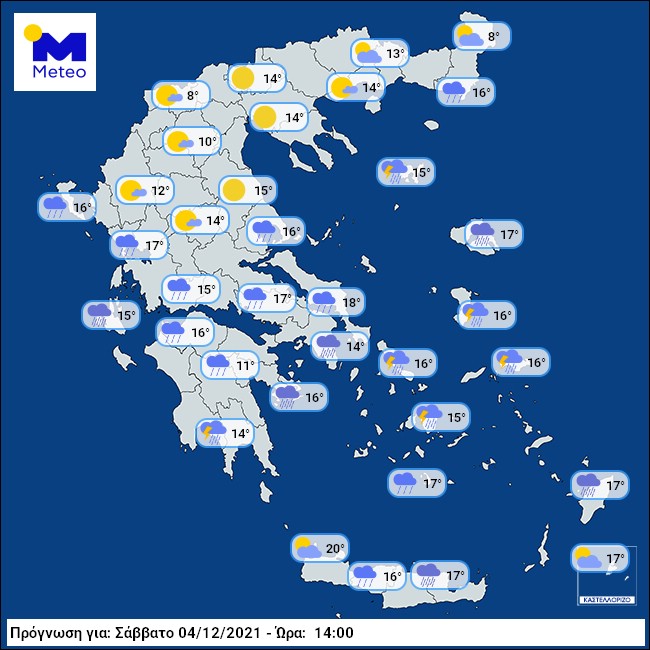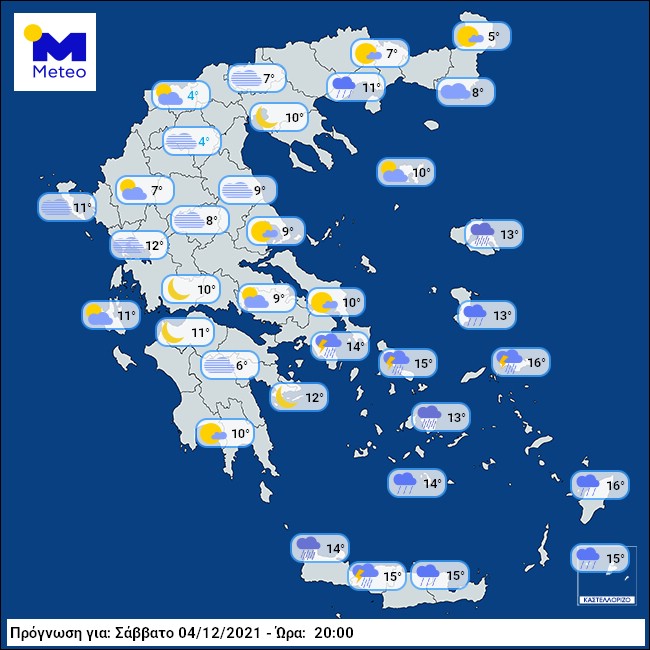 sources: EMY, meteo