Bad weather front Carmel has brought snow in Athens even at low altitudes of 300 meters. Carmel is pounding central and south Greece with snow, freezing temperatures and ice cold winds since Friday afternoon. Several villages on Evie without electricity.
At least six villages on the island of Evia, 50 km away from the Greek capital, are suffering power outage as the snow brought down a medium-voltage power pole, the mayor of Mandoudi/Agia anna, Giorgos Tsampourniotis, told local media
evima.gr
Video: Snow in central Greec
Meteorological services have issued a
weather warning (details here
) due to Carmel that is expected to affect also the island of Crete and Peloponnese.
In Attica, the snowfall is forecast to be to over 300 meters of altitude in the western and northern parts of the prefecture, while in the other areas there will be rainfall. In the northern suburbs there will be snowfall or sleet at an altitude of about 300 meters, with snowfall expected at over 400-500 meter.
Meteo Forecast snow & Rain Saturday night, Sunday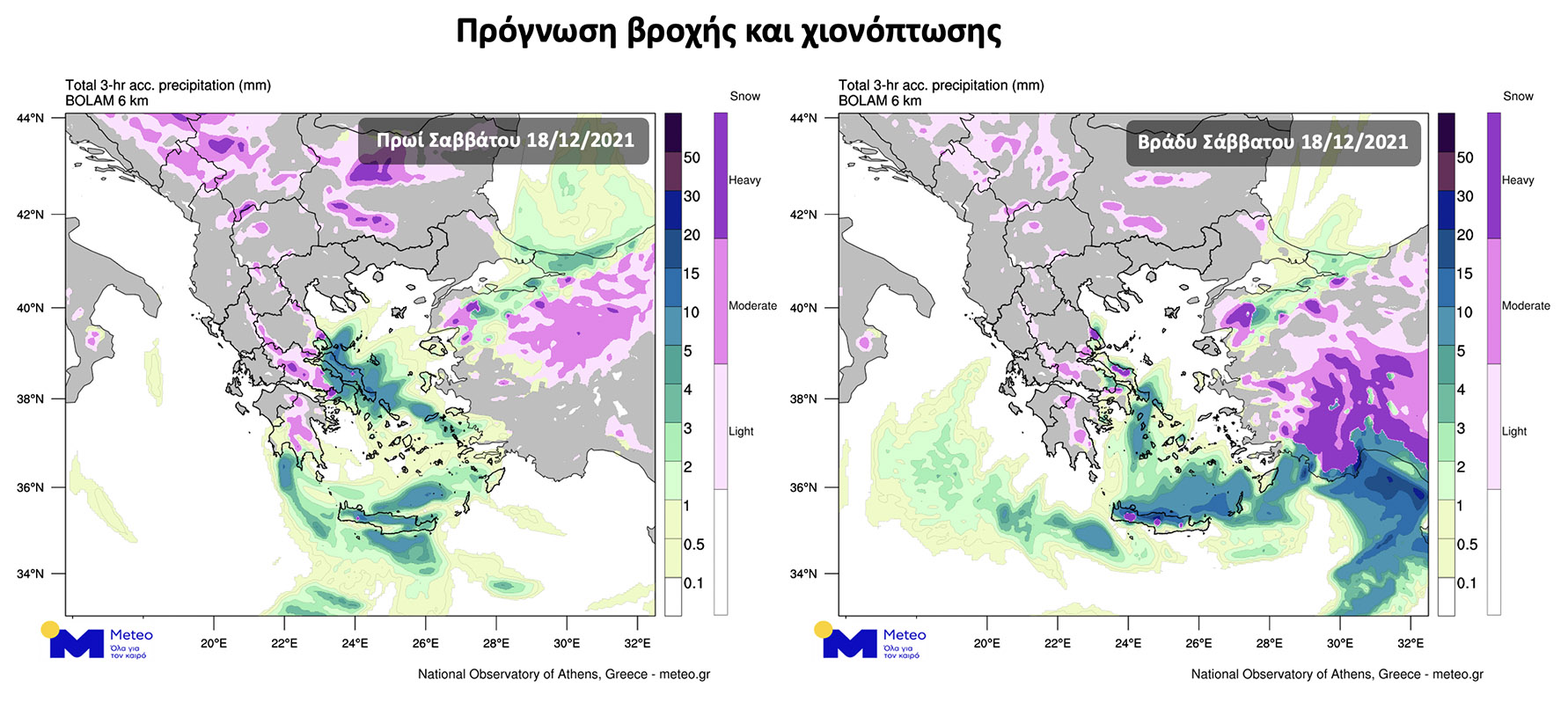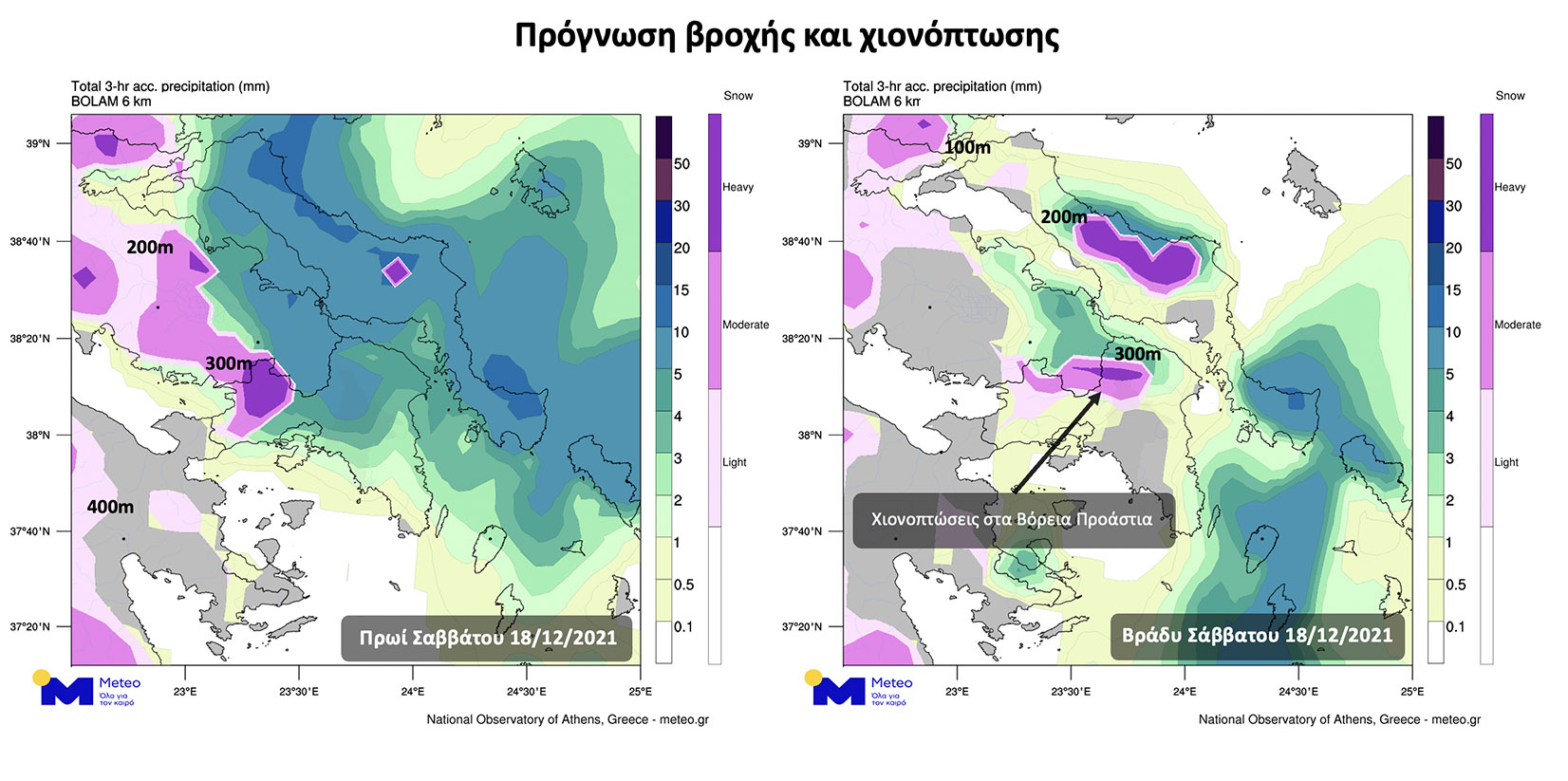 sources: cnn.gr, newsit.gr, pelop.gr