Bad weather front "Diomedes" is sweeping across Greece with dense snowfalls and heavy rainfalls, low temperatures and frost, causing problems mainly in central and northern Greece, where areas have been flooded and snow has closed many regional roads.
Since Tuesday evening, the Civil Protection dispatched 100 machines to remove snow and keep major roads accessible.
Video: Snow in Ypati, central Greece
Snow has reached 56 cm in Ypati in the mountain areas by Lamia, Central Greece, while in some village of Lamia municipality it reached 20 cm reports local media lamiareport.

Roads in the regions of Imathia, Pieria and Chalkidiki areas have been closed to traffic, while car tire chains are required on the old Thessaloniki-Veria-Kozani national highway via Kastrania. Chains are also necessary on the Thessaloniki-Ierissos old national highway, while other local roads are also similarly affected by the weather conditions.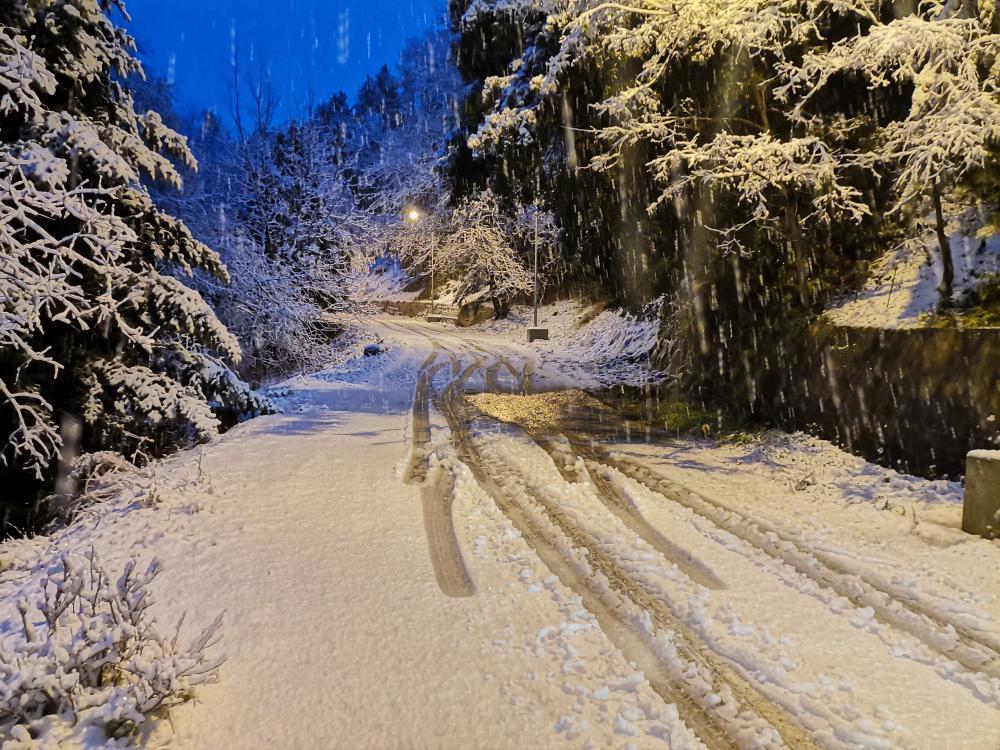 Diomedes hit with severe non-stop rainfalls the whole region of Thessaly, the Sporades islands as well as Evia, where rocks have fallen on the roads and some rivers have been over-flooded.
via eviazoom.gr
Significant problems have been recorded in Magnisia and the Pilion mountain where 340mm of rainfall was recorded in 16 hours alone, which is equivalent to one year's rainfall in Athens, reports the weather station at Portaria and the Meteo service of the National Observatory of Athens.
But later rain turned into snow like in Chania, mt Pilio – via taxydromos.gr
Gale-force winds blowing with intensity of 8 to 9 and locally up to 10 Beaufort forced ferries and ships to remain docked at the ports of Piraeus, Rafina and Lavrio.

Sea traffic has been halted also in the ferry routes Agia Marina-Nea Styra, Kavala-Prinou Thassou and Alexandroupoli-Samothrace remain closed.
Passengers planing to travel by sea, should contact local port authorities and travel agents.

Rain or sleet with snowfall in the mountainous and semi mountainous areas of northern Greece is expected also on Wednesday with temperatures ranging from 01C to 06C. Snowfalls are forecast in the region of Epirus where temperatures will range between 06C and 10C.
Snow is also expected in the mountainous and semi mountainous areas of Attica, even though Mt Parnitha is already covered white and road to the mountain has been closed due to frost.


The weather has reportedly shown improvement in western Greece.
See the full weather report and warning by the National Meteorological Service for the following days here in English.