Police on the island of Crete arrested seven people on Wednesday after investigation into dozens of deaths in a private nursing home in Chania and the horror living conditions of the elderly.
Among the arrested are the 43-year-old owner and her mother, 68, two doctors and two nurses as well as a secretary at the administration.
They face charges of forming a criminal organization, intentional or attempted homicide of elderly residents, illegal prescriptions worth 3 million euros, and millions of euros earned through criminal acts.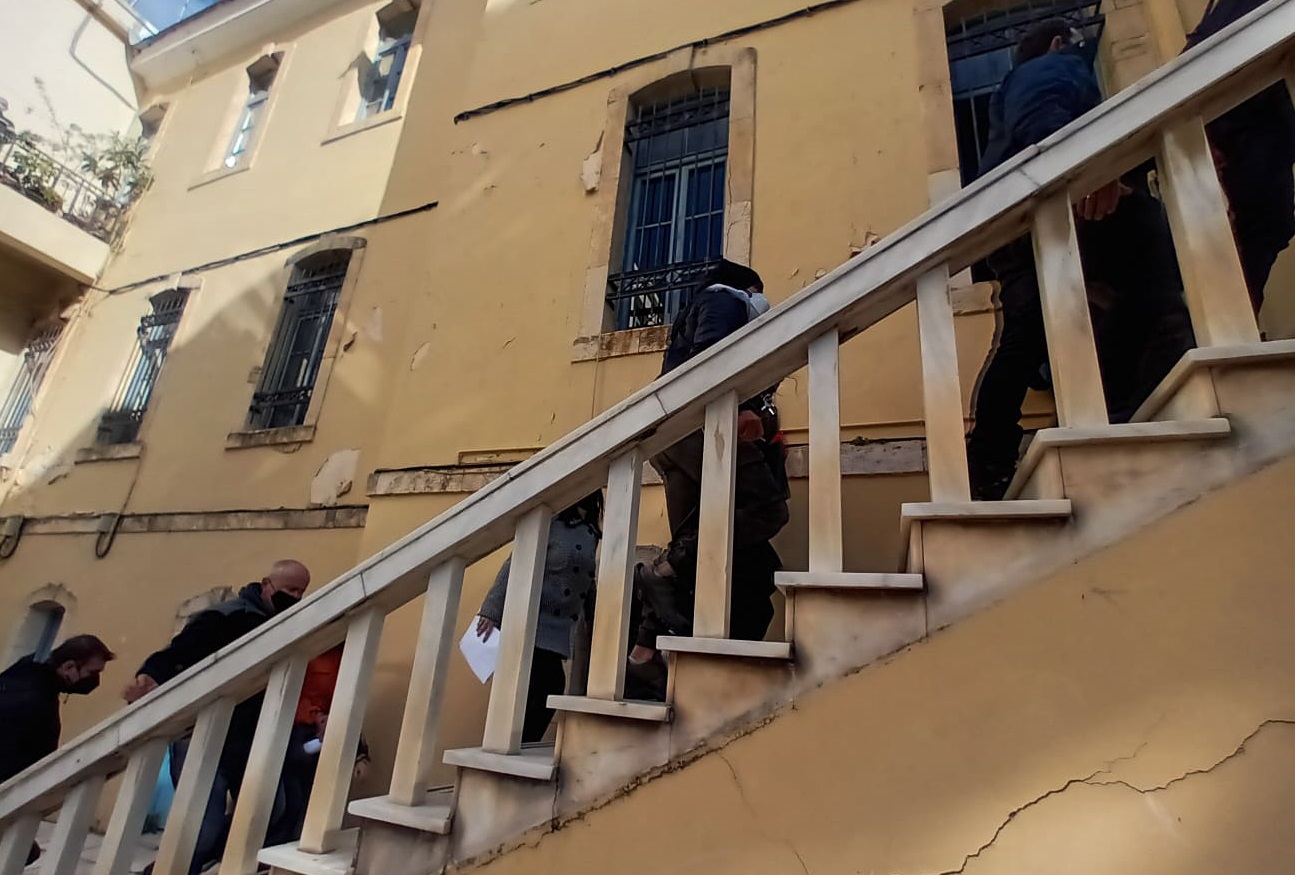 Notaries, real estate agents and regional government employees are reportedly also implicated and are being investigated.

The details in this case are shocking: elderly residents were fed leftovers and hardly a full meal, "maybe one to two spoonfuls often to the point of choking, were left in dirty diapers, tied to beds and pumped up on sedatives.
The extensive case file of "Agia Skepi" nursing home consisting of over 1,000 pages, reportedly refers to 30 homicides and 8 cases of attempted homicide in the years 2009 to 2021, as well as fraud, forgery, issuing of false medical certificates and breach of duty.
Police sources say the number of deaths from neglect is higher but there were difficulties in gathering evidence to prosecute those cases.
The case file states that the home allocated 0.55 cent a day for residents' "care" and "food."
The food rarely included meat or fruit. The elderly were fed leftovers and offal, often to the point of choking.
The milk served was diluted with water. Feeding was often forced, with the result that some residents choked. Residents were sometimes fed leftover food or offal provided for free by local suppliers.
Residents were rarely washed and their clothing rarely cleaned while the towels and razors they used were shared. In some cases, residents were forced to wear used nappies.
The case file also states that some patients were tied down to beds or wheelchairs with leather straps on their arms and legs. It is also alleged that residents were prescribed strong sedatives.
According to local cretapost, searches in the homes of the arrested yielded €105,000 in cash and large mounts of jewelry. Police is still to find out whether the valuables belonged to the residents.
The seven arrested are expected to testify before magistrates on Friday and Saturday.
Investigation into the home was launched in April 2021 after the daughter of an elderly woman expressed suspicion over her mother's death and former employees started talking.
Relatives of elderly have often complaint to authorities about the conditions in the nursing home but nothing was done, several media report,.
Speaking to state broadcaster ERT Maria Papadaki, the daughter who first filed a complaint, confirmed that while the monthly amount paid by residents was 700 to 1,200 euros, the living cost per day per resident was 0.55 cents.
Citing information from the case file, Papadaki who is a lawyer and her her father in the nursing home, added that 293 death certificates were issued between 2015 and 2021.
She added that there is a big demand in the area of Chania for elderly care and that the nursing home was profiting as an empty bed would be immediately occupied when a resident would die.
Relatives of elderly are often Greeks living abroad.
"The modus operandi of those in charge was based on the long waiting list and thus essentially soon "got rid" of the elderly residents so that the next ones will come in and the flow of money continues without break," local media zarpanews reports citing evidence from the case file.
"The elderly residents were malnourished, were given deliberately spoiled and dangerous for consumption food, were given heavy sedatives with inadequate medical procedures and they were bandaged, were left dirty often in dirty clothes and bed sheets, and everything led to their withering and soon to their death."
In addition to the seven arrested, investigation against 30 more people continues. Among them are reportedly two notaries and two real estate agents involved into the purchase and sale of the property of one elderly resident, but also 12 employees of the Regional Government of Chania who failed to conduct inspections to the specific nursing home.
The seven arrested are expected to testify before magistrates on Friday and Saturday.