An operation to collect hundreds of dead Dalmatian pelicans killed by avian flu was underway in northern Greece on Saturday, around the Prespa Lakes, as well as Lake Heimaditida, Kastoria, and Zazari.

The operation to remove the dead birds, many of them in their nests, is taken place under stringent bio-security measures to minimizw further contamination.
Speaking to state-tun news agency amna, Deputy Mayor of Amynteos Eleni Gyriki, said that 80 dead birds had been collected by fishermen going out on their boats, and placed in special bags to minimize transmission of the virus in order to be incinerated.
An operation by a private company on Little Prespa Lake has collected so far 748 dead pelicans in the four days of operation.
This is where the problem is most acute, as the reed beds in the lake house one of Europe's largest colonies of pelicans.
The aim is to contain the pandemic before the second wave of migrating birds arrives at the lake in April.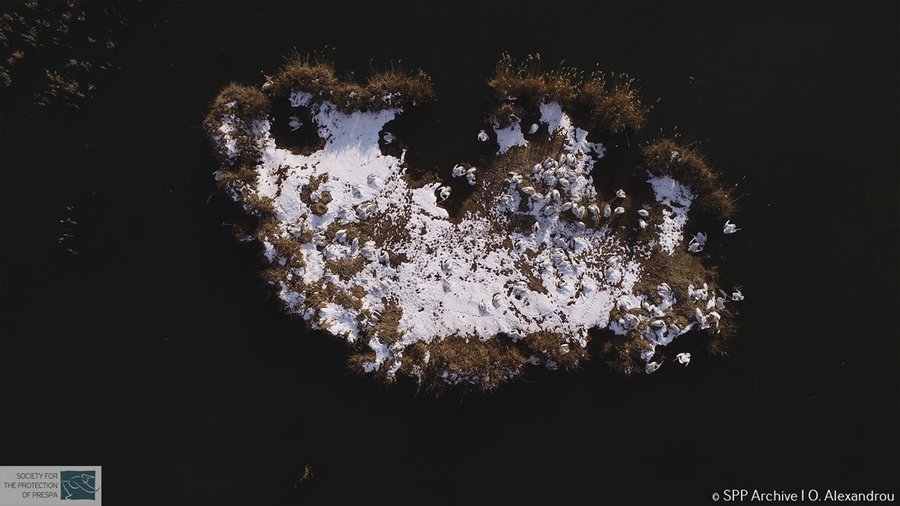 The first dead birds were located in mid-February and the phenomenon "exploded" quickly. In the first 2.5 weeks 574 dead pelicans and another 24 in Lake Heimaditida were recorded, the director of the Prespa Protection Company, Myrsini Malakou, told amna beginning of March
She stressed that a total of 70 dead pelicans were found last year.
Auhtorities in Greece have been on alert this year due to the death of more than 6,000 cranes in Israel, at the end of the year, from bird flu.
"In the measurements we make every year in the colonies, using drones and telescopes, we saw the dead birds, in a number that has never been done before," Malakou said.
Samples of dead animals, in collaboration with the Prespa National Park Management Agency and the municipality of Prespa, were sent to the Veterinary Service of the regional unit of Florina where it was confirmed that it is the H5N1 virus.