At least one house has been reportedly burnt , one firefighter was taken to hospital due to respiratory problems and residents of Panorama Voula, South Athens, and neighboring areas were urged to evacuate their homes due to the wildfire on Saturday afternoon.
Two bed-ridden elderly have been reportedly taken to hospital for preventive reasons.
So far, police evacuate 19 people who were unable to leave the area on their own and two animals from a house garden.
In addition to the Civil Protection message via <112> emergency line, police officers were reportedly going door-to-door to inform residents that they should evacuate.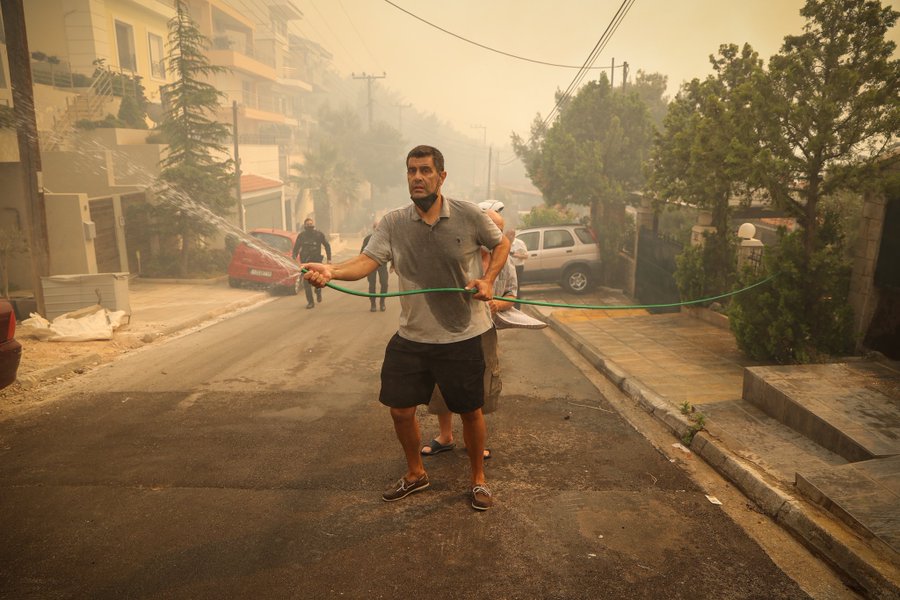 A school was opened for hosting of evacuated residents, state-run news agency amna reported short after 6 p.m.
The fire broke out at 1 o' clock noon in the neighboring area of Ano Glyfada at the foothills of Mt Hymettus and is still raging at 7:30 in the evening.
Speaking to TV channels live, the mayor of Vari-Voula-Vouliagmenis, Grigoris Konstantelos, said that the fire broke out in a substation of Public Power Company.
Due to strong winds blowing at that time in the area, the blaze went quickly out of control.
The power grid DEDHE said that they had no indication the wildfire started in the substation.
According to latest information, the winds have fanned the fire into burning several groves and parks in the high-end area of Panorama in Ano Voula.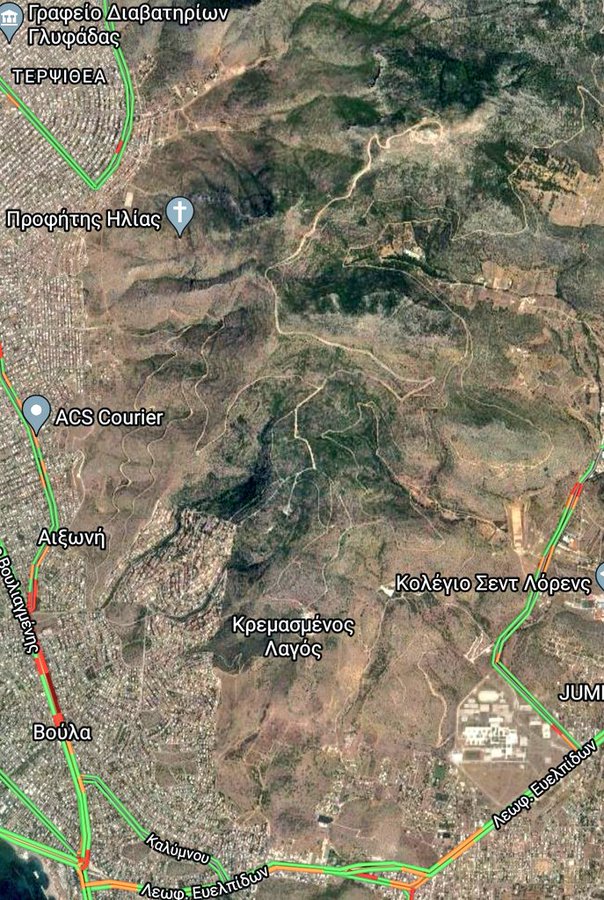 Road traffic in the broader area has been halted or diverted.
According to latest information by the Fire Service, 102 firefighters with 30 fire trucks, 3 ground teams, 6 water-dropping aircraft and 5 helicopters as well as municipality water tanks are battling the wildfire.

The blaze seemed to be under control for short time, but it revived and residents in south Athens could see grey smoke rising from the eastern side of the Hymettus Mt.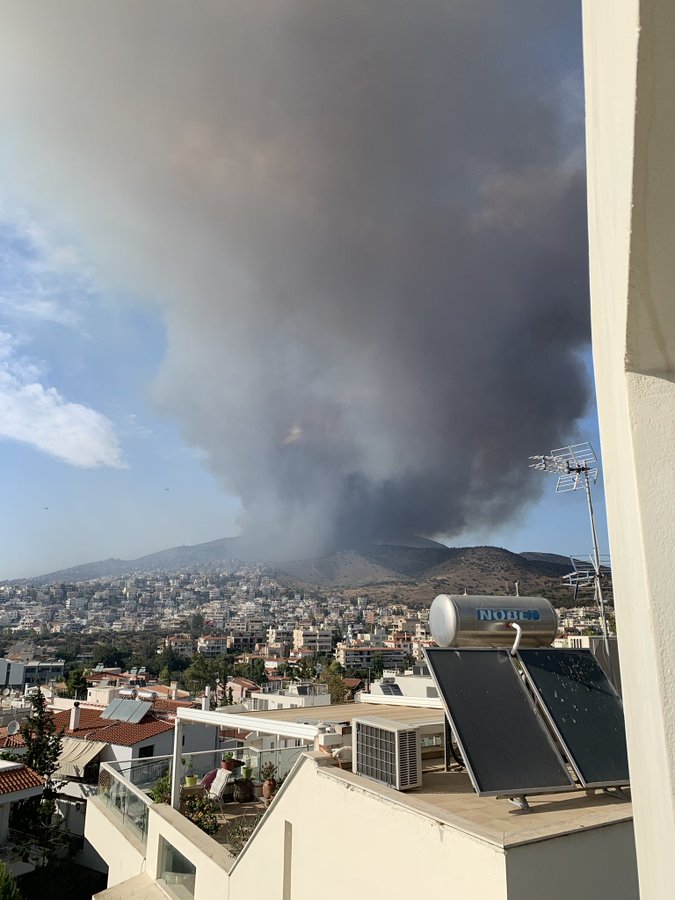 ANT1 TV reported short before 7 o' clock that the blaze has burnt houses yards and vehicles.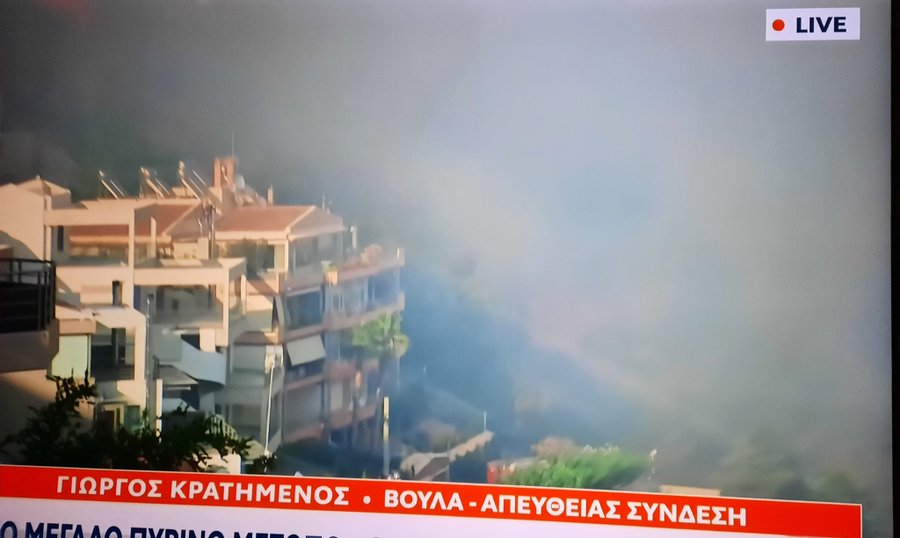 There is currently power outage in the area.
There is about still 1-1.5 hour for the aerial means to be able to operate.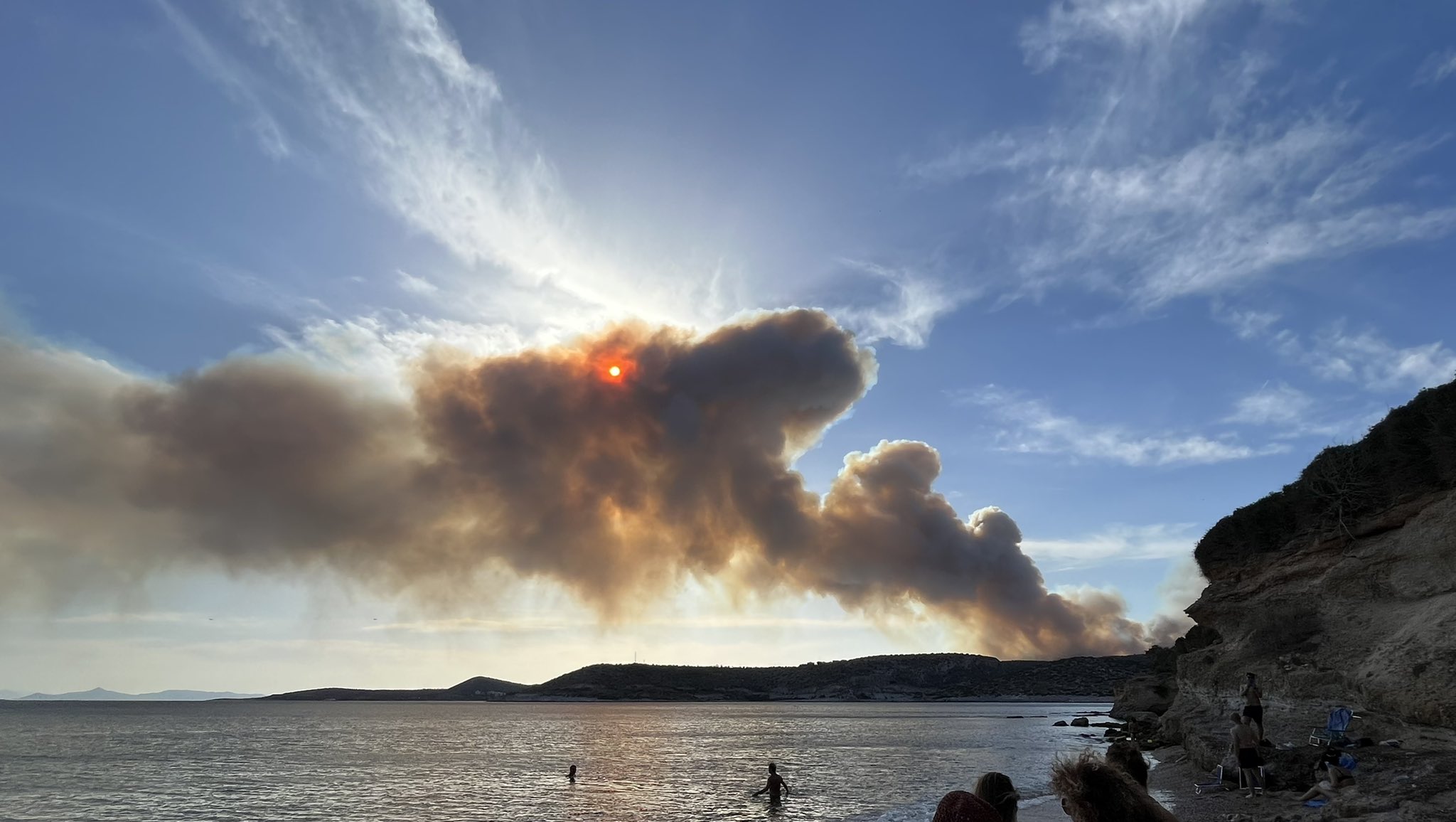 Vassilis Kokkalis, deputy regional governor in charge of Civil Protection told ANT1 that one fire front seems to be moving towards the village of Koropi.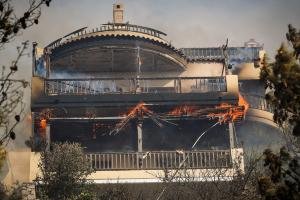 More firefighters are been deployed from Peloponnese and other regions to assist their colleagues in Athens.
So far, one house was completely destroyed, four other and six cars damaged.
Meanwhile, one more wildfire broke out short before 7 p.m. in Kouvaras village in eastern Attica, northern than Ano Voula. Aerial means were ordered to take off and start battling the blaze. 25 firefighter are operating, the Fire Service said.
The anti-fire season has already started but the wild-and forest fires started already earlier this year. Wildfires are a plaque in Greece each and every summer, burning down thousands of acres and wildlife. They are often due to arson even by negligence but not only.
61 forest fires broke out in the last 24 hours, the Fire Service announced earlier on Saturday evening.
sources: in.gr, notia.gr, efsyn.gr, TV channels, Twitter