Greece's National Meteorological Service EMY issued a new emergency bulletin early Thursday afternoon warning of dangerous weather phenomena. Bad weather front called GENESIS is forecast to strike the country in the next few hours with heavy rainfalls and thunderstorms accompanying by hail, heavy frequency of lightning and strong winds.
The barometric low currently in Italy is moving South South-East, will set in in the Ionian Sea and move eastward.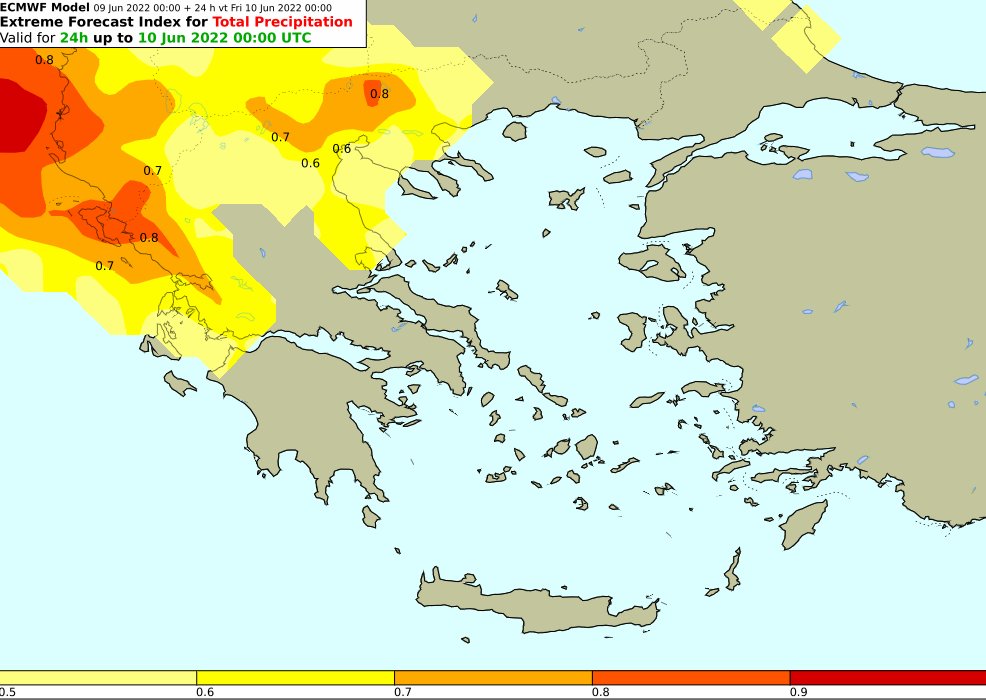 Genesis is forecast to affect mainly northern, central and western Greece and rage from Thursday, June 9, until Saturday night, June 11, 2022.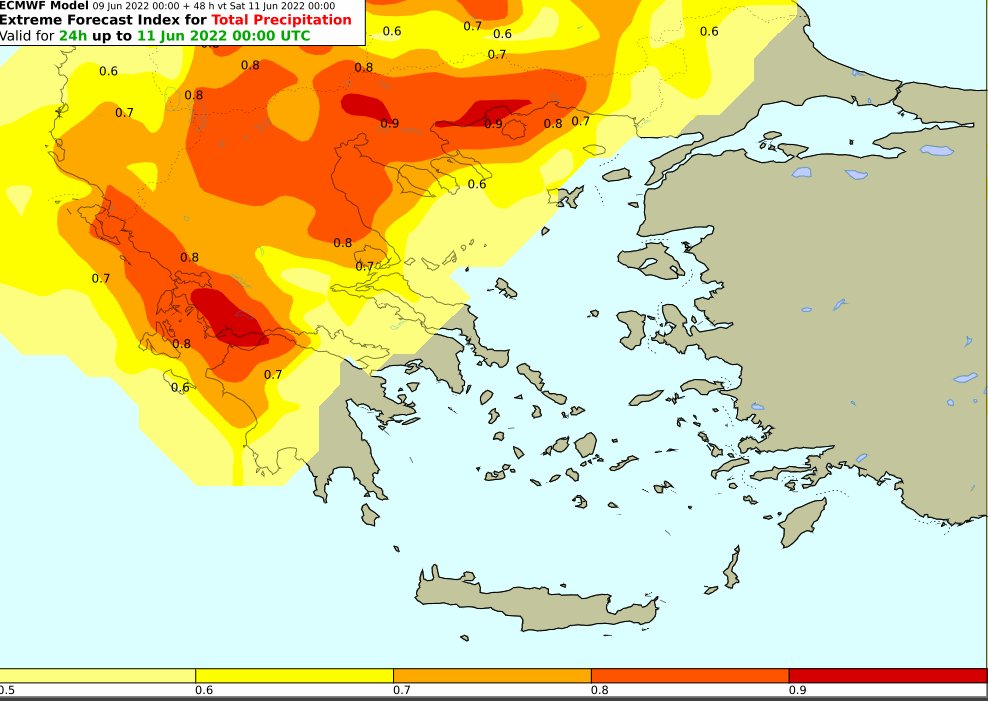 EMY Weather Forecast and regions affected
Thursday, June 9
From the afternoon: northern Ionian islands, Epirus, western Sterea, Macedonia, Thessaly and from the evening probably Thrace.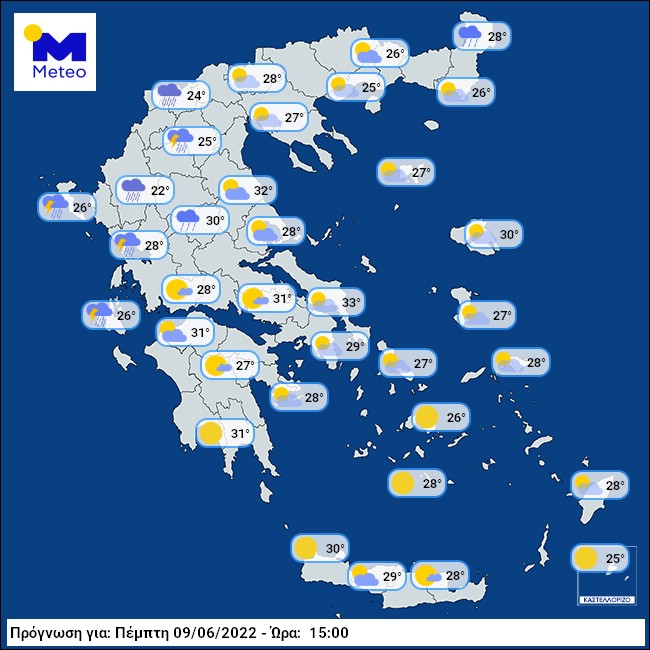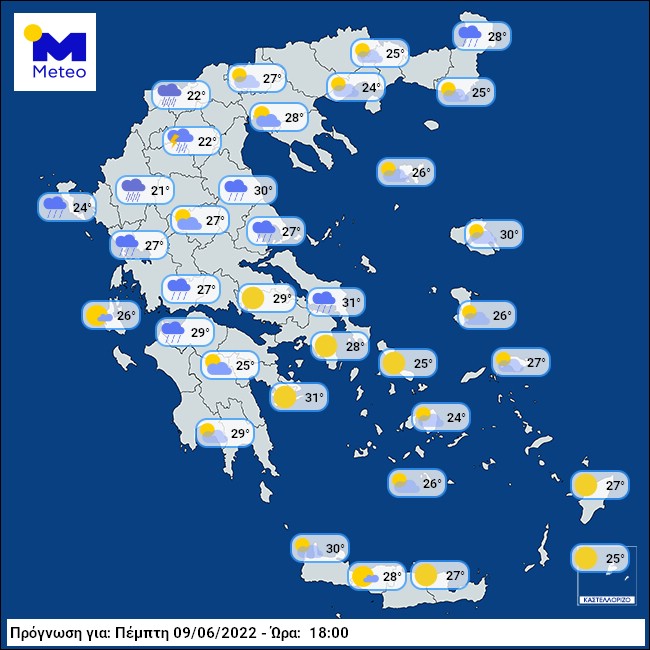 Friday, June 10
a. Ionian Islands, Epirus, western Sterea, western Peloponnese (mainly Achaia and Ilia). In the evening the phenomena will weaken.
b. From the first hours: Macedonia, Thrace and the islands of the north Aegean Sea. Gradually also Thessaly, the Sporades islands, eastern Sterea, northern Evia. In the evening the phenomena will weaken in western Macedonia, western Thessaly and eastern Sterea.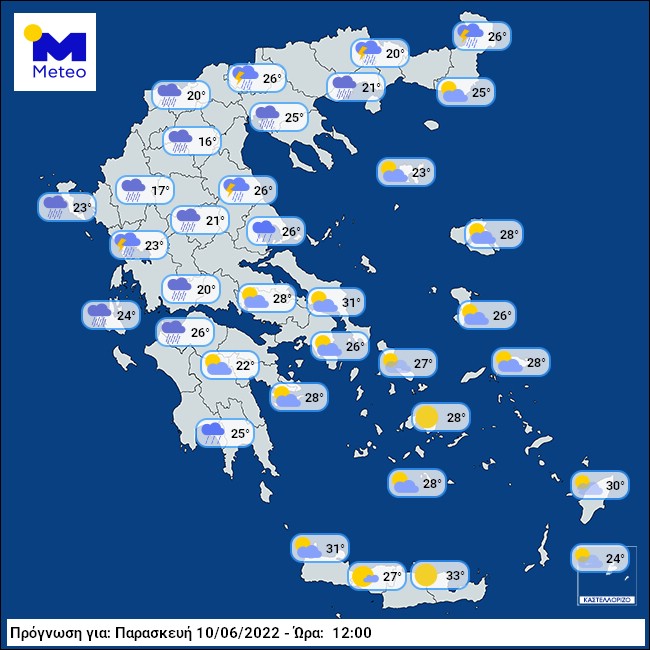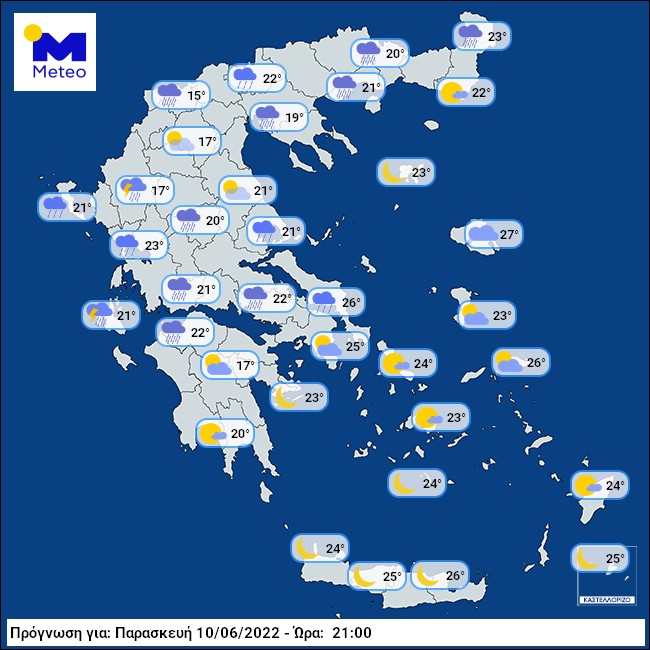 Saturday, June 11
a. Central and eastern Macedonia, eastern Thessaly, the Sporades, Evia, Thrace, the islands of the northern Aegean Sea. Gradually the islands of the eastern Aegean and the Dodecanese. As of the night the phenomena  will weaken.
b. noon and afternoon hours: temporarily affected  Epirus, western Macedonia, Sterea (including Attica) and eastern Peloponnese.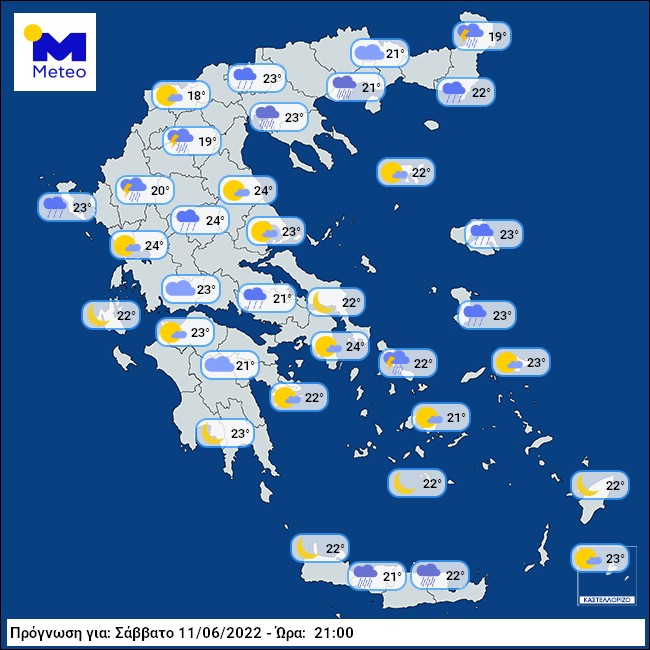 (sources EMY Director Thodoris Kolydas, emy , meteo.gr)
See also Civil Protection's Floods Warning and Strong Recommendations to citizens briefing Thursday evening
EMY's warning of dangerous weather phenomena on Thursday is an upgrade of the weather warning issued on Monday, June 6.