Greece's National Meteorological Service EMY issued an emergency bulletin on Monday warning of weather deterioration with heavy rainfalls and thunderstorms, accompanied by a high frequency of lightning, locally hail-falls and temporary strong winds.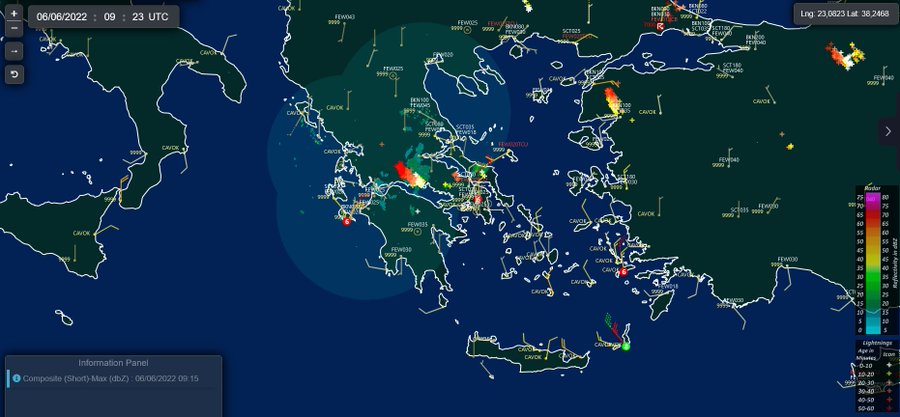 via EMY Managing director Thodoris Kolydas
Deterioration comes after a hot weekend in the most parts of the country. Temperatures will remain high up to 35-37 degrees Celsius in some regions over the week.
The bad weather front will affect the country from Monday noon, June 6, until upcoming Friday, June 10, 2022.
The strong weather phenomena are forecast for during noon and afternoon hours, mainly.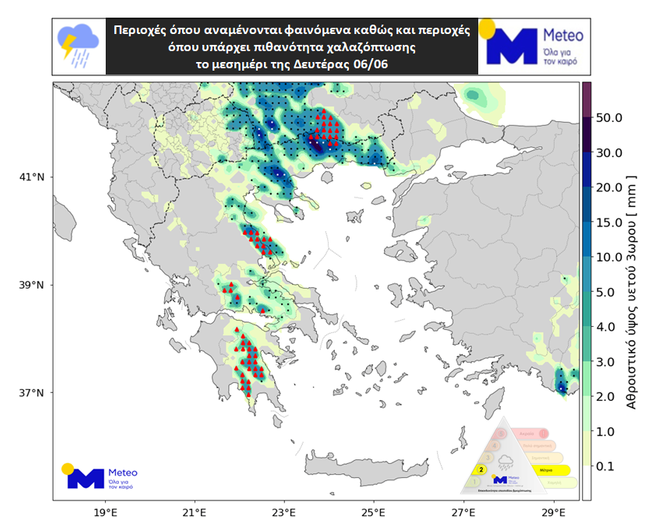 Regions where hail-falls are forecast on June 6, noon and afternoon via meteo.gr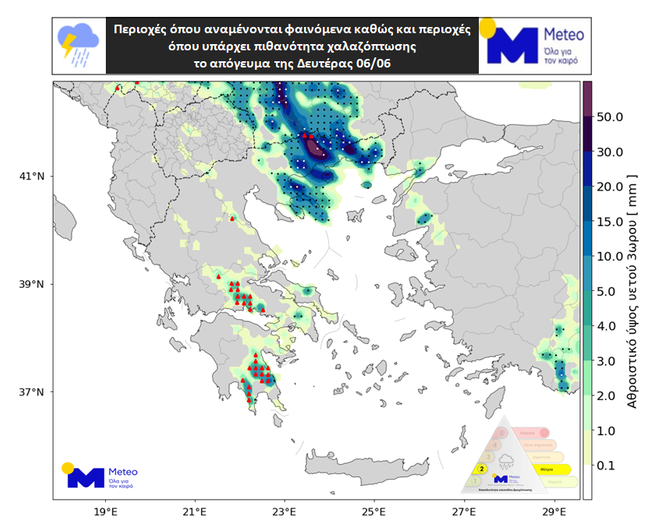 Weather Warning Forecast & regions affected June 6-10,2022
Monday, June 6
Heavy rainfalls and thunderstorms
from noon until evening in: central and eastern Macedonia, Thrace
from noon until afternoon in: Thessaly locally, central and eastern Sterea, central and eastern Peloponnese.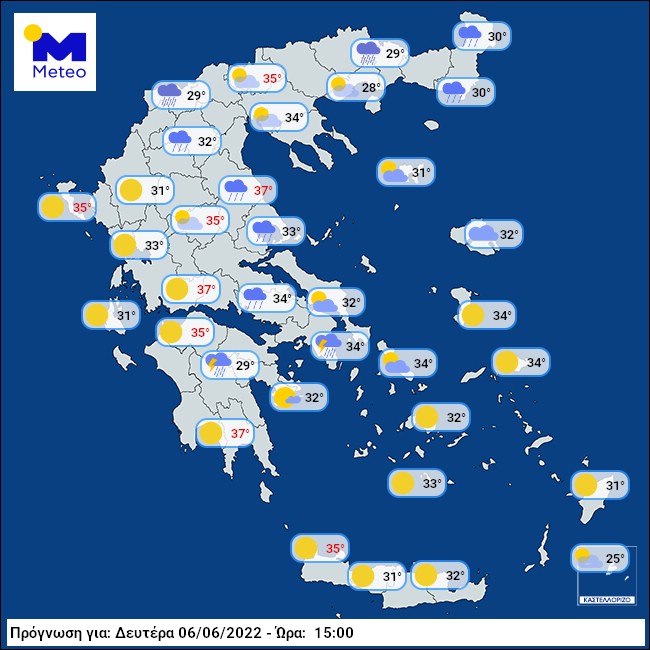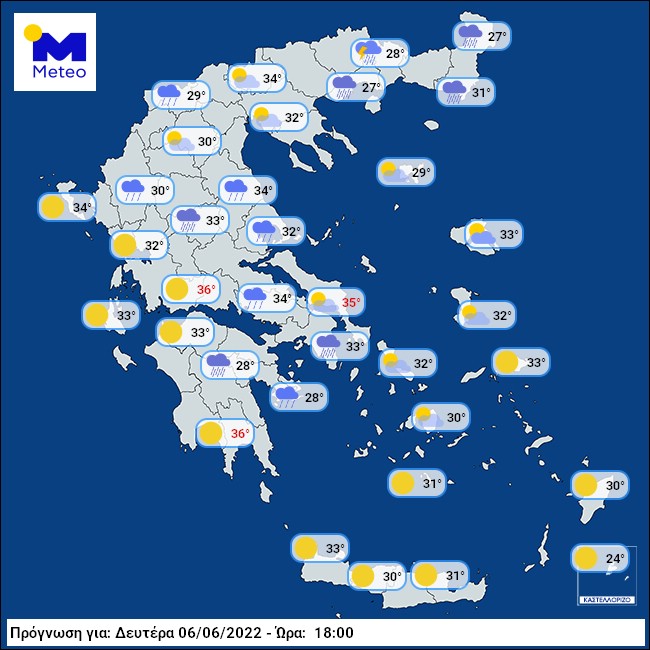 Tuesday, June 7
the weather phenomena will be less strong and of shorter duration.
Thunderstorms will occur from pre-noon hours in Macedonia, and from noon in Thessaly, western and central mainland, western and central Peloponnese.
Weakening of the phenomena is expected in the evening.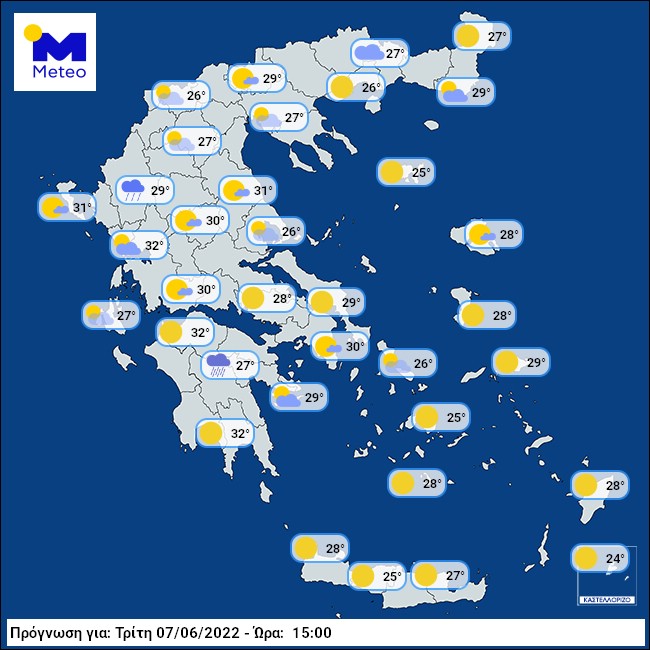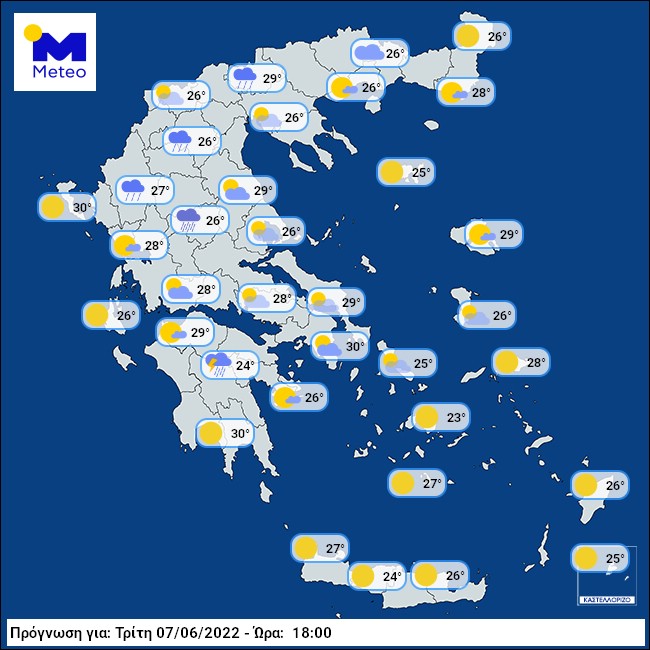 Wednesday, June 8,
Heavy rainfalls and thunderstorms
from noon to night in Macedonia, Thessaly, Epirus and the mainland.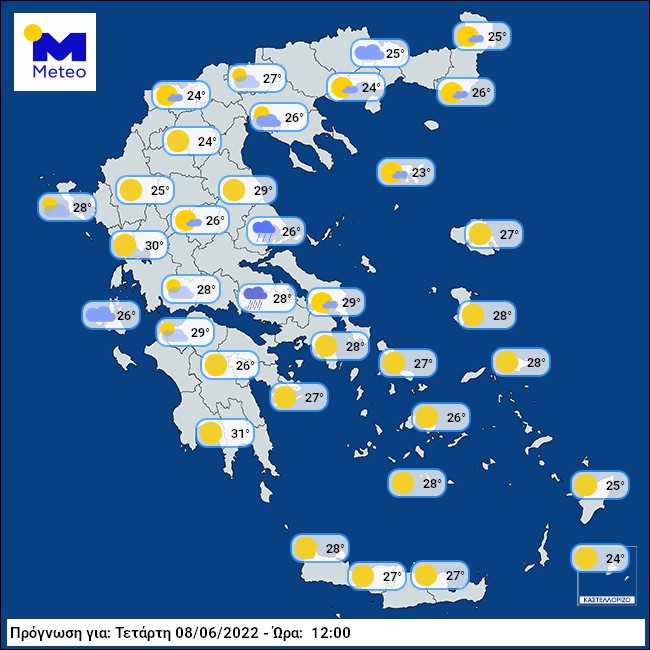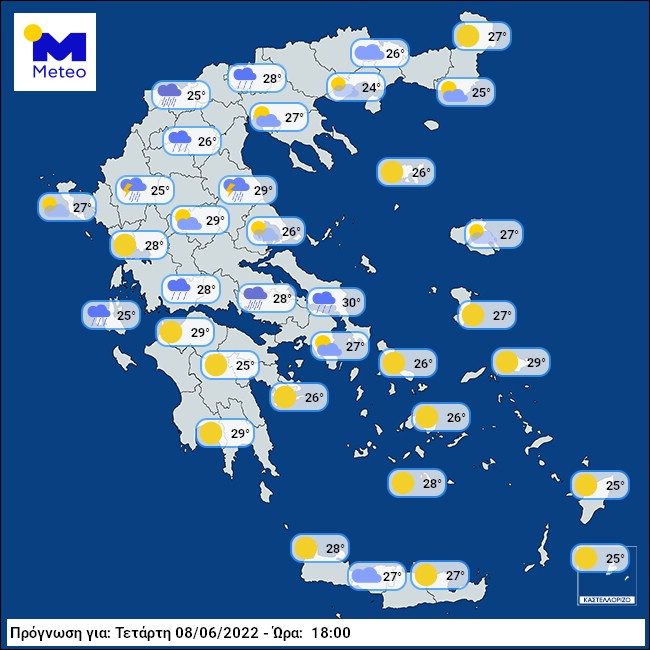 Thursday, June 9
Unstable weather with heavy rains and thunderstorms mainly in Macedonia and
Thrace.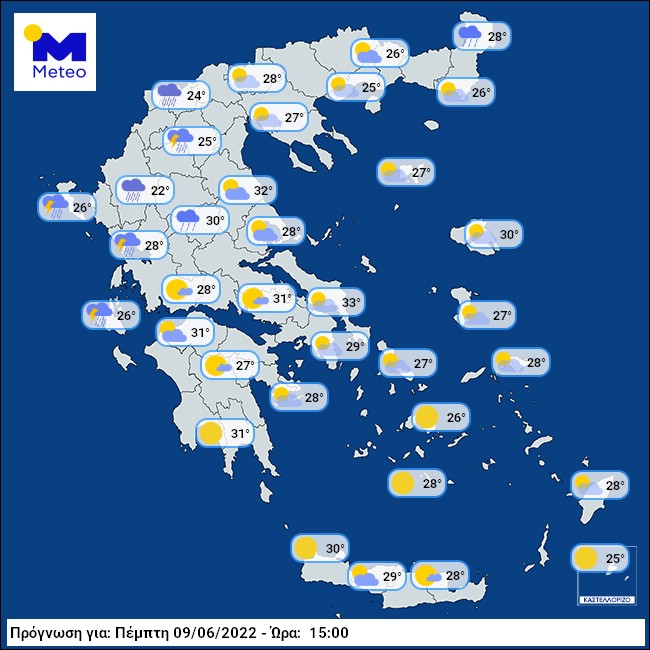 Friday, June 10
Heavy rains and thunderstorms
in the mainland, the Sporades islands, the northeastern Aegean islands and probably northern Evia.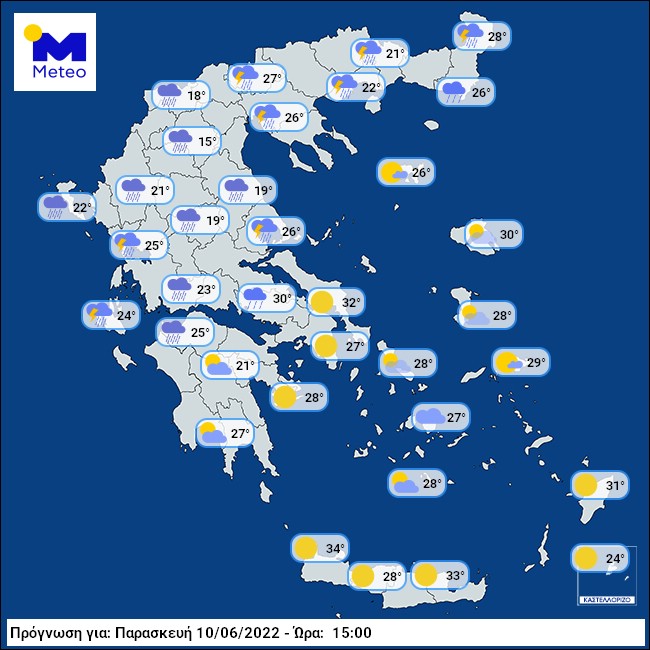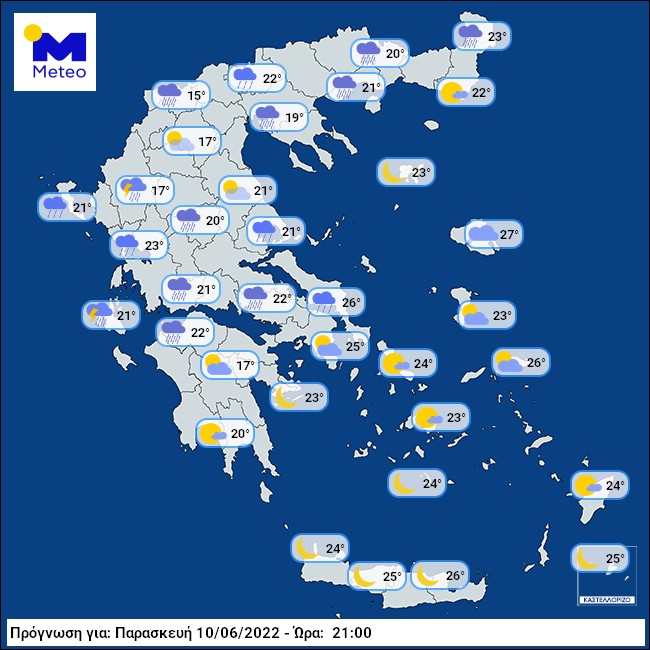 Intense instability will stop over the weekend
Especially for Attica, locally strong storms are forecast for Monday afternoon (June 6), while the probability of weather phenomena on Tuesday and Wednesday, June 7-8 is small.
Despite the weather deterioration, the risk for summer wild- and forestfires is high also on Monday, June 6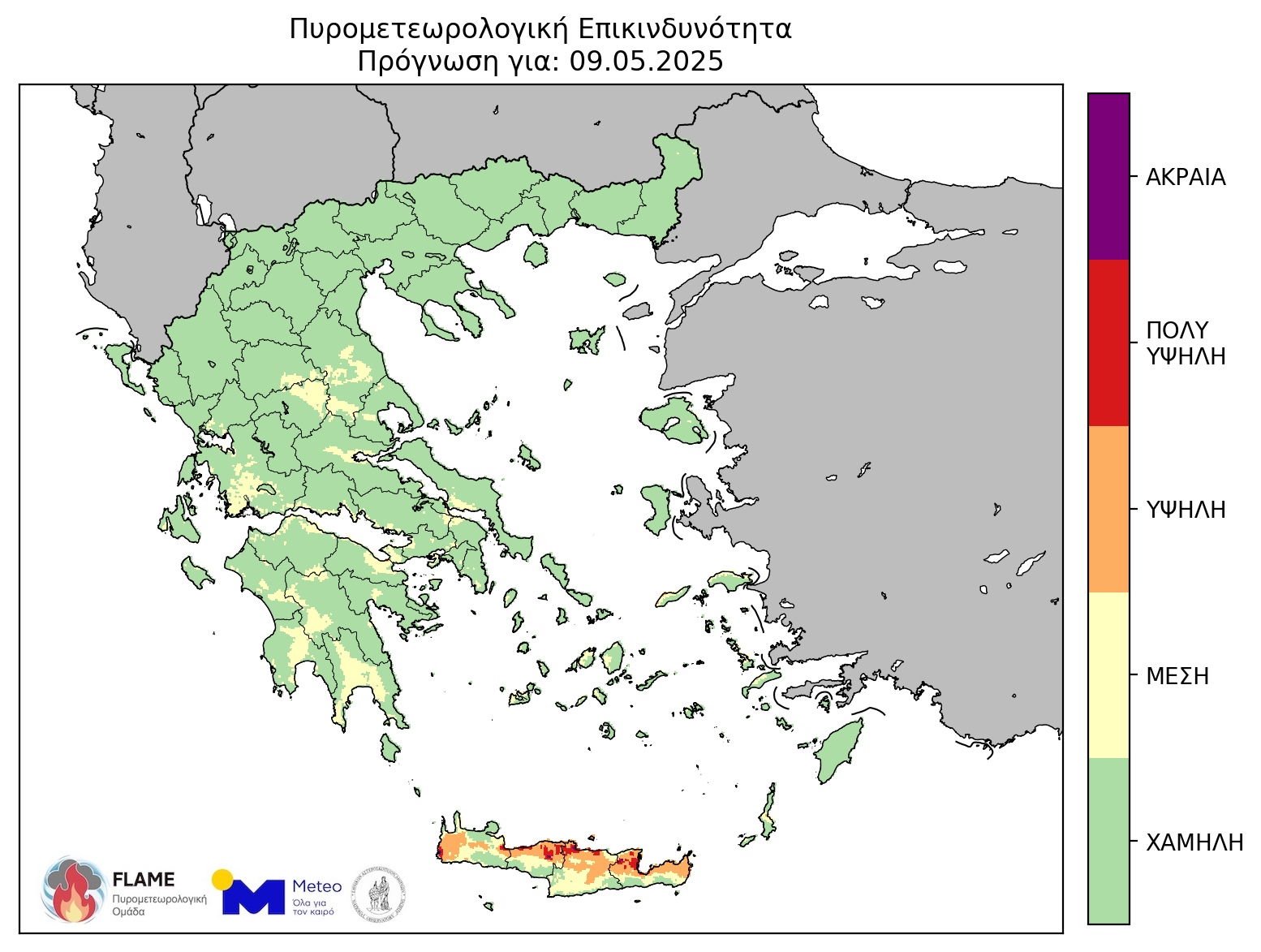 sources: emy, meteo maps