Over 27,000 lightning strikes fell in less than 24 hours on Friday, with stormy weather GENESIS to hit large parts of Greece with no mercy. Heavy rainfalls and thunderstorms confirmed the forecasts for strong and dangerous weather phenomena. Floods occurred in several parts of the country and the Fire service received over 226 calls to pump waters, remove fallen trees and other large objects swept by the strong winds and to transfer trapped people in safe places.
Video: Floods in Organi, Kavala, NE Greece
Video: Lightning stroke a church in Sperchiada by Fthiotida, central Greece and destroyed one of the crosses
Lightning density
The map by meteo service of the NOA below shows the density of lightning, most of them fell in the western parts of Thrace, in Halkidiki, the Sporades, southeastern parts of Thessaly, northern Evia, western Sterea and Peloponnese and in the Ionian islands.
Map 1. Lightning density according to the "ZEUS" system until 19:00 Friday evening.
Precipitation was heavy and Epirus received the largest amounts of rain with 100mm
Larissa, Central Greece,, June 10
Map below shows 4 stations of the network of automatic meteorological stations of the National Observatory of Athens / meteo.gr that recorded some of the highest rainfall heights. The southern regions of Epirus, of western Sterea and western parts of Thrace received the largest amounts of rain with the highest cumulative precipitation being recorded in Lepiana, Arta with 97 mm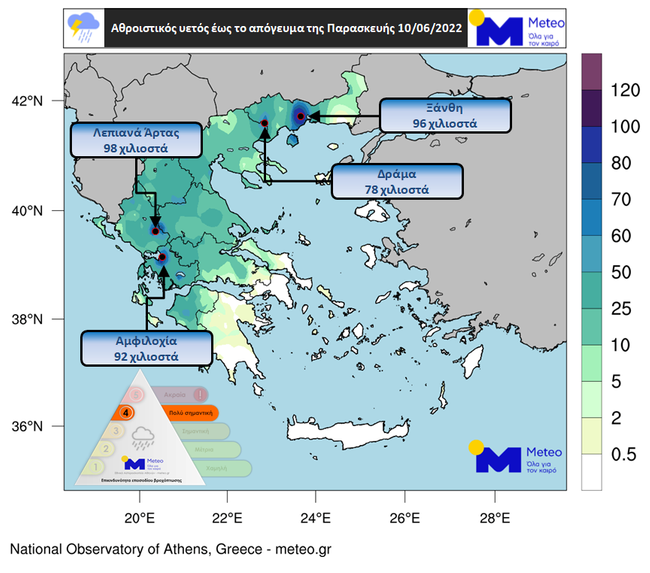 Genesis in NE and Central Greece, via ieidisis.gr
Weather Forecast Saturday, June 11, 2020
Rains and thunderstorms are expected from the bad weather "Genesis" on Saturday 11/06. According to the latest forecast data of the National Observatory of Athens / meteo.gr, local rainfalls and thunderstorms that occur on the morning of Saturday 11/06, mainly in areas of Northern Greece, will gradually intensify and affect the whole country.
The phenomena are expected to be stronger in the northern parts of the mainland, where there is a possibility of hail; from noon in Pindos and in the eastern Mainland. Their weakening and reduction is expected from the evening hours of Saturday 11/06, but it is noted that local rains and sporadic thunderstorms will continue to occur until the morning hours of Sunday 12/06 mainly in the islands of the North and East Aegean, the Sporades, the coastal areas. areas of Thessaly and Evia.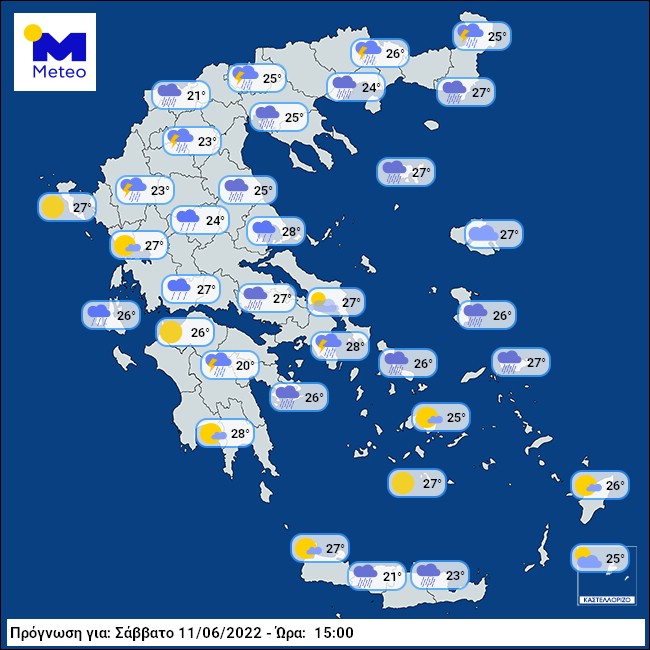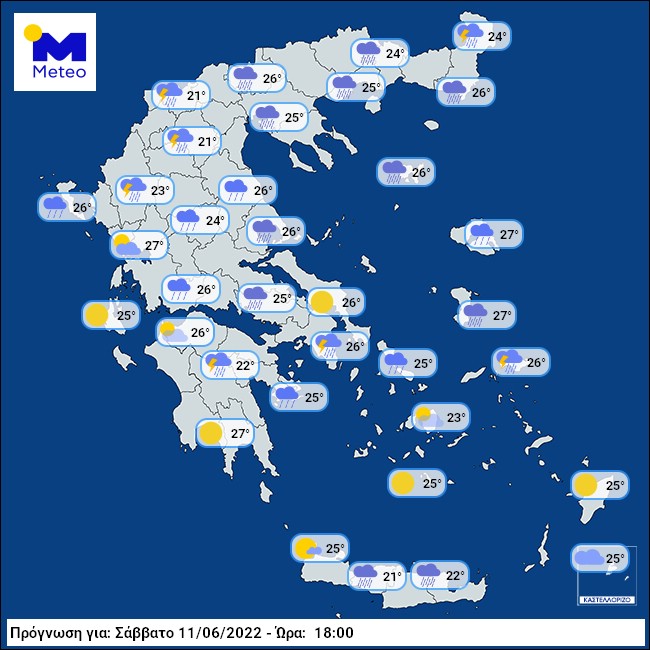 Attica – Athens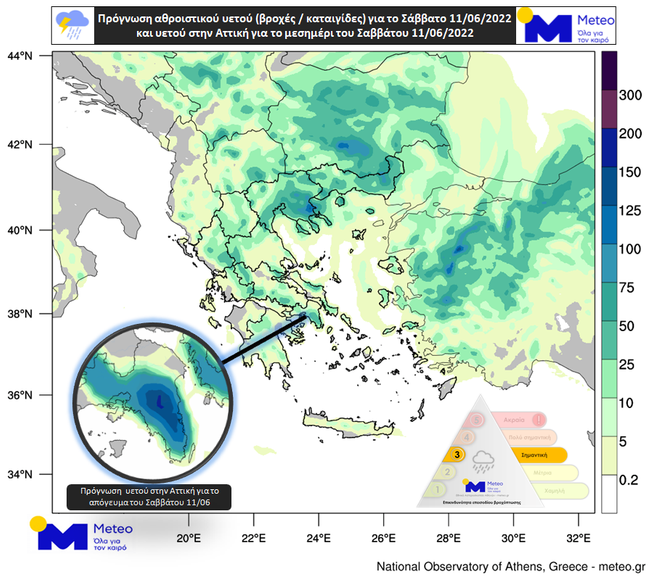 Rains and thunderstorms are expected from noon in Attica as well.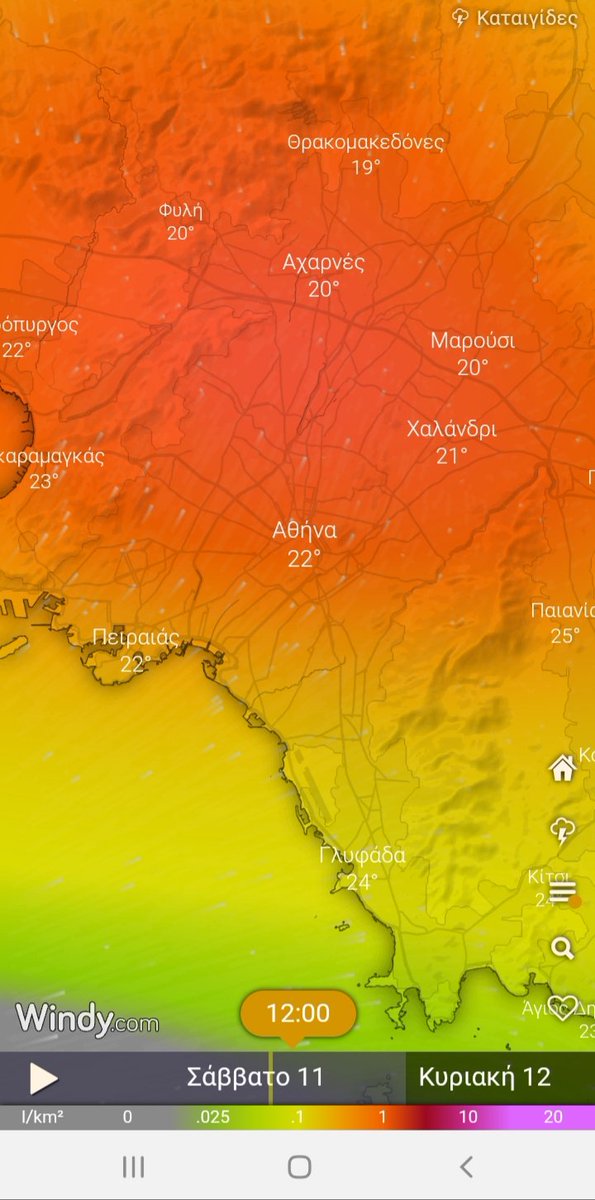 The effects until the afternoon will be strong in places. Rains and possibly sporadic thunderstorms are also expected in the prefecture of Thessaloniki.
Sunday, June 12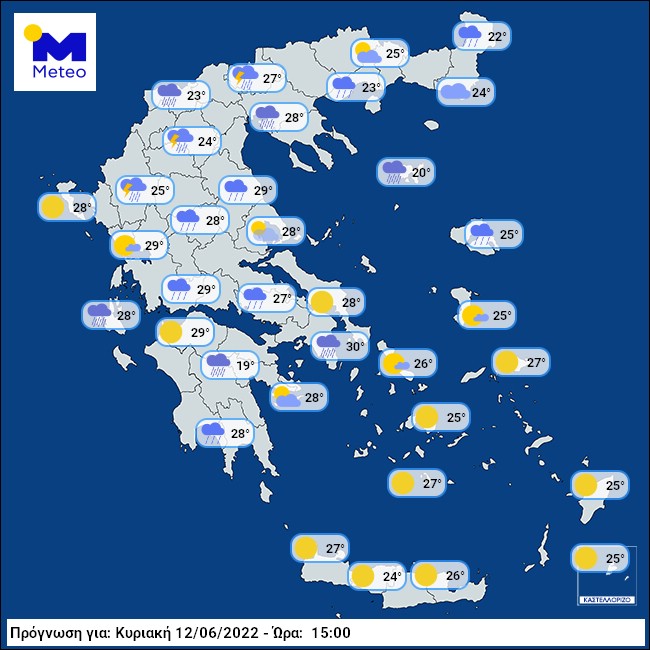 Greece's National Meteorological Service issued a weather warning on Thursday valid until June 12 and the Civil Protection urged citizens to avoid unnecessary travel and bold actions that would set their lives at risk.