Temperature will rise and dust from the Sahara due to strong southern winds are forecast in Greece over the weekend, September 9-11, 2022..  the warm weather started already on Friday, where temperatures rose by 2°-4° C in North & Central Greece and by 4°-6° C in south central, east Peloponnese and western Crete on September 9.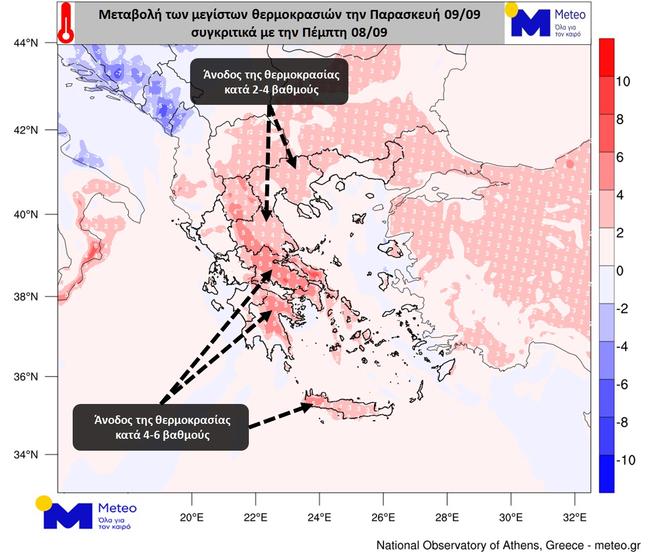 According to forecast by the weather service meteo, the warmest day will be Saturday, with maximum temperatures locally reaching 36-37 degrees Celsius.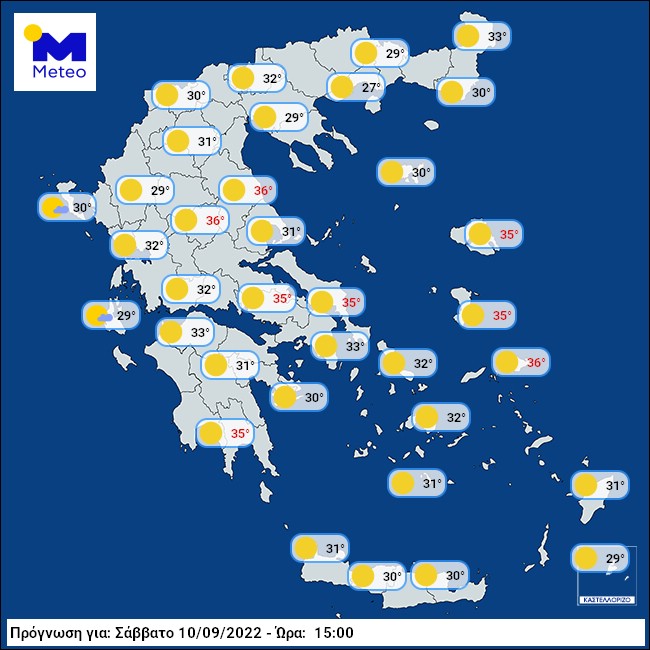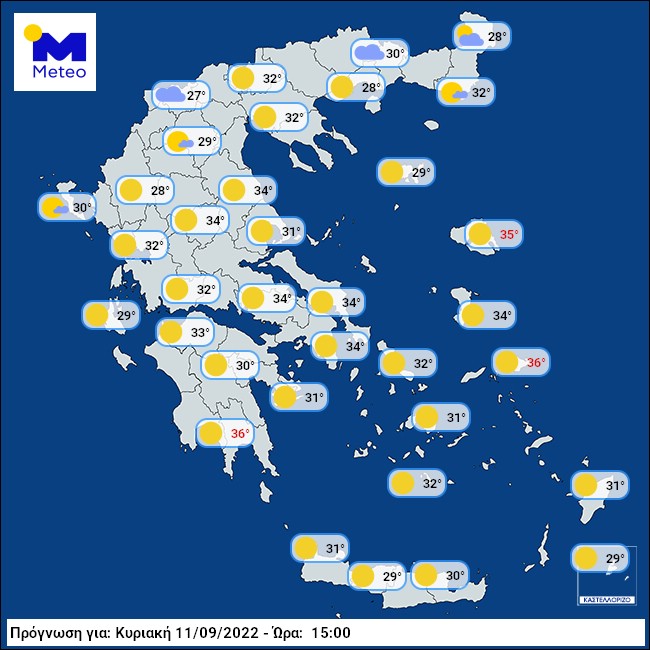 The areas where the heat will be most noticeable will be in Thessaly, Central Greece, the Peloponnese and western Crete.
At the same time, there will be increased transfer of dust from Africa, which on Friday, Sept 9, is expected to affect the western parts of the country and spread throughout the country on Saturday.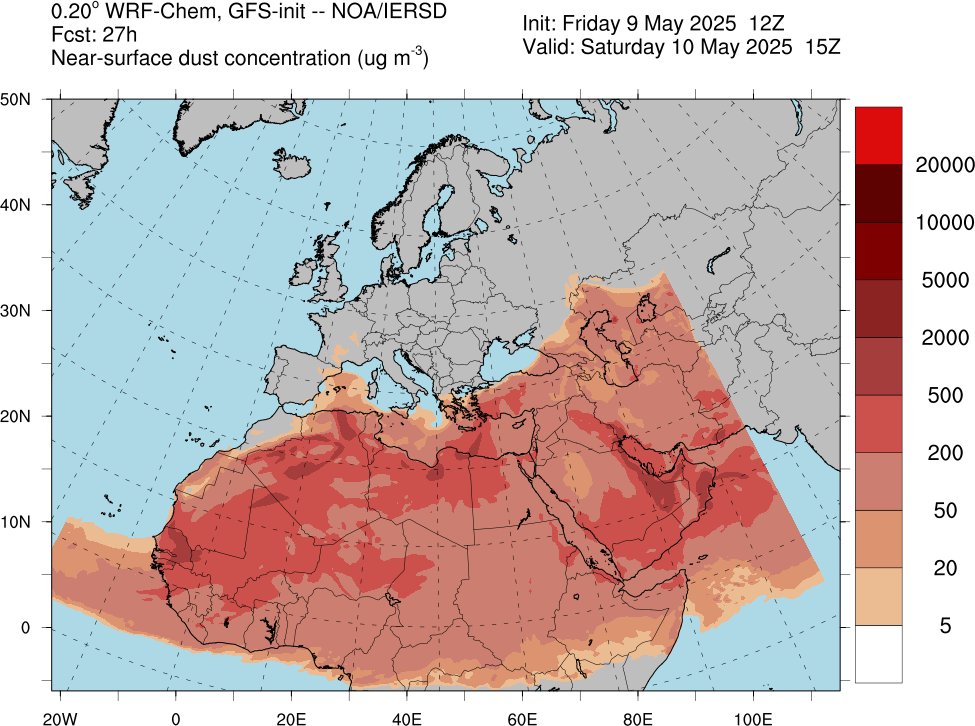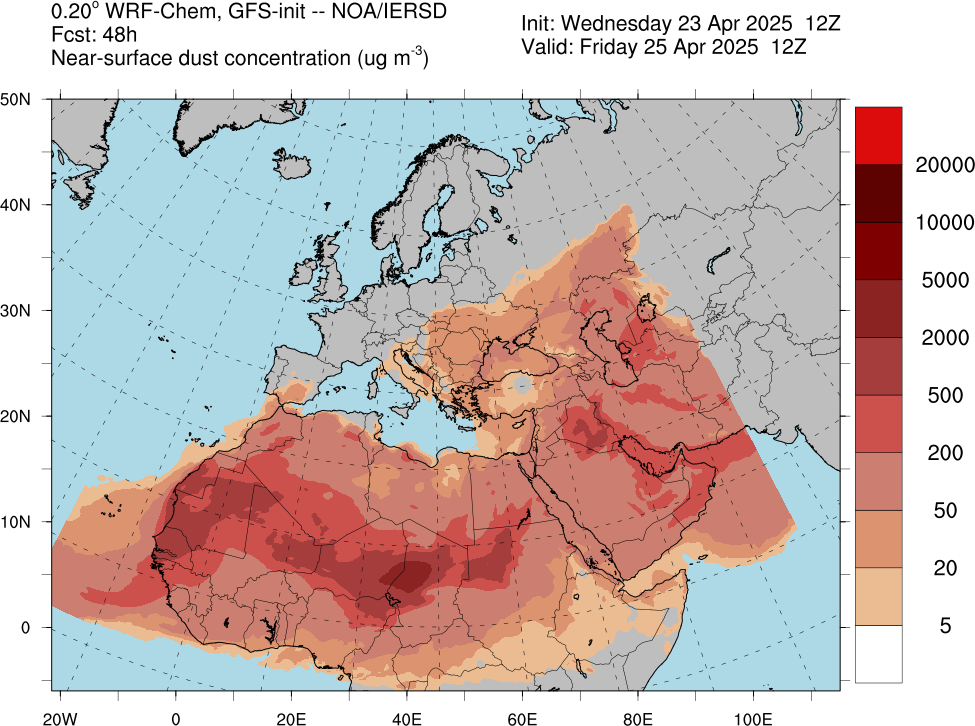 The Sahara dust will continue also on Sunday and Monday, Sept 10-11.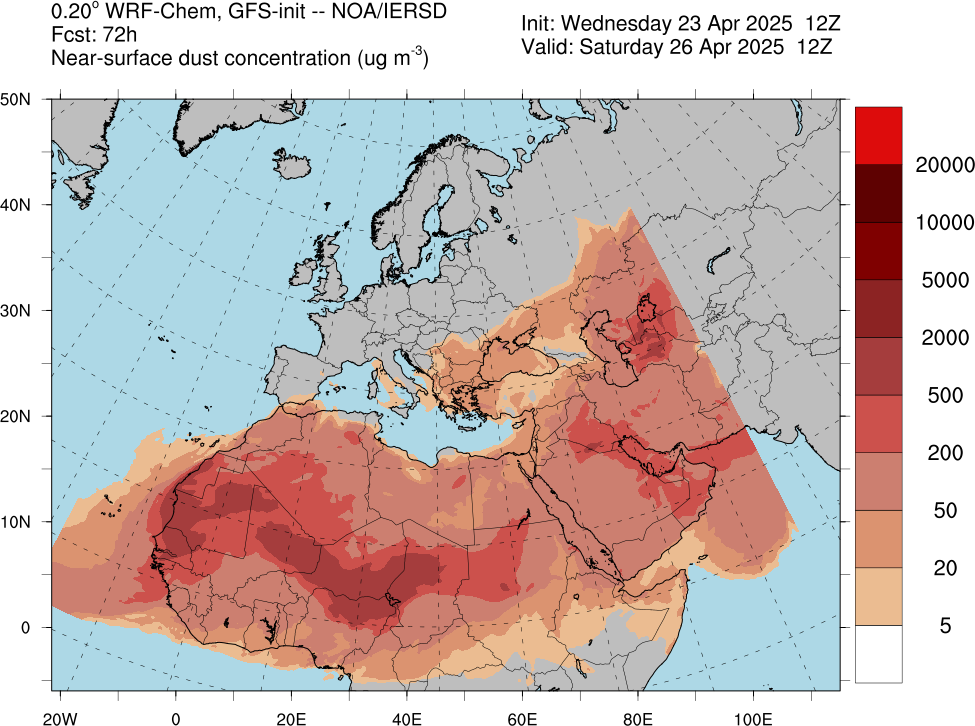 source:weather service  meteo.gr