Streets in the port of Piraeus turned into rivers and a garbage bin took a lonesome ride between cars and their motorists struck in the waters, as storm EVA reached Attica on Sunday.
The storm affected mainly the south suburbs and meteorologists had warned of flooding phenomena.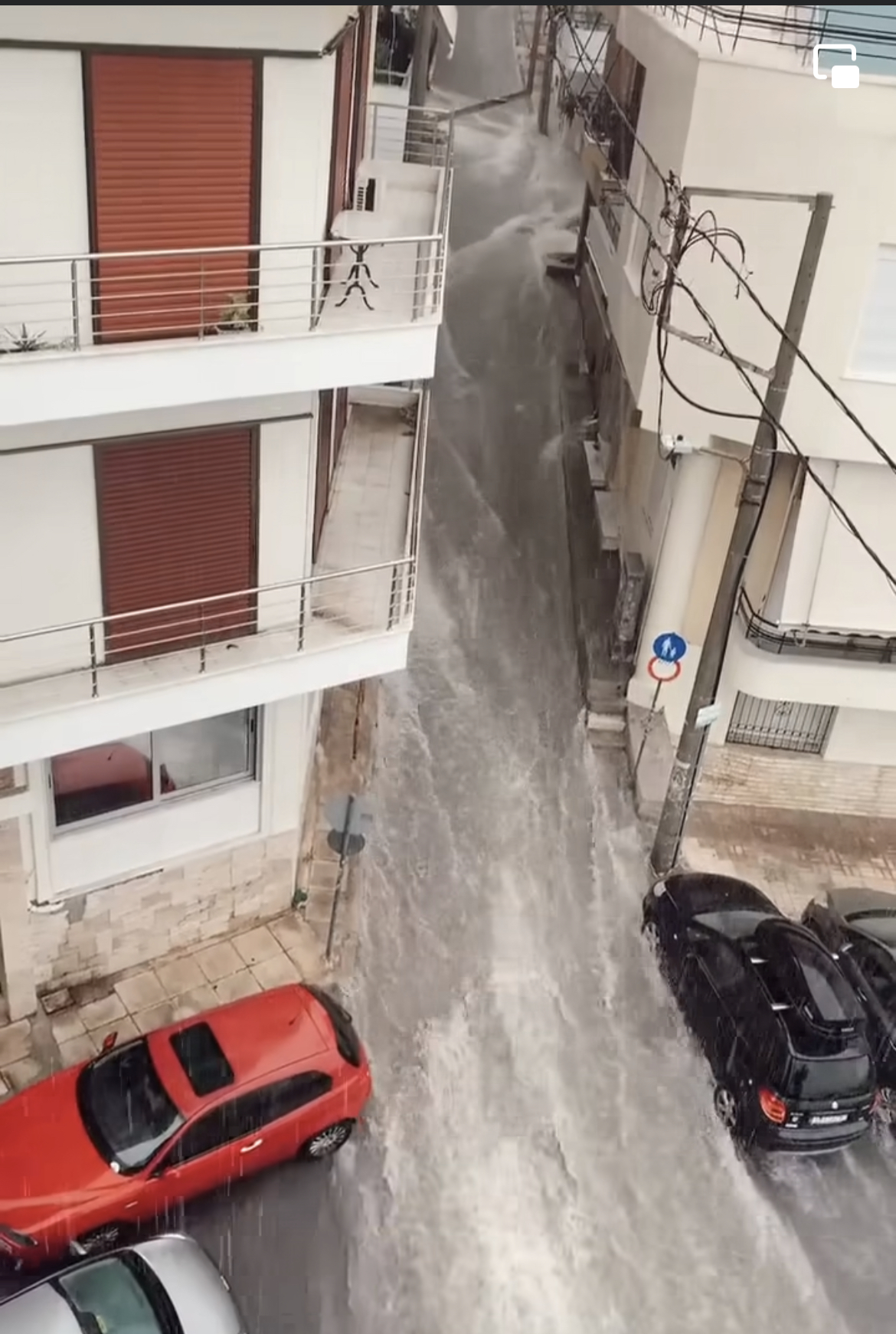 It needed just 15 minutes of rain to have streets, basements and shops flooded, media reported.
Due to water accumulation, traffic was halted in several main roads of the biggest port of the country.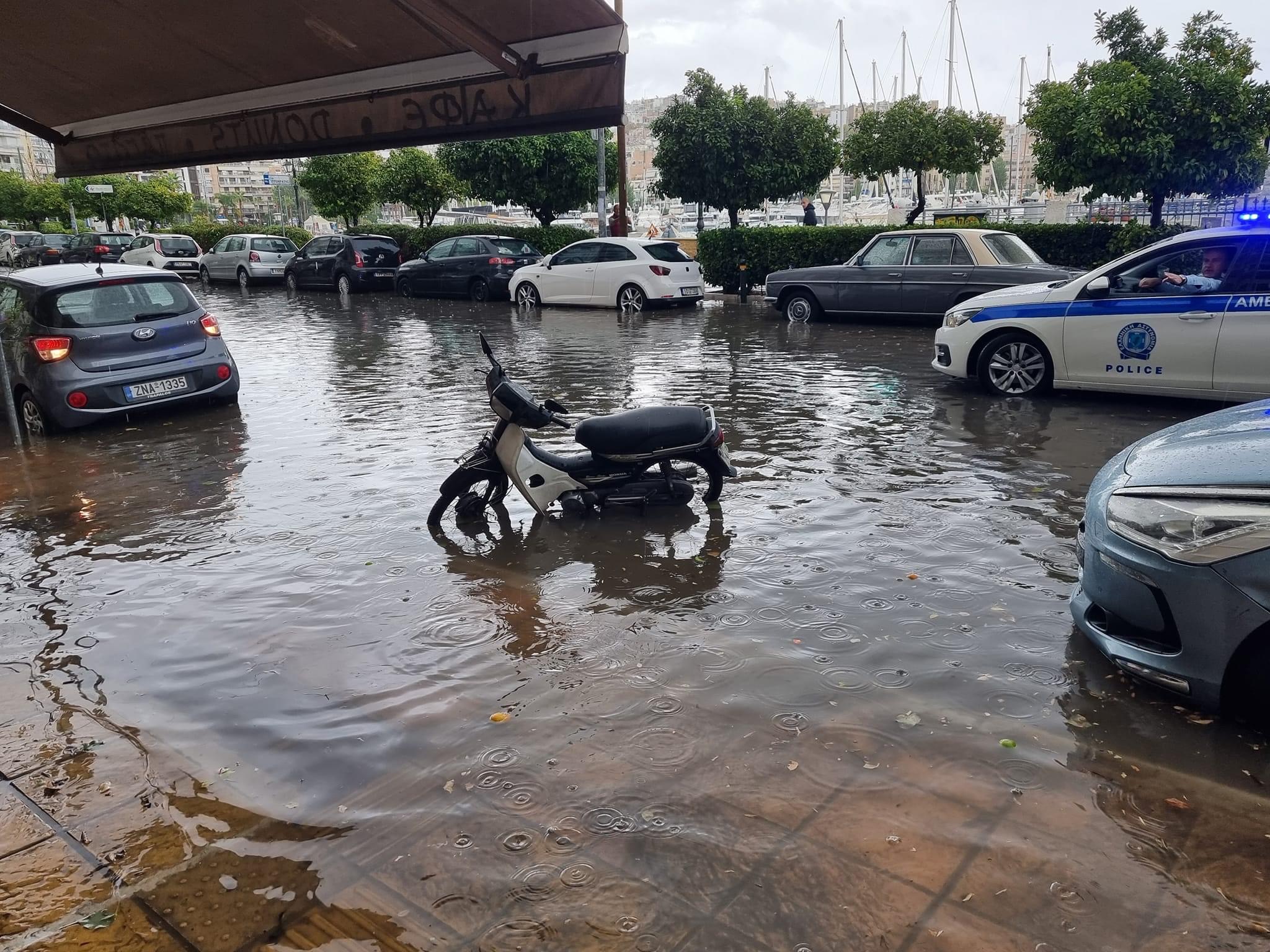 pictures via piraeuspress.gr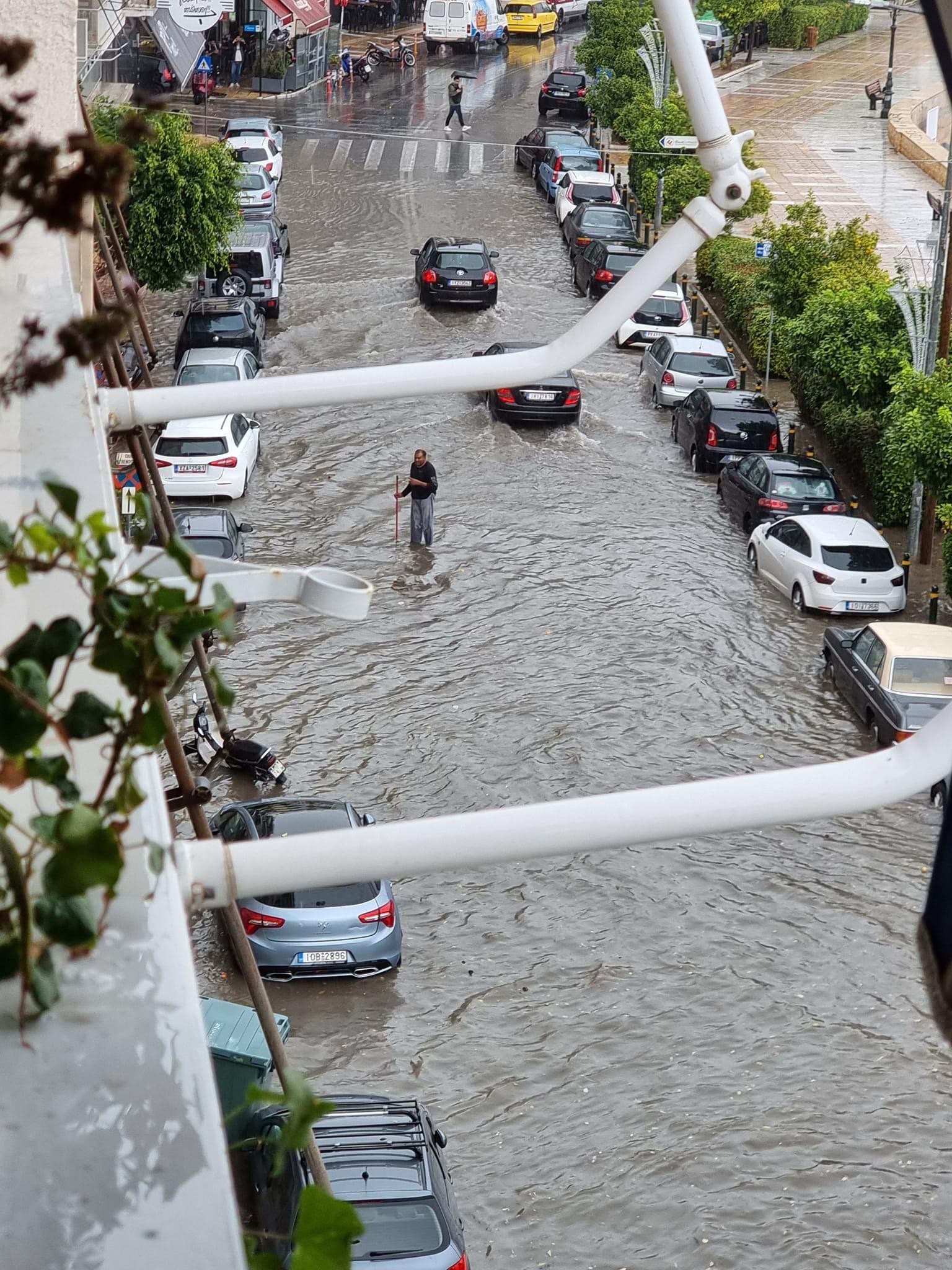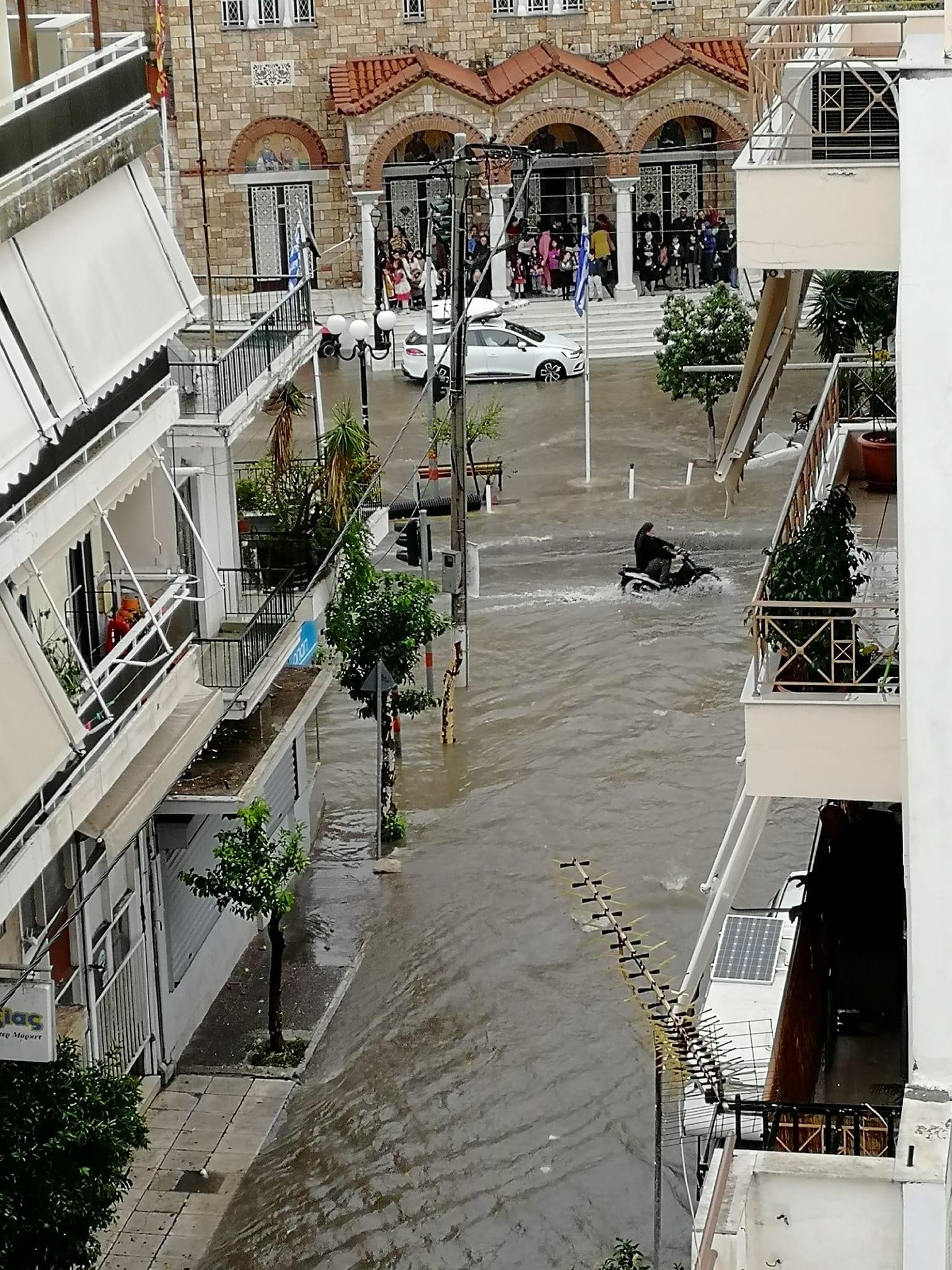 The problem was later solved by itself as the rain was strong but of short duration.
As storm EVA moved to Cyclades islands in the Aegean Sea it also flooded Syros, for example, causing also power outages.
According to local media cyclades24.gr power outages in capital of Syros Ermoupolis lasted several hours.
Video: Sunday noon at the port of Paros; streets turn into rivers
Among the several waterspouts storm EVA cause was also the one at Isthmia of Corinth in the Saronic Gulf.
Video: Waterspout
Within the next hours, storm EVA is forecast to hit western Crete and the Dodecanese, and the Civil Protection sent a warning message via emergency line <112> to residents of Samos, Ikaria and the Dodecanese on Sunday.
Watch the course of STORM EVA LIVE here.