Greece 2.0 just a few kilometers away from Patras: Early in the morning students are holding tight to keep balance as the tractor wheels rev up on the rough, muddy road and then uphill to civilization.
They go up and down the hill on tractor four times per day: for school and tutoring lessons.
The contractor assigned with the building of the road in the village Voudeni, 3 km away from Patras, northern Peloponnese, went broke and the project that was meant to improve the living conditions turned into an nightmare of isolation.
Children of the twenty families in Voudeni are forced to go to school and to tutoring every day by tractor, the only vehicle that can make it on this unfinished road.
Residents of the community told media on Tuesday that the village chairman  informed them that the contractor who was building a road went bankrupt and   so the project is "in the air".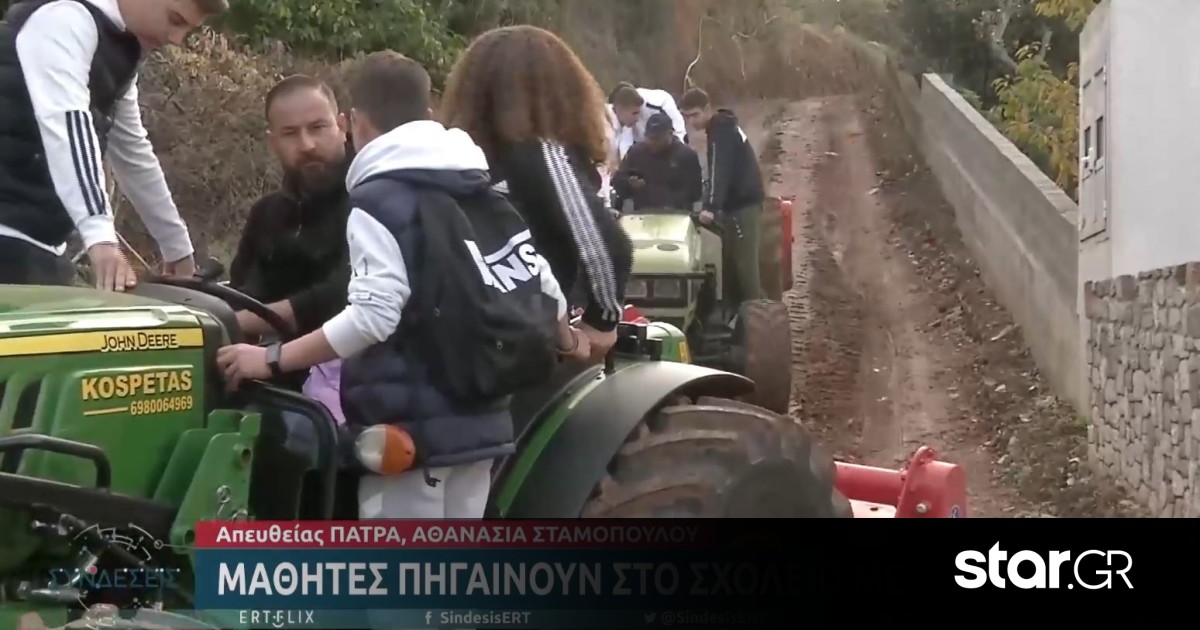 Despite the great patience shown by the local people, there has been no solution so far and no result of actions.
"Not even the deputy major in charge has visited us," the locals complained.
So every day families are forced to move on uphill, muddy roads, where even cars cannot move and tractors are the only solution.
People cannot even reach to the cemetery, the removal of garbage is a huge problem.
The issues has gained publicity in all media in the country on Tuesday. Many spoke of "pictures on shame in Greece in 2022."
PS Chances are better now for the people of Voudeni after their problem became known across the country. Or not…