Greece's National Meteorological Service EMY updated on Wednesday its weather warning that had issued on Monday.
There are no  substantial differences to the previous warning and bad weather  front will hit mostly the islands.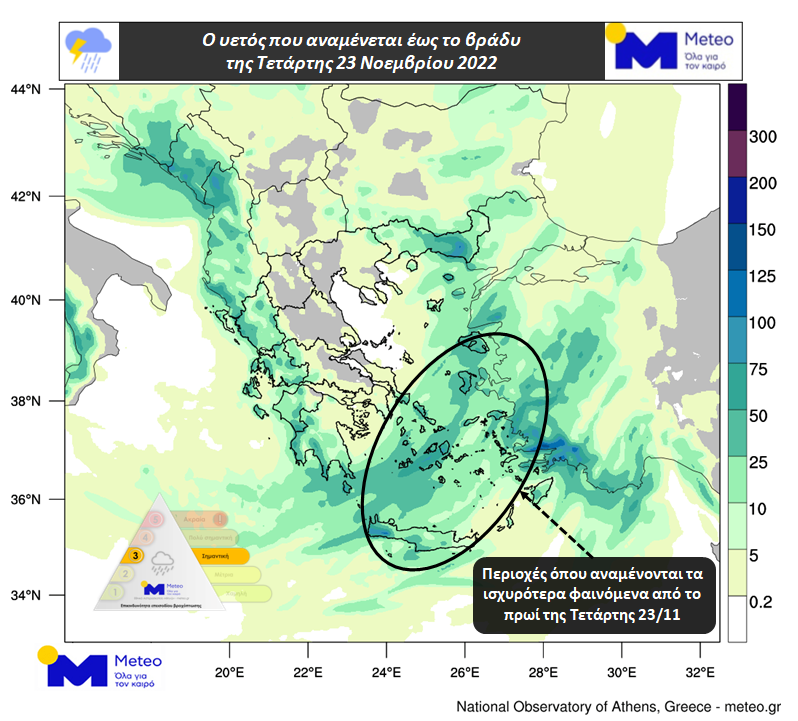 According to the updated weather warning, heavy rainfalls and storms are forecast for:
the islands of the eastern Aegean Seas, the Cyclades, western and southern Crete and the Dodecanese.
Late Wednesday evening (November 23) the intense phenomena will be limited to the Dodecanese (mainly Rhodes – Kastellorizo ​​area) and will weaken during the night.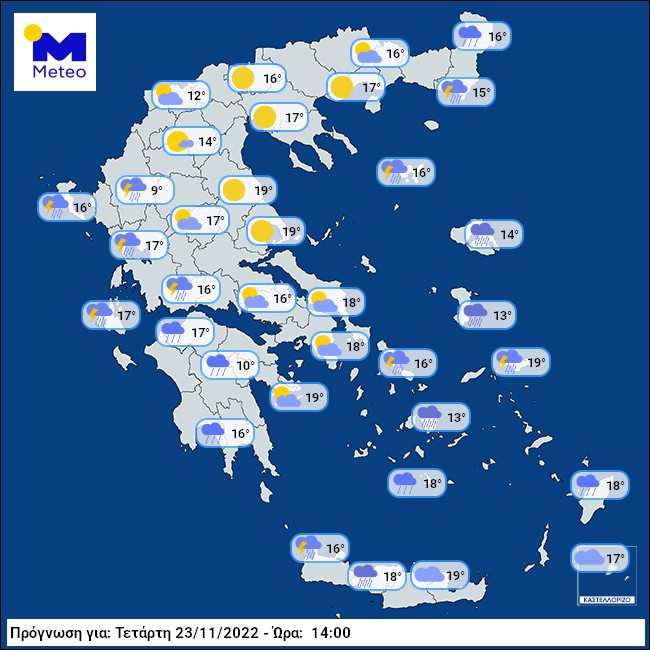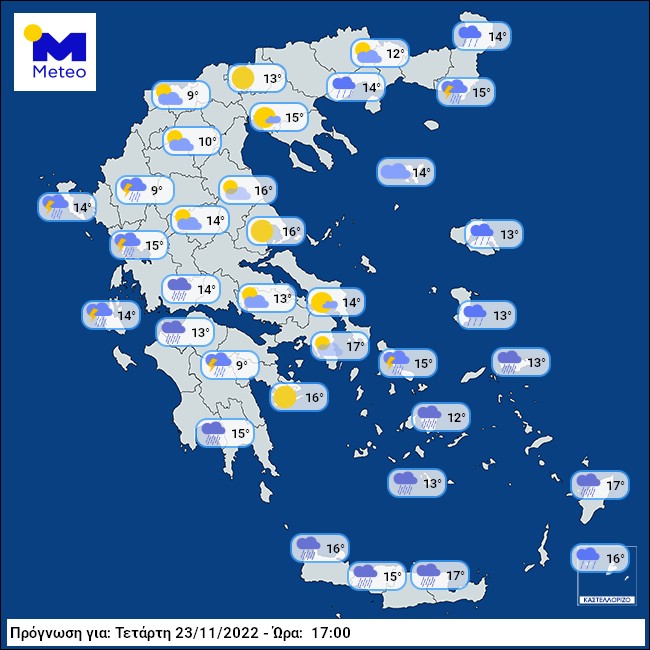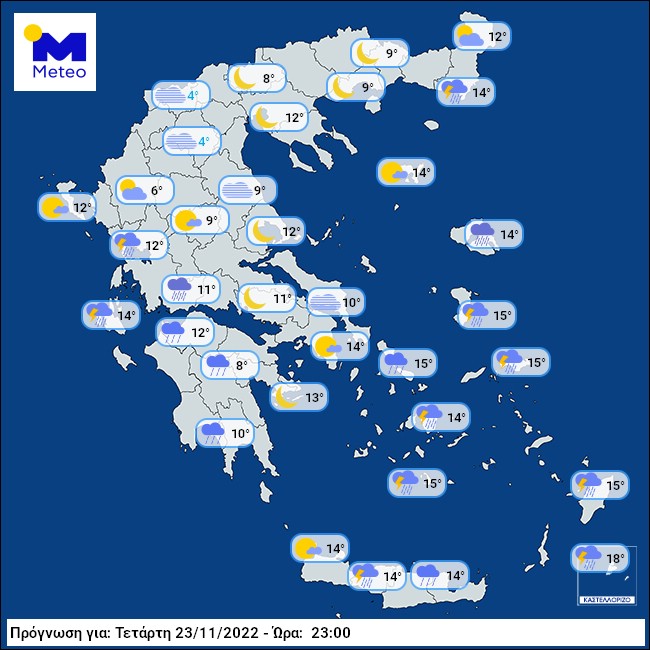 Southern winds blowing with intensity 7-8 Beaufort.