Α strong earthquake occurred at 10:06 on Tuesday night in Evia in the same epicenter as the 4.7R in the morning. The tremor was strongly felt also in Greek capital Athens and in a radius of over 100 km.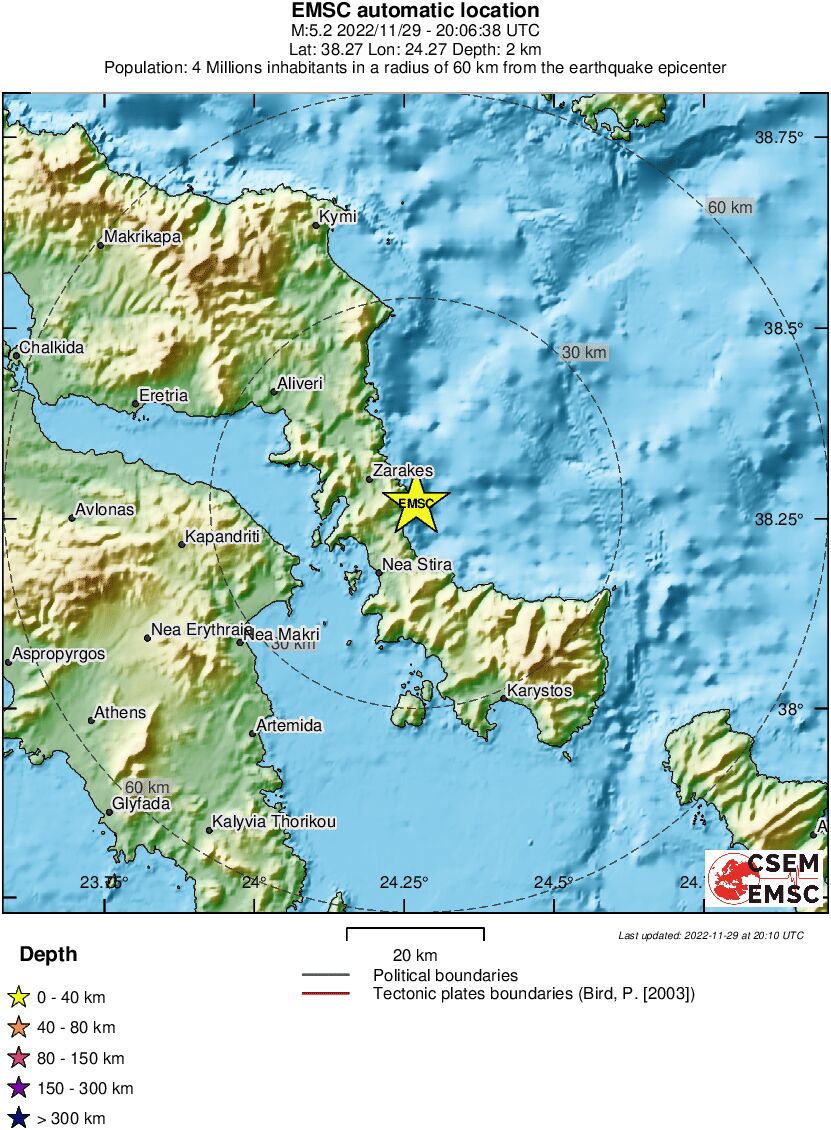 According to the revised solution of the Athens Observatory, the earthquake had a magnitude of 5.2 on the Richter scale.
The epicenter was 6 km southeast of Zarakes and the focal depth 8.9 km.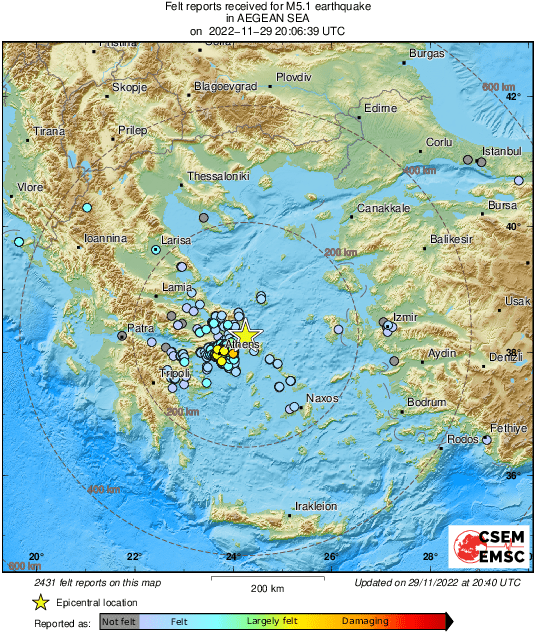 The tremor was felt in Greek capital Athens, some 60 km away as well in Corinth, in North-East Peloponnese and the Cyclades islands of the central Aegean Sea.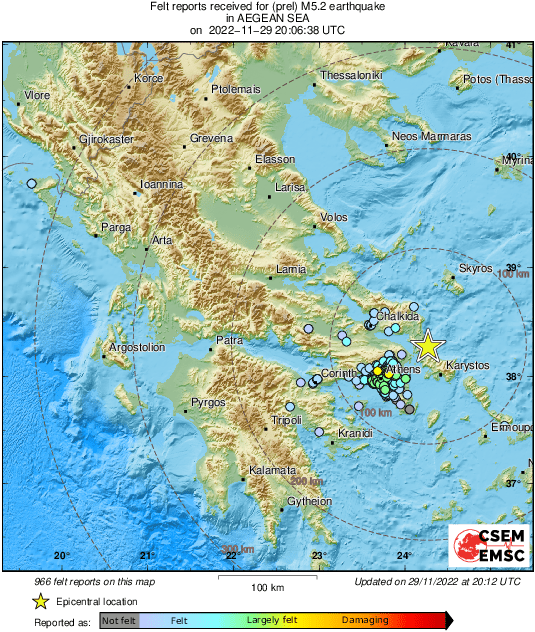 In south Athens, the 5.2R were felt as a quite long and persistent shaking, however, without a noise. In the center of Athens, some people also heard some hum.
What seismologist say
"We are monitoring the evolution of the phenomenon," Geology professor and head of Earthquake planning & Protection Agency, Efthymios Lekkas, told state broadcaster ERT.
He admitted that the fact that the evening earthquake was bigger than the morning one "complicates the issue."
He emphasized that "we should "definitely see the development to be able to say if it is the main one."
Seismologists were not sure whether the 4.7R in the morning was a main earthquake and spoke of an unknown fault line. The 4.7R were followed by two more tremors over 4R and dozens of aftershocks. (details on KTG's earlier post here.)
Lekkas appeared reassuring, noting that "the area does not seem to be able to produce a larger earthquake" and that "the buildings can withstand such magnitudes".
He urged residents to remain calm and expressed the assessment that there will be no earthquakes with larger magnitude in the region.