Residents on the island of Zakynthos in the Ionian Sea and the Achaia prefecture in western Peloponnese were alerted of upcoming dangerous weather phenomena with an emergency warning sms via <112>.
The message urged them to minimize travel and take protective measures due to strong rain and gale-force winds.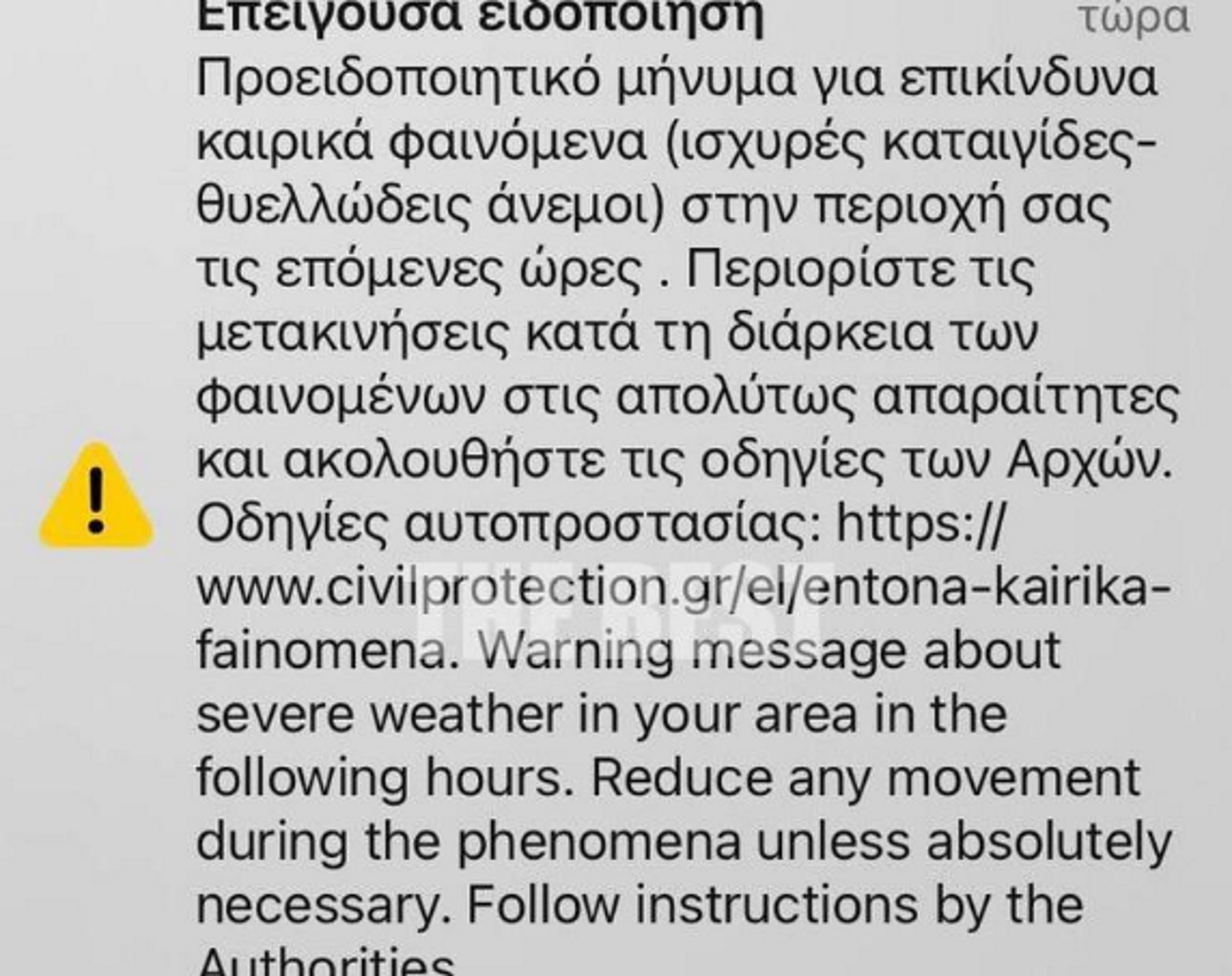 The extreme weather phenomena are expected in the areas from Wednesday afternoon until Thursday night, January 25-26, 2023.
According to state broadcaster ERT, schools on Zakynthos will remain closed on Thursday, Jan 26.
The mayor took this decision "given that many of school buildings on the island have many and serious problems, such as the absence of roofs, corroded plasters, problematic and dangerous electrical installations, inappropriate or worn windows and doors," ERT reported.
National Meteorological Service EMY updated its weather warning as successive bad weather waves are forecast to hit Greece until late Friday, Jan 27.