Greece's Meteorological Service EMY issue an emergency bulletin warning of weather deterioration with heavy rainfalls and storms, locally possibly accompanied by hail and stormy winds.
The bad weather front is forecast to hit Greece starting on Wednesday, March 13, and lasting until Friday, March 17, 2023.
There will be snow in some regions in Central Greece and North Peloponnese.
Weather Warning & affected areas
Wednesday, March 15
a) Ionian Sea islands, Epirus, western Sterea and western Peloponnese. From the late afternoon the phenomena will gradually weaken.
b) from the afternoon hours northern and eastern Aegean Sea islands and from late evening the Dodecanese.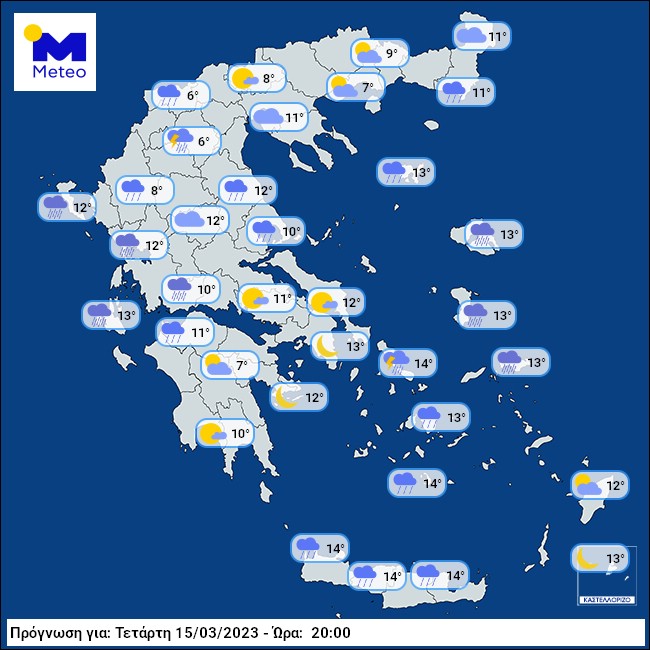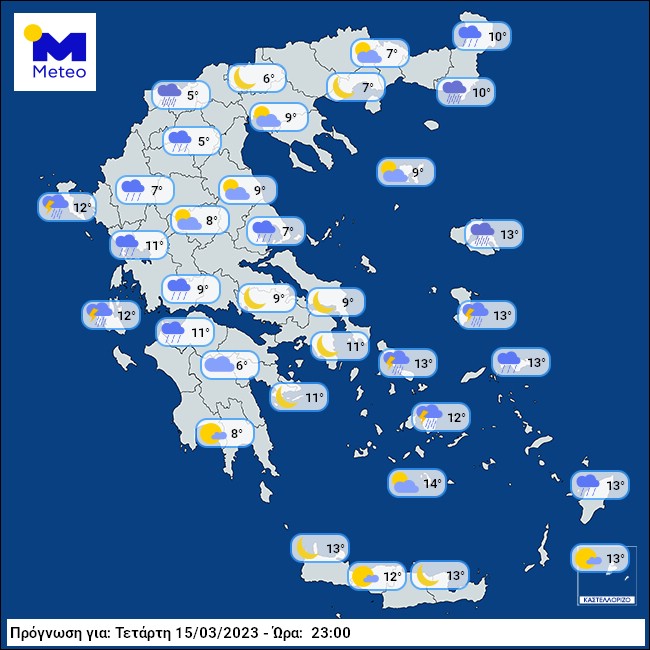 Thursday, March 16
a) until noon: islands of the northern and eastern Aegean Sea.
b) from midday with intervals: the Cyclades and Crete.
c) early morning and afternoon: Dodecanese
d) from the afternoon: eastern Thessaly, the Sporades islands and Evia.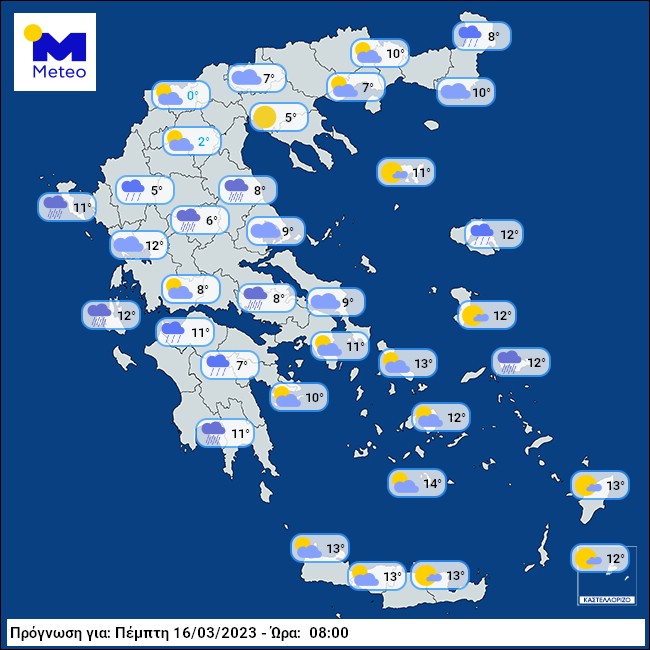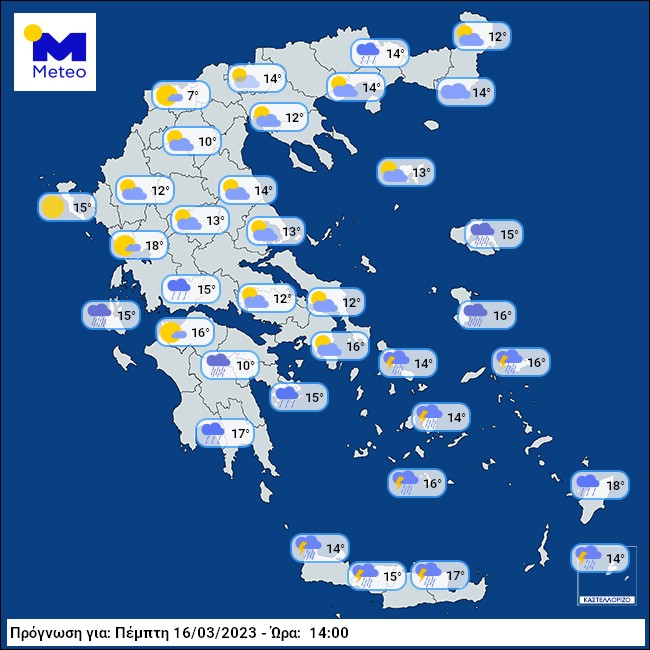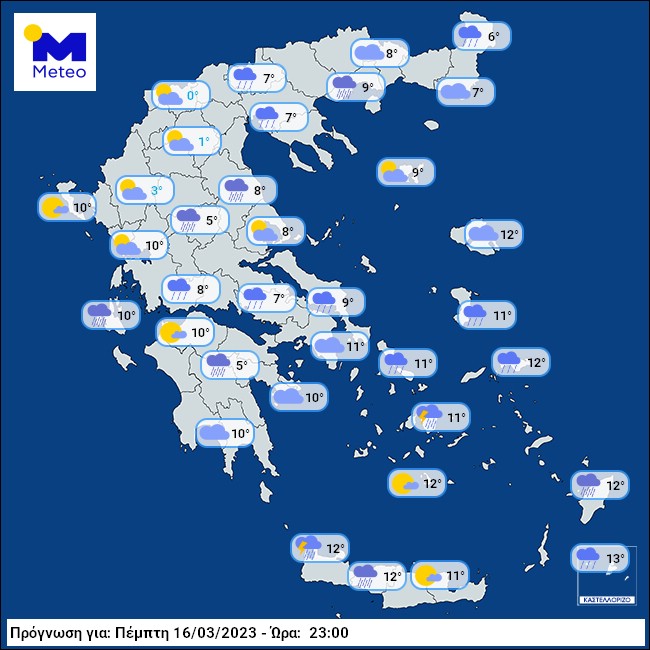 Friday, March 17
a) in Crete where the phenomena will weaken on Saturday morning, March 18
b) until noon: Evia and the Cyclades.
c) until afternoon: the Dodecanese.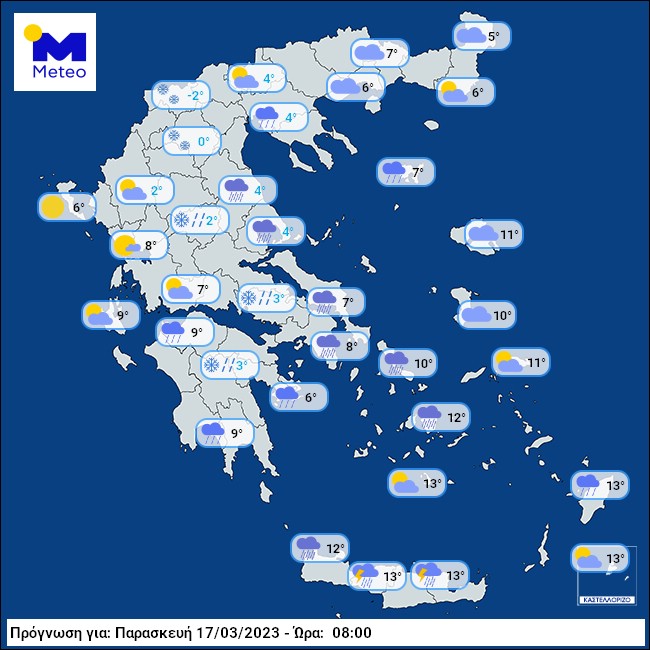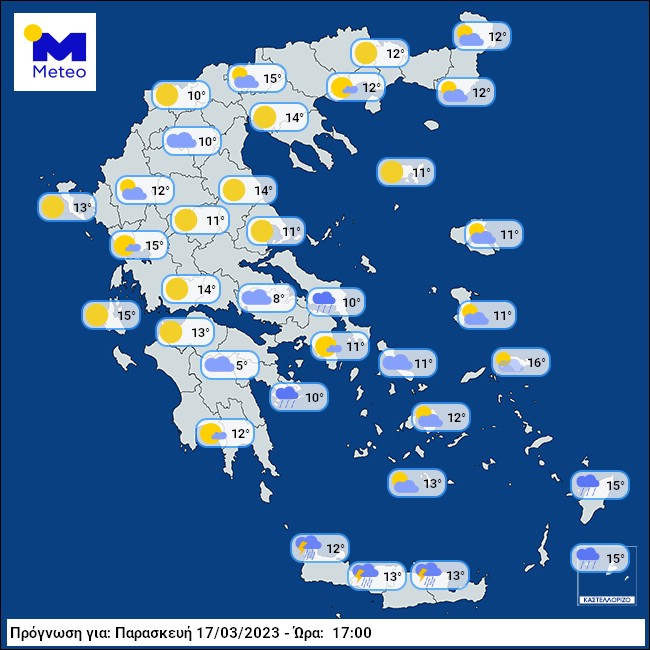 Winds will be blowing with intensity 7 to 8 Beaufort.