Professor Panagiotis Behrakis, head of the Smoke Free Greece initiative of the Hellenic Cancer Society, was recognized by the World Health Organization (WHO) along with others in the annual awards for tobacco control in an event in Ljubljana on Thursday.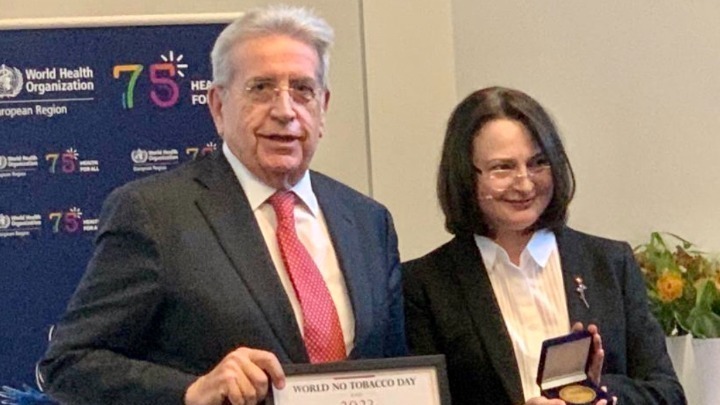 In a statement, the Society said that Panagiotis Behrakis is considered an expert of global standing in controlling tobacco smoking, and represents Greece in the European Union's and WHO's activities related to smoking.
He is also a coordinator of the European program "Joint Action I on Tobacco Control", it said.