The Greek public opinion has changed its attitude towards the euro and the eurozone. While in the first years of the bailout agreements the majority of Greeks supported the euro with around 70%, now Greeks have changed their mind.

No wonder after seven years of strictest austerity and internal devaluation of incomes and lives.
In a public opinion conducted by ALCO for magazine Zero, and the question about Greece joining the Eurozone 15 years ago" the majority replied that it was wrong decision.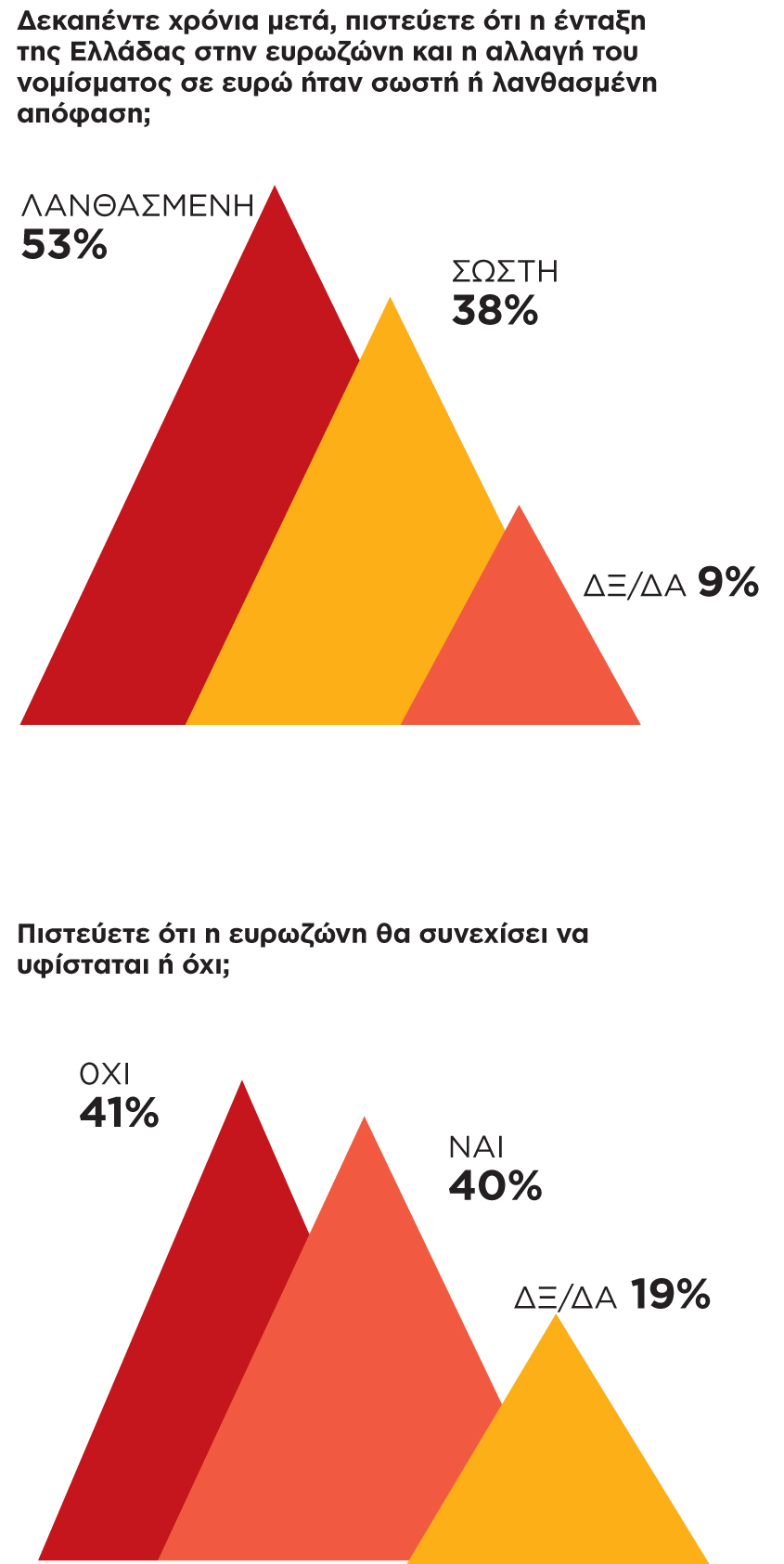 53% of respondents said it was "wrong decision"
38% of respondents said it was "right decision"
Furthermore, 41% of respondents believe that the eurozone will not continue to exist, while 40% said they believed that it will continue.
19% said they did not know/did not answer.