A fighter to the bone. 95 years old. Manolis Glezos is holding two red flowers and with the help of a walking stick goes to the Polytechnic University in downtown Athens to honor the dead of the Students' Uprising in 1973.
When he arrives in front of the Monument, his companion takes the umbrella and leaves.
Manolis Glezos is left alone in the rain. He raises his fist and greets these who lost their lives to bring democracy in Greece.
A proud man.
He does not join the festivities or the protest march that starts traditionally from the Polytechnic University, through the main avenues of the center of Athens and ends outside the US embassy.
A few years ago, he said in an interview that he doe snot like how this great popular uprising was politicized and grabbed by several political parties.
This has nothing to do with the spirit of the uprising against the junta, he said. They were all together, one fist against the colonels, without ideologies that divided them, Glezos said.
Some 6,000 students and common Greeks marched also this Friday, November 17th 2017, to commemorate the 44. Anniversary of the Students' Uprising.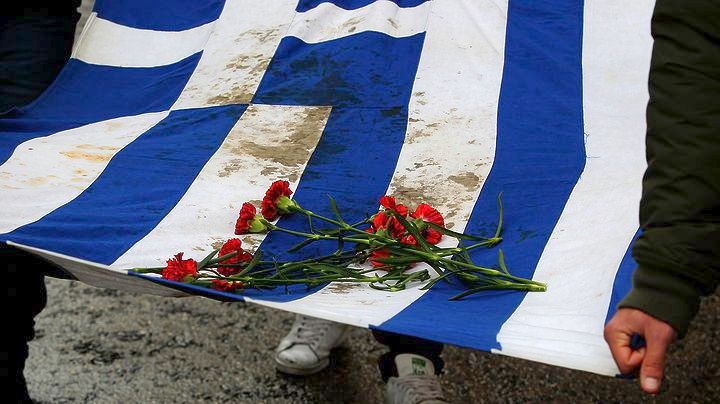 Members of PASOK Students' organization have been carrying all these years the Greek flag that still has some blood traces.
The flag was found in the Polytechnic premises after an army tank crashed the main gate of the university and where thousands of students were were chanting slogans against the military dictatorship.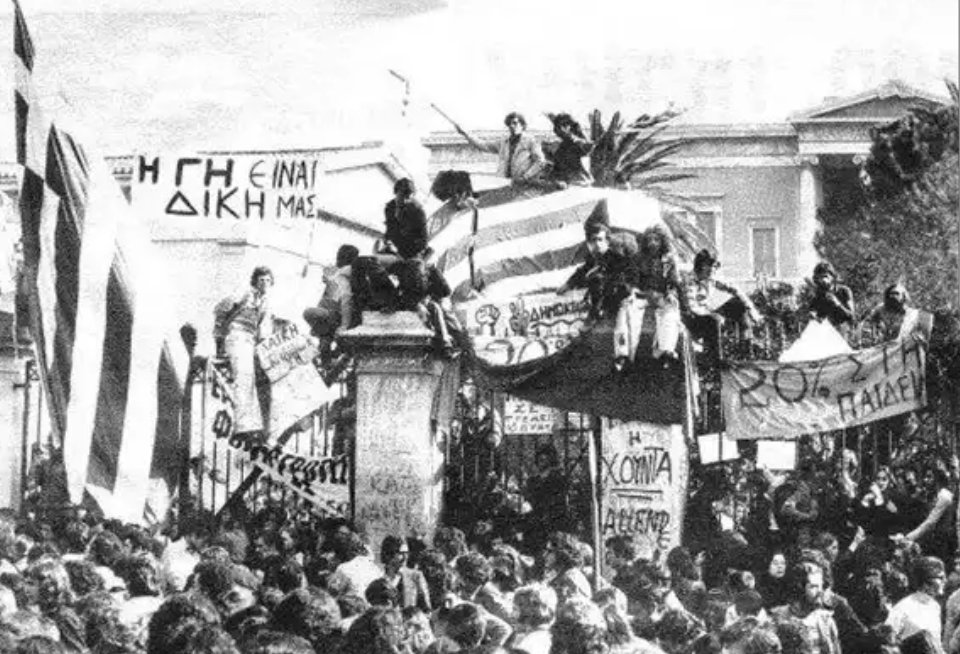 The day after… Police is cleaning the blood, majority of protesters has been arrested and tortured in military prisons.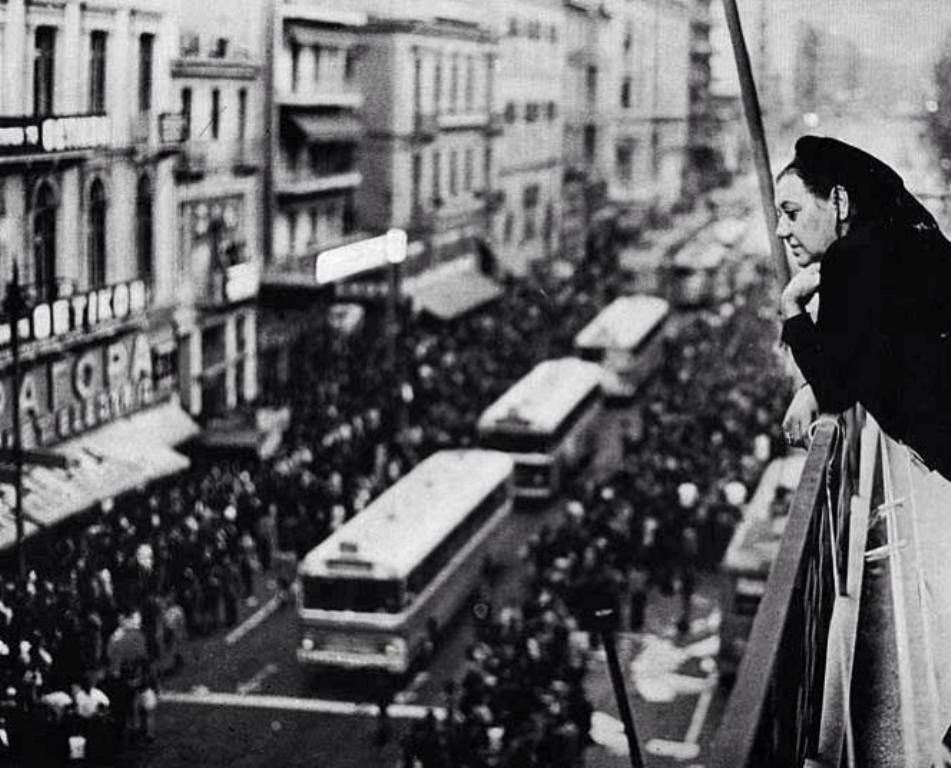 Famous actress Sophia Vembo is watching the protest from her balcony on Patision Avenue, near to Polytechnic University. When army and police cracked down the uprising, she opened her door and offered refugee to students and workers and protesters trying to flee arrest and torture.
In the four days that shook Greece, estimated 16 to 28 people were killed inside and around the Polytechnic University.
A tragedy in the modern history of Greece.
More rare historic pictures here, rare footage material here.