Greece's National Meteorological Service EMY has issued a weather warning for August 15 and 16, 2018. The weather deterioration will bring powerful rainfalls and thunderstorms and locally also hale and very strong winds.
However, the deterioration will be temporary, sunshine in the largest parts of the country and temperatures up to 36 – 37 degrees Celsius are forecast over the  weekend.
The bad weather front will mainly affect the West regions of Greece from North to the South.
Weather Forecast Analytically & Regions affected
Wednesday, 15. August
As of noon and afternoon Epirus, West Macedonia, Central Macedonia – especially the prefectures of Pella, Imathia and Pieria -, West and North Thessaly and mountainous and semi-mountainous areas of West Sterea.
For Wednesday, Greece's Civil Protection has issued a High Risk of Fires Warning for the regions bellow: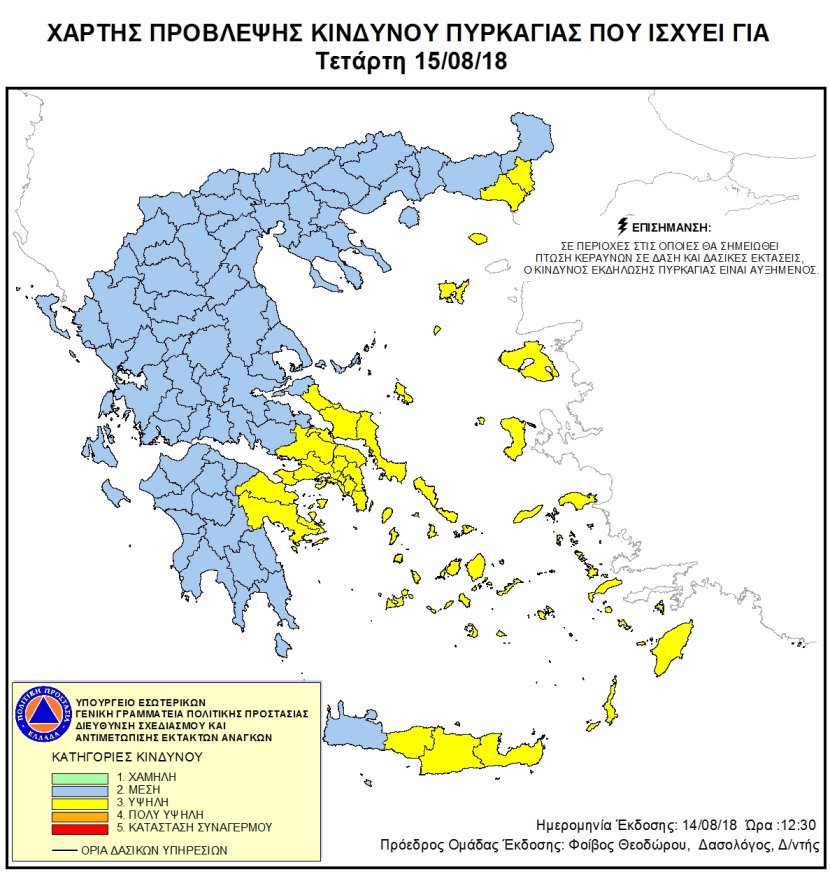 Thursday, 16. August
Epirus, West and Central Macedonia – same prefectures as on Aug 15 -, possible also North Ionian Sea as of afternoon.
By noon and afternoon also West and Central Sterea, North and West Peloponnese.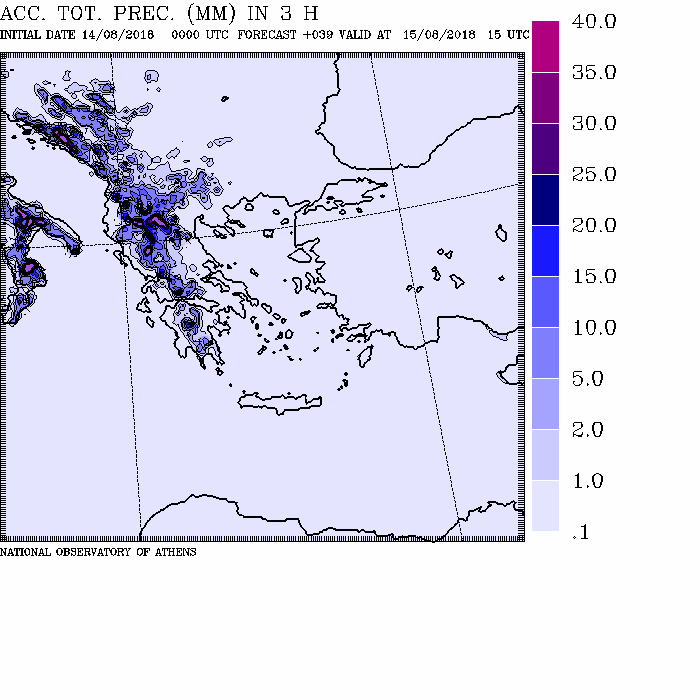 Friday, August 17
Saturday, 18. August
Sunday, 19 August
Wind forecast in the Aegean Sea is up to 6 Beaufort.
sources: emy.gr, meteo.gr