Busy cafes and restaurants, traditional souvlaki grills and snack bars in Athens and other big cities but also in towns and small villages were shut down on Tuesday to participate in 24-hour strike of the food service sector. The strike is a protest move as the sector seeks financial support by the government for imposing restrictions for the unvaccinated.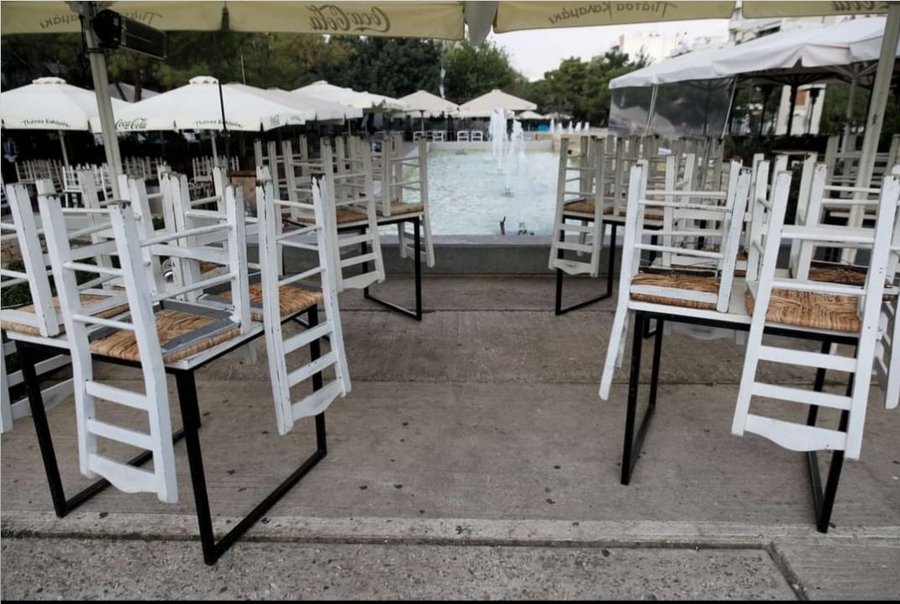 The protest mobilization was launched by the Association of the food service sector E      . While strike participation outside urban centers seems overwhelming, there are estimations of 60% to 70% in Athens and other big cities.
Strike-breakers are the food service chains and their franchise branches.
In our neighborhood in a suburb in southern Athens, two taverns and three coffee shops are closed and the elderly pensioners who enjoy their morning coffee with a chat flocked to the franchise of a fast food, the only venue open today..
In Thessaloniki, locals were seeing queuing for a coffee to go outside the few stores that were open.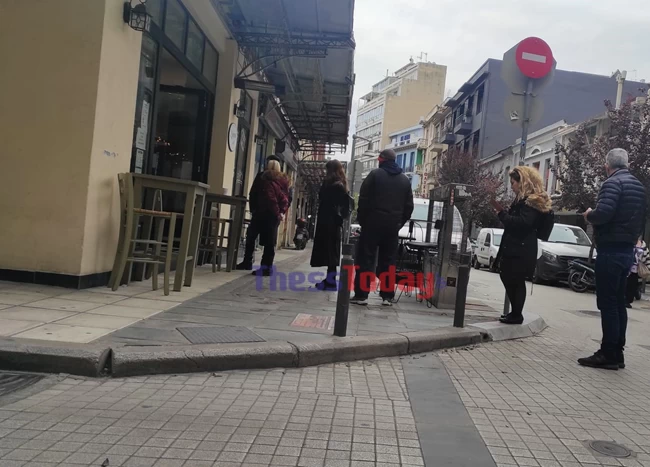 Employers and employees of the sector, however, gathered outside the Macedonia-Thrace ministry symbolically carrying coffins to mark the 'funeral' of the sector.
In Patras, protesters carried balloons with sculls.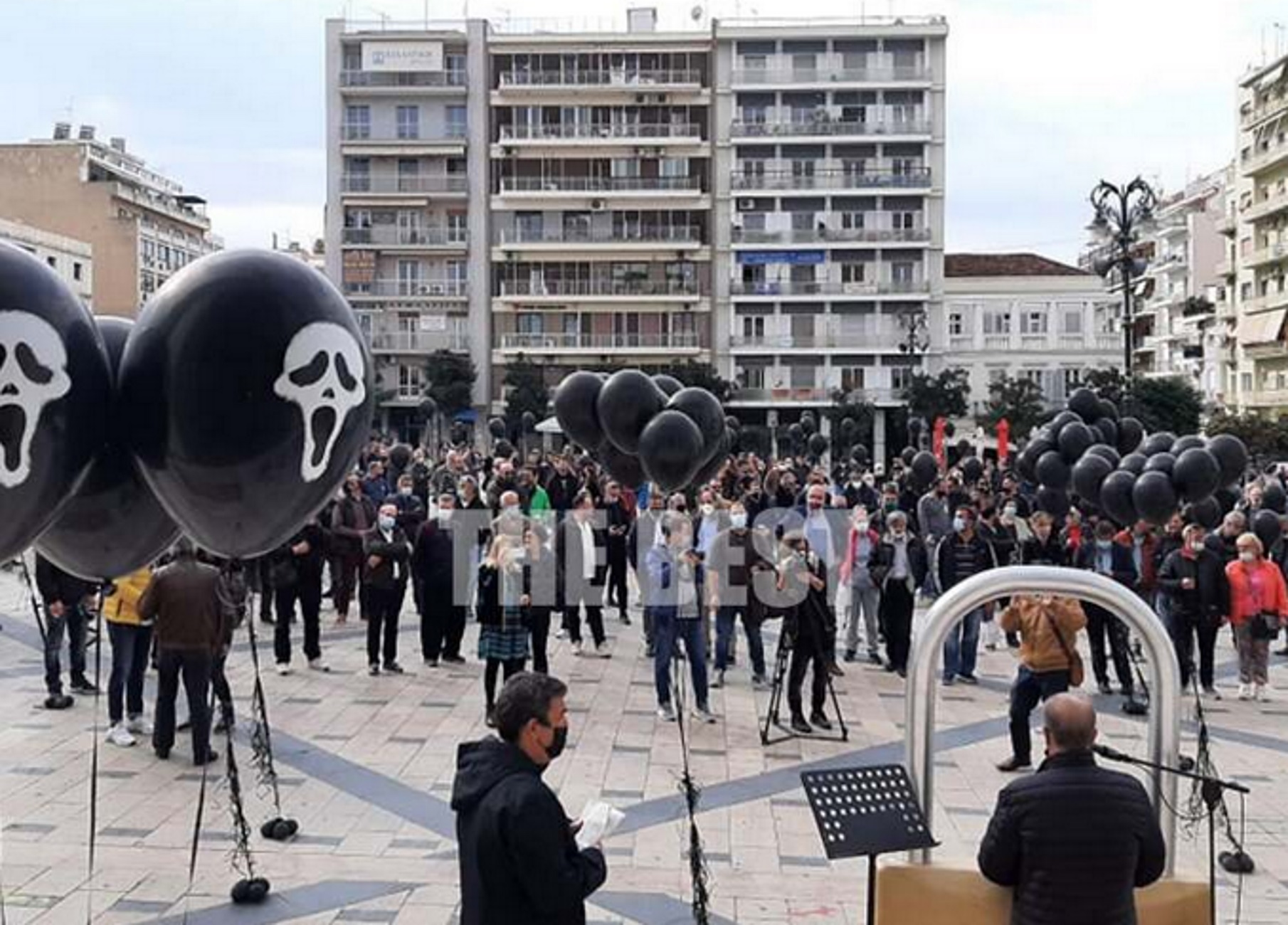 In Athens riot police moved to hinder protesters coming close to the Greek Parliament.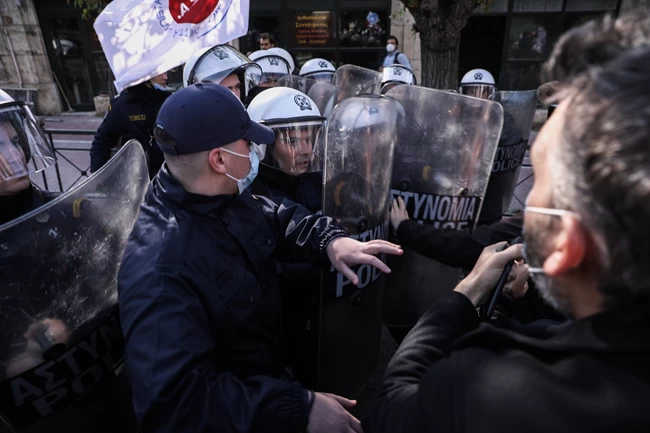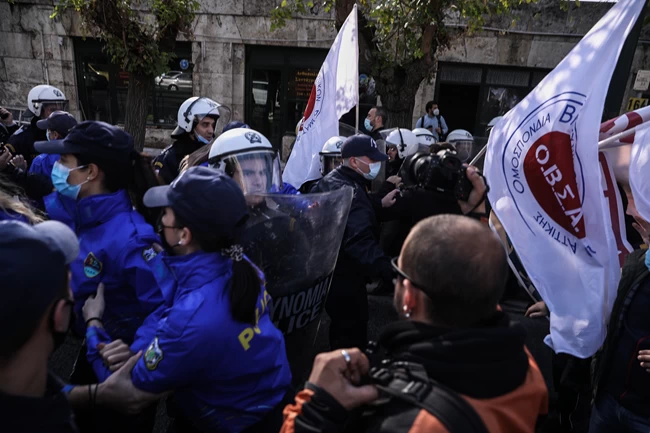 Since the requirement of negative Rapid or PCR test for unvaccinated customers in cafes and restaurants, revenues dropped by 50%.
"Just two in 150 customers came with a Rapid test," the owner of a big venue in downtown Athens told media.
A Rapid test is available at a cost of 10 euros, while the price for a coffee ranges between €2 and €4.
"We cannot play policeman to our customers" other restaurant and cafe owners said adding that "unvaccinated turned their back to the sector."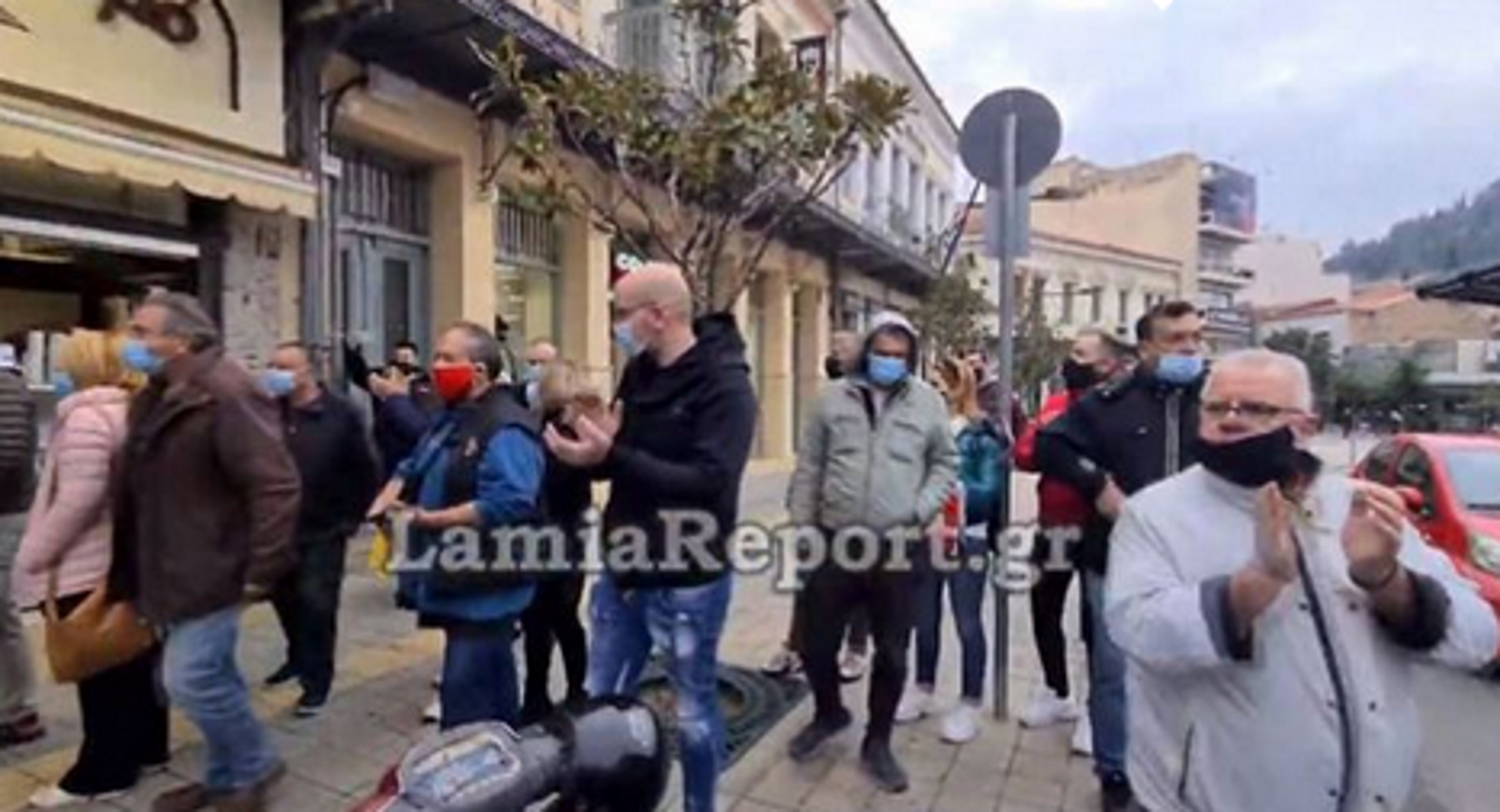 In Lamia, central Greece, protester ironically applauded outside open venues that did not join the strike.
Greece is currently reporting its highest daily number of confirmed COVID-19 infections since the start of the pandemic and the highest rate of death in six months, prompting the government to re-impose some restrictions that target roughly a third of the country's population that remains unvaccinated.
Public health advisors to the government are backing tougher capacity restrictions for businesses, and officials are due to decide on whether to implement the proposals later this week.
Giorgos Kavathas, leader of Greece's largest small business association, said demands from the government included tax breaks and rent subsidies.
"We support the public health measures but we also need assistance," he told state run television. "Let's not forget that in the last 20 months, catering businesses were closed for at least nine and others without outdoor customer spaces were closed for 12 months. The money that was lost will never be regained so clearly we need to have a serious discussion."
Development & Investment Minister Adonis Georgiadis stated that there has been "no reason for the strike as the government has no money to give to the sector."
Restaurants, cafes, taverns and the whole sector worked only with take away and delivery during the 7-month-long lockdown in 2020-2021. They received state support, however, many businesses were no able to open again in late spring/early summer when restrictions were lifted.
with info and pictures from ap, thesstoday, KTG, theToc, newsit,