Greece's National Meteorological Service (EMY) amended its weather warning issued on Thursday and upgraded to Alarm Level on Friday afternoon. Special mention is to the Ionian Sea and the islands where high volume of rain and winds blowing with intensity of 9 to 10 Beaufort are expected state broadcaster ERT reported citing the Greek Civil Protection.
EMY updated weather warning speaks of "dangerous weather phenomena" as the height of the rainfalls forecast for Saturday, Dec 11, will be very high on the Ionian islands and a large part of the mainland.
At the same time, stormy South/SouthWest winds will be blowing in the seas and will reach temporarily 8 to 9 Beaufort mainly in the Aegean Sea.
With regards to heavy rainfalls and thunderstorms, the dangerous weather phenomena will affect:
From Saturday dawn: Ionian islands, Epirus, western Sterea.
Gradually the bad weather will affect also the Peloponnese and western parts of Thessaly and eastern mainland.
At night the phenomena will weaken.
Saturday afternoon and evening: eastern Macedonia, Thrace and the islnds of North-Eastern Aegean Sea.
The phenomena will weaken from the early morning hours of Sunday, Dec 12, 2021.
It is noted that the passage of the bd weather front from east
Sterea – Evia and Attica – is forecast for the afternoon and early evening hours of Saturday (Dec 11), however, without particularly high volumes of rain, weather service EMY notes in its emergency bulletin.
Stormy south winds: Attica, Saronic Gulf, south Evia Sea
In addition, the meteo service of the National Observatory of Athens warns of gradual strengthening of south winds in the Saronic Gulf, Attica and the south Evia Sea expected on Friday night, Dec 10, until early evening hours of Saturday, Dec 11.
Attica: South winds 5-7 Beaufort
Saronic Gulf, South Evia: 6-8 B, locally up to 9 B.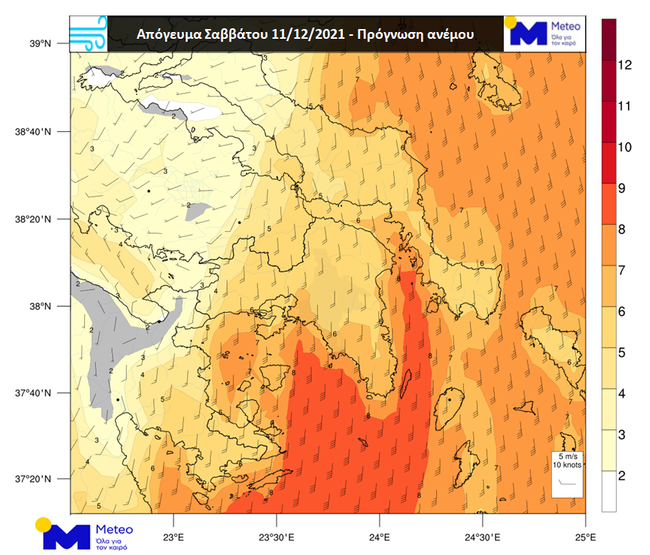 Wind forecast Saturday afternoon
The stormy winds will create high waves in the area, expected to reach 5-6 meters in the Saronic Gulf and 4-5 meters in the  south Evia Sea.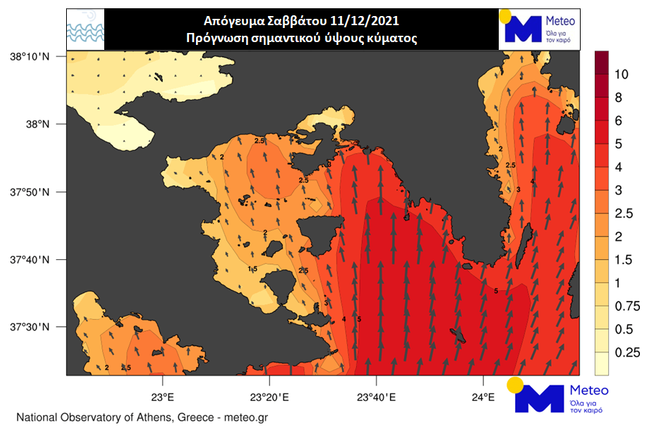 Forecast wave height.
Weather Forecast – indicative maps by meteo.gr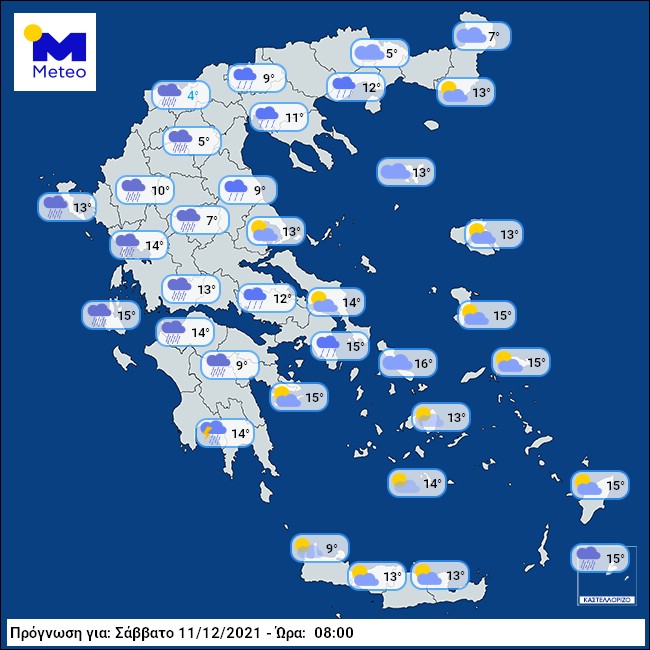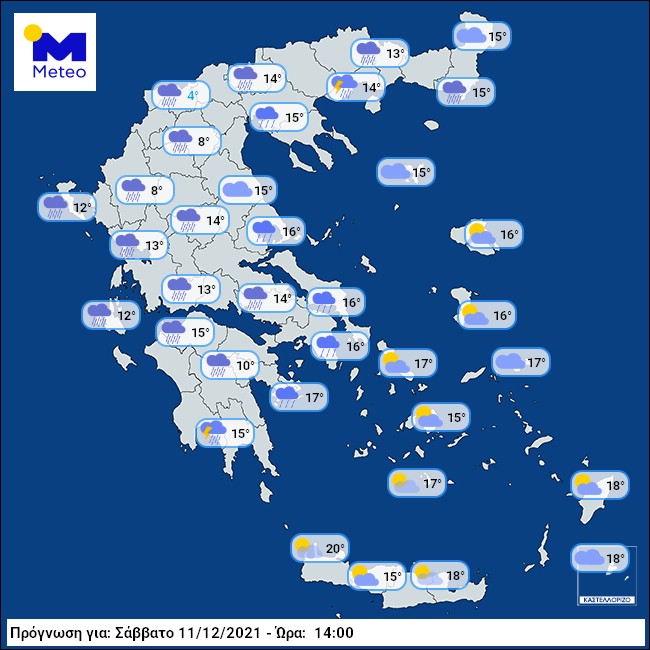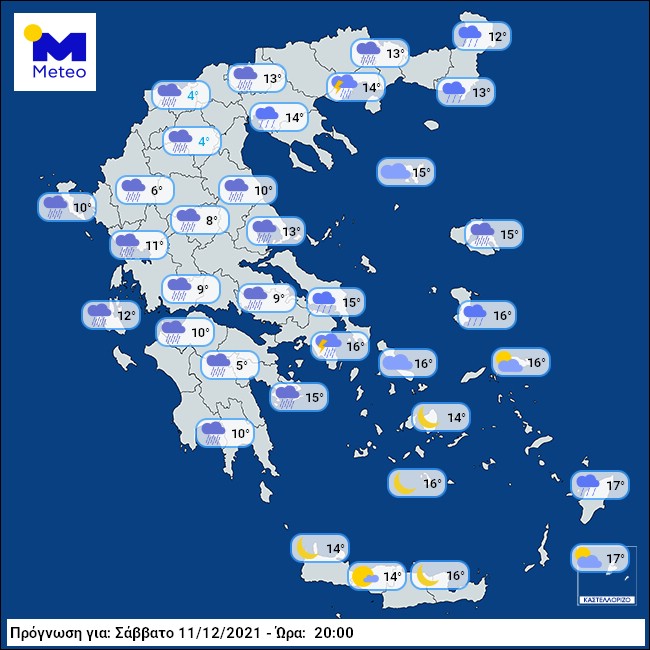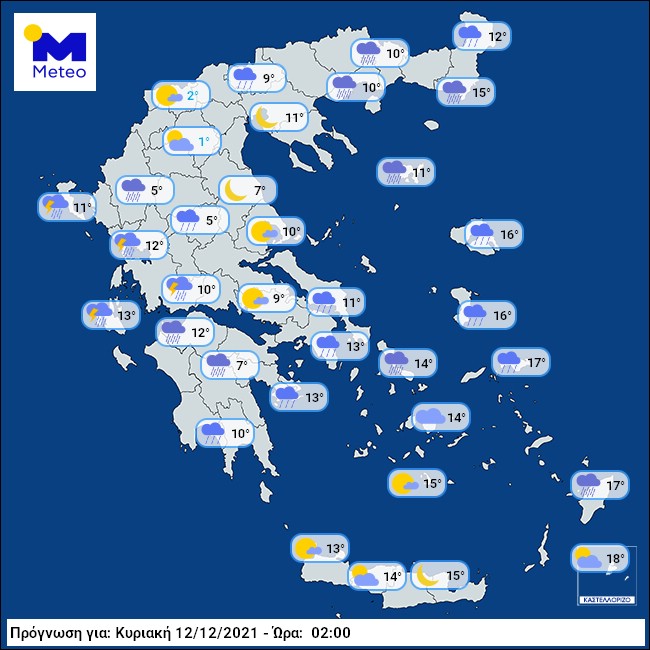 The Greek Civil Protection has reportedly held two meetings with local authorities of Western Greece on Friday, ERT reported.
EMY weather warning on Thursday here.