At least two people, two truck drivers, are trapped on the burning Euroferry Olympia still Friday noon and are reportedly receiving instructions on how to reach the upper deck so that they can be evacuated with a helicopter. One of them is reportedly a Bulgarian national and the second one a Turkish national. They are truck drivers, who were sleeping in their trucks when the fire broke out, state broadcaster ERT reported.
The Bulgarian driver had earlier contacted authorities saying that one more driver was trapped in the garage deck.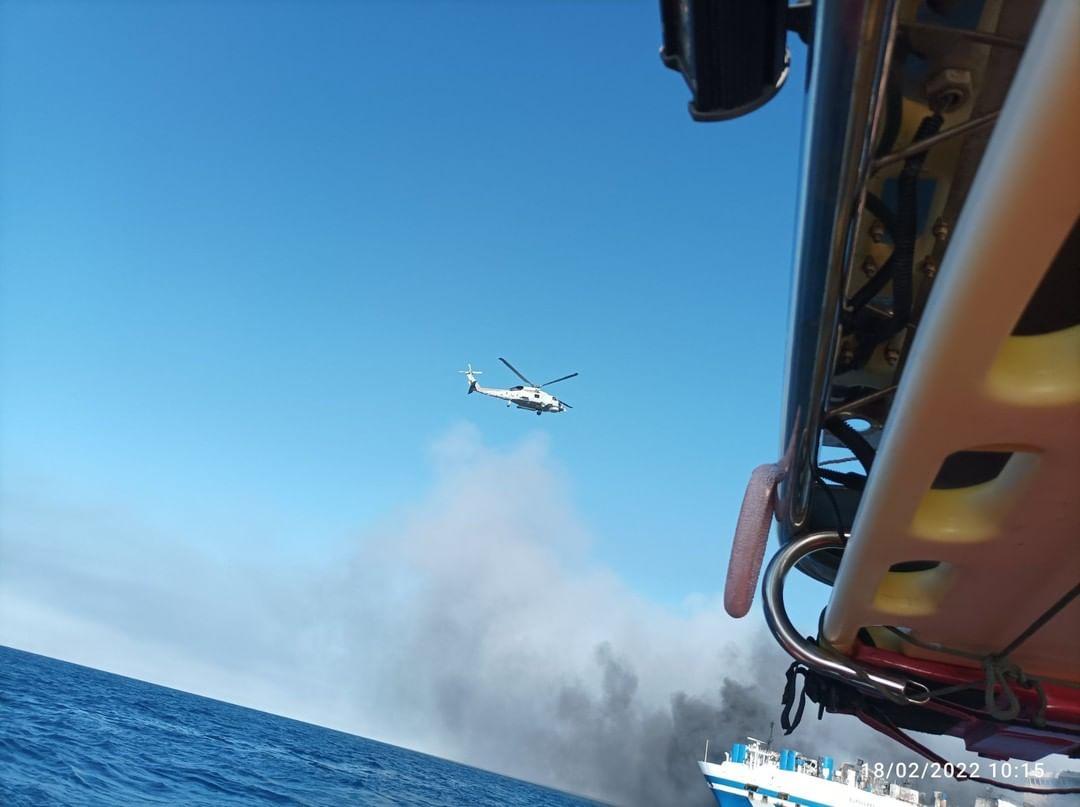 Efforts underway to rescue the two truck drivers
It is still unclear whether more drivers were sleeping in the 3rd deck of the ferry where it is believed that the fire started.
A Greek driver told ERT, that many prefer to sleep in their trucks accusing the company of placing four people per cabin and not two as the rule is due to the coronavirus pandemic measures.
According to media reports, some 10 people are missing, however, these reports cannot be officially confirmed before all evacuees arrive at the port of the island of Corfu, get identified and counted.
Counting and identification is expected to conclude after 2 o' clock early afternoon, ERT reported.
At 1 o' clock some media reported that the counting has concluded, with 278 rescued passengers and crew and 10 missing. However, the deputy regional governor of the Ionian islands said live that the counting had not concluded yet.
Cnngreece noted information speaking also of 3 Greeks among the missing.
According to the official list submitted by the captain to port authorities before the ferry set sail, a total 239 passengers and 51 crew members were on board of Euroferry Olympia.
Over 100 people reached the port of Corfu several hours after their evacuation from the ferry. They were tested for Covid-19 and provided with first aid.
Rescued passengers have been taken to the hospital of the island, among them is a 2-month-old baby that was taken there for preventive reasons. According to ANT1 TV, the majority of those in hospitals have respiratory problems.
The fire on Italian-flagged Euroferry Olympia broke out in the garage deck short time after the ferry left the port of Igoumenitsa in western Greece for Brindisi in Italy in the early morning hours of Friday and spread very quickly.
Τhe ferry is still burning at 2 p.m. Friday and explosions are occasionally heard.
More details on the Fire on Euroferry Olympia at the seperate KTG post here.