The man was one of three patients in the ward where the fire broke out on Wednesday morning. A 79-year old patient was completely burned and died on the spot.
The third patient, a 72-year-old man, also sustained burn injuries and "is being treated out of danger", director of the Pulmonary Clinic of "Papanikolaou", Stavros Trifon told media.
The Fire Service are investigating the cause of the fire.
According to initial and partly quite unbelievable scenarios leaked by hospital sources, one cause of the fire was a patient who lit a cigarette and another claim claims that the mobile phone of one patient exploded.
However, Trifon told state-run news agency AMNA FM that the investigating firefighters have found neither remainings of a mobile phone mechanism nor a cigarette or even a lighter was found in the ward that was completely destroyed.
"We are sure there was no problem with the oxygen supply," he added.
Referring to the firefighting system of the Hospital, Trifon pointed out that there is a firefighting system and fire extinguishers, outside each ward as well as portable fire extinguishers on the side of the offices. He addedsaid that the firefighting system "melted" due to the high temperature caused by the fire on the oxygen supply and that the running water was not enough to put out the fire.
"The system specifications are such that they protect against the classic fire. The oxygen fire raises such temperatures that the two cast iron heating bodies inside the ward burst. The experts of the Fire Brigade told us that for this to happen, the temperature must exceed a four-digit number. So you understand that no fire extinguisher can withstand such temperatures," the director pointed out.
Trifon was the person who rushed with a fire extinguisher in the ward during the blaze, pulled out at least one patient and cut the oxygen supply as he described in detail to several media.
Furthermore it seems that despite the high oxygen flow in the ward, there was no anti-fire system that would have automatically and immediately cut the oxygen support thus hindering that the room turned into an inferno.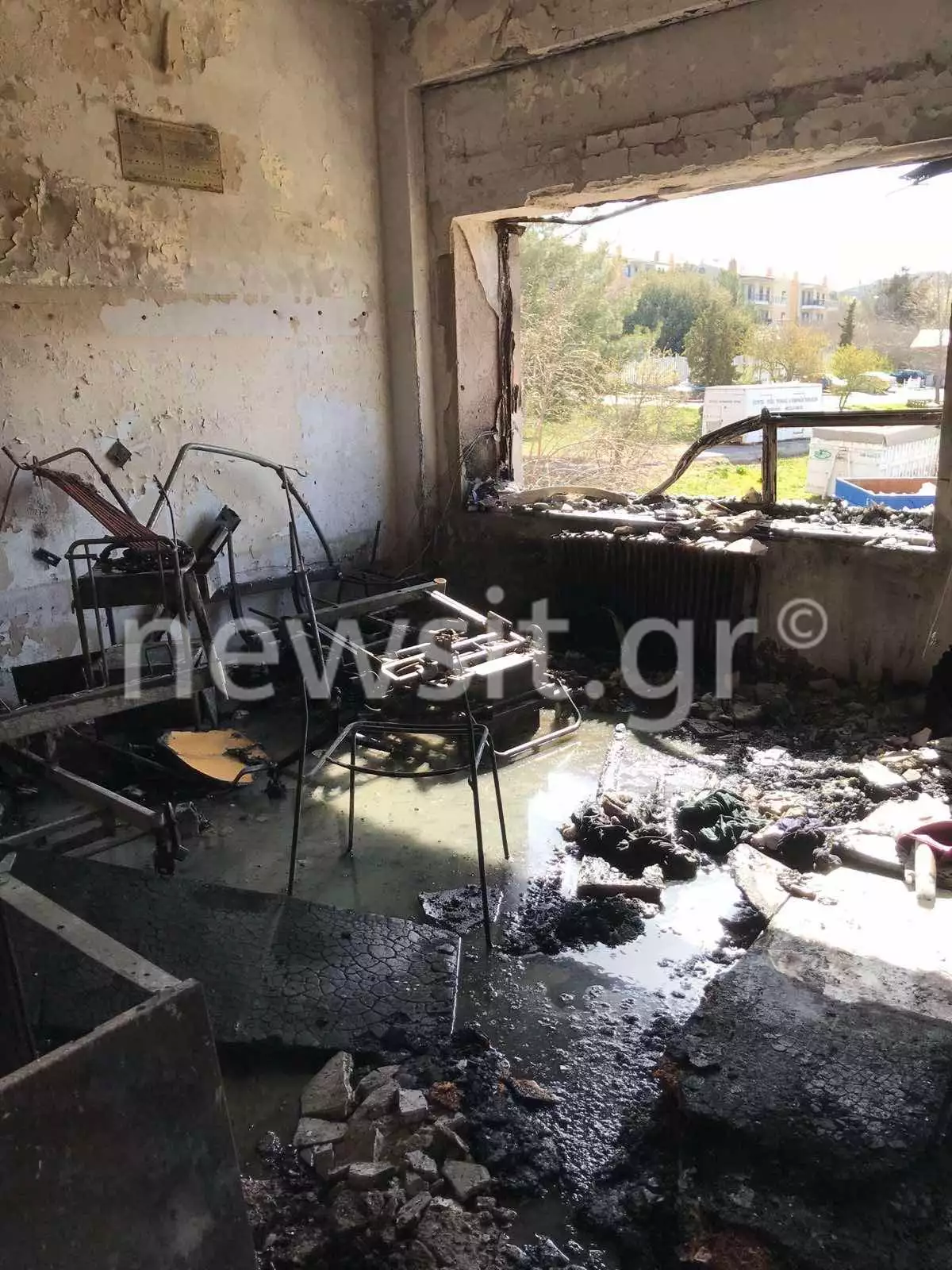 The testimony of the third patient is expecting to shed light into the circumstances.
In first statements to doctors, the third patient reportedly said that he was coming out of the bathroom when he heard an explosion and his clothes got fire.