As anger in the society grows, thousands of Greeks took to the streets of several cities on Friday to protest the tragic death of 57 people caused by a head-on train collision on March 1. As no other expected, in some cities, protests turned violent.
In Athens, Thessaloniki and Larissa it came to violent incidents and clashes with police as the government showed its "solidarity" with teargas.
The silent protest organized by students and solidarity groups outside the Parliament in downtown Athens turned into a battlefield when a group attacked riot police squads who fires tear gas and sound flares even in the groups of reporters and photojournalists covering the protest.
via @LolosMarios
via Twitter
via @MakisSinodinos
Riot police had a provocative attitude and some motorcycles of the DIAS police teams drove through the groups of protesters, noted daily avgi.
The call to the silent protest was made among others by Solidarity for All, with the massive participation of members of main opposition, left-wing SYRIZA.
Protesters held black balloons and had formed with candles the heartbreaking phrase "Call me when you arrive."
"We mourn the dead and we want to know the truth," Solidarity for All said in its appeal. At the same time, students and collectives called for a gathering in Propylaia and a march to the Syntagma followed.
Some of the slogans were "You have sold everything, you are murderers, with the students' blood the wagon is sinking" and "Just one resignation is not enough, the whole government should be overthrown."
Larissa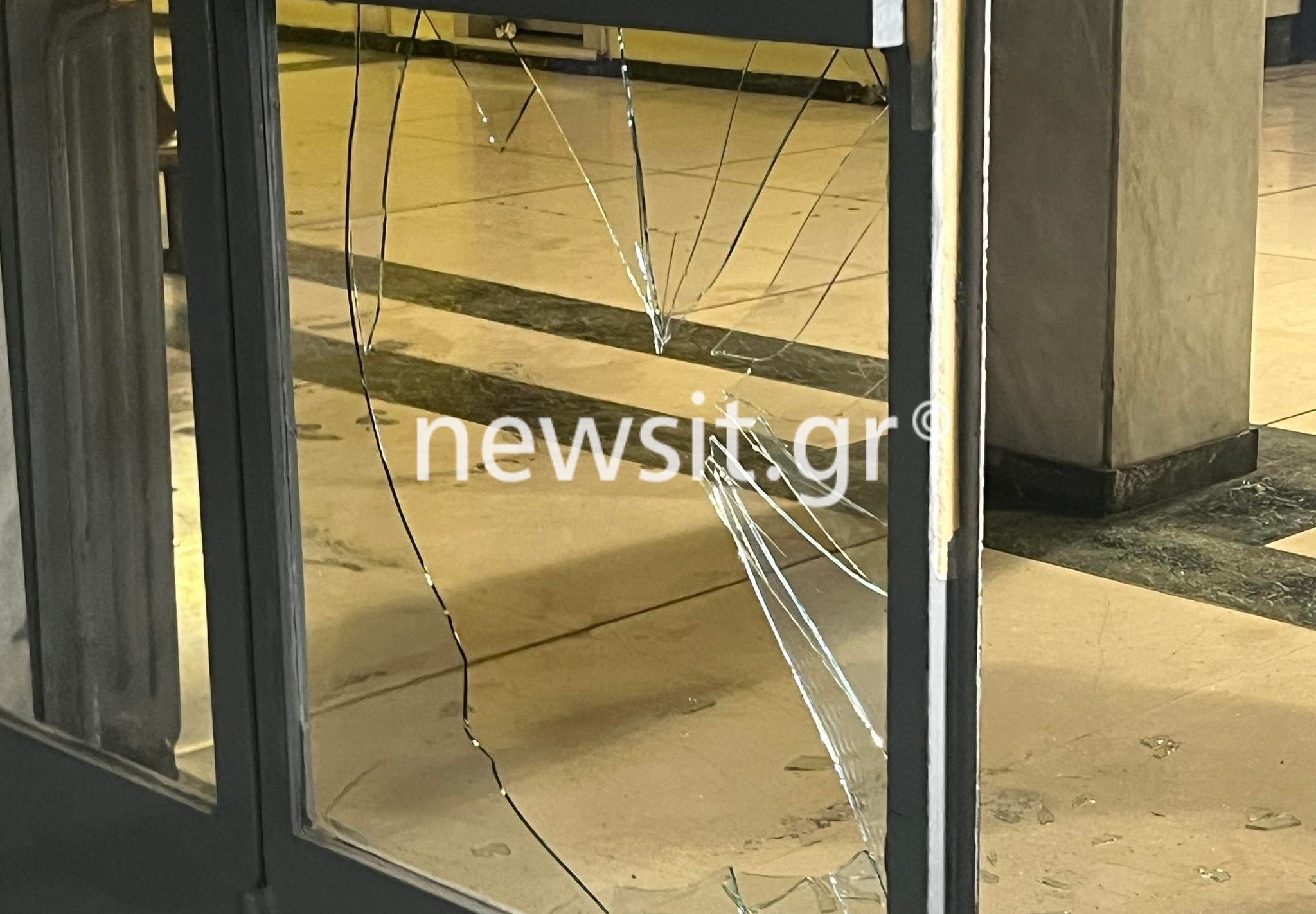 In Larissa, the city where the train collision took place nearby, where the majority of the injured is hospitalized and the recovered bodies from the trains were being transferred for forensic examination, the angry crowd of protesters threw stones at the offices of OSE, the company in charge of railway infrastructure and maintenance.
The attack followed a peaceful protest with candles in the city.
Thessaloniki
Protesters marched peacefully through the city and chanted "Murderers!"
At some point, anti-authoritarians attacked police and clashes followed with tear gas and sound flares.
The Aristotle University of Thessaloniki mourns the deaths of nine of its students who were killed in the train collision.
80% of the 57 dead were below 30 years old. Many were returning home or to university after the long Carnival -Clean Monday weekend.
Protest were held also in other cities across the country.
Another big demonstration is scheduled outside the Parliament on Sunday, March 5, 2023.