Police on the island of Crete has arrested five people for attempting to sell a forged paining for 12 million euros. The five are facing charges for selling bogus art works attributed to famous artist like Claude Monet, Vincent Van Gogh, Pablo Picasso and others.
Τhe bogus art works painted were sold to private persons, art collectors and auction houses overseas. The gang was claiming to customers that some of the paintings were not known to the broad public. The five arrestees are said to have collected a total of 6 million euros from selling the fake paintings.
The gang was consisting of a 35-year-old man, leacer of the gang, his 61-year-old father who would "paint" the art works, a 69-year-old woman from Romania who would contact buyers, a man, 59, who responsible for packing, transport, delivery, money collection and supply of fake documents as well as a woman, 48, owner of a seals shop who would supply the gang with fake seals.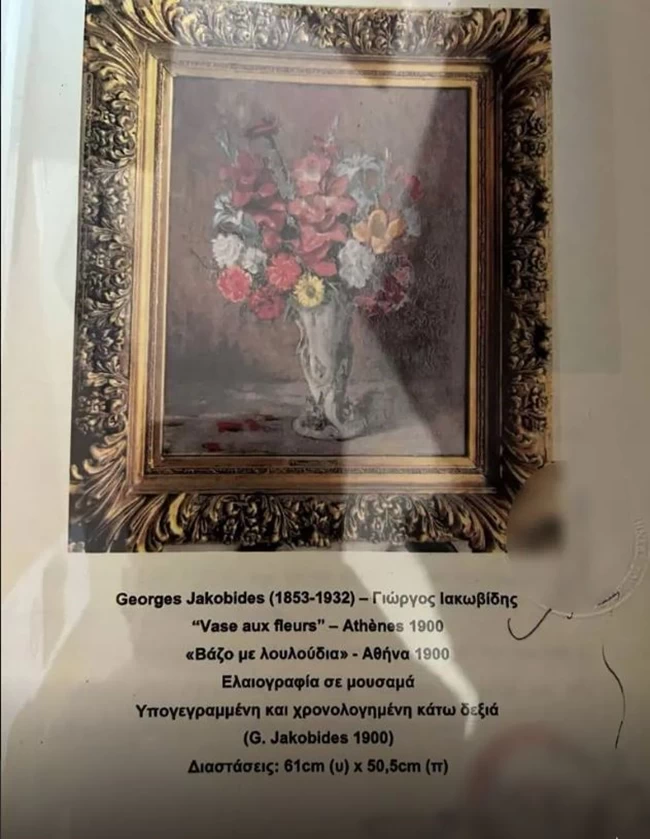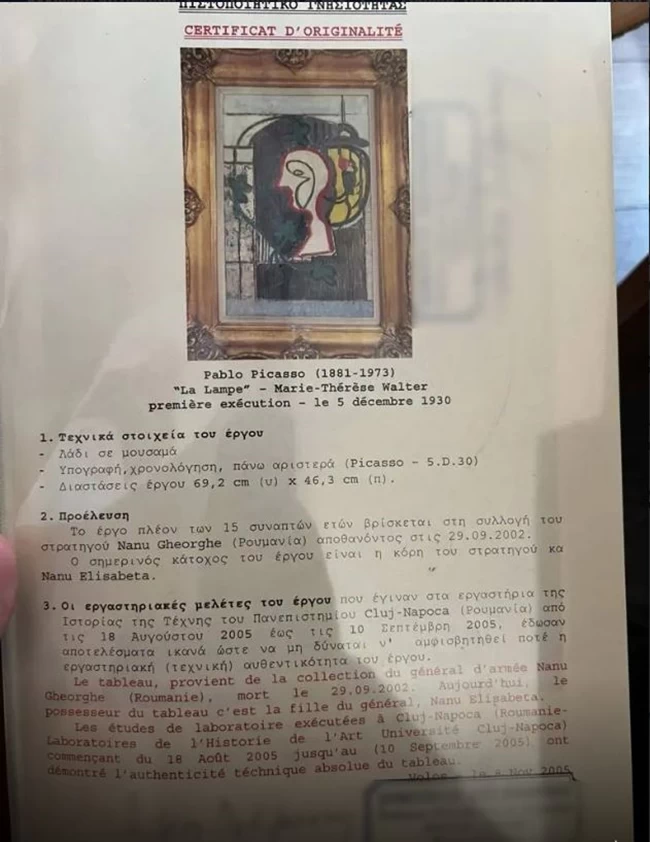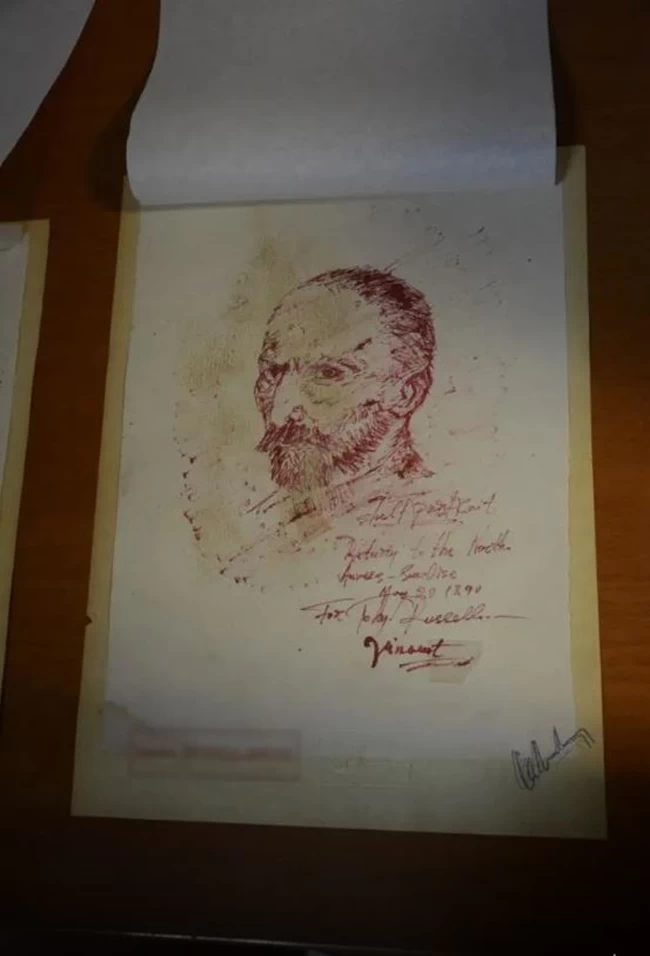 Investigation followed an incident in Sofia, Bulgaria, in February 2023, when authorities prevented the sale of a fake painting for €12 million. In cooperation with Bulgarian authorities and the Europol, the Greek police came to the traces of the gang.
In searches that followed in houses and a warehouse in Attica, 10 paintings, seals, documents, certificates of authenticity, brushes and paining material and a metal oven for aging art works and canvas were found and confiscated.
Experts deemed the paintings found in Attica to be entirely forged, media reported.
The gang was active and selling paintings since 2014 at least.
*pictures via Greek Police